Okay, visit so I logged into WordPress today to start writing the Tuesday Top Ten, and whoa, its all different. Not hugely different, just vamped up a little bit. So I am momentarily distracted by the new prettiness that is my dashboard…its just so shiny and new…
Okay, sorry.
Moving on, today's Tuesday Top Ten is a little special. Last month, when it was Mother's Day, my dear friend Gabby from iFandoms Collide went to an author event where Alyson Noel, Tahereh Mafi, Marie Lu, Kami Garcia, Ransom Riggs, and Margaret Stohl were and asked them who their favorite fictional mothers are. Of course, myself, Tatiana, Gabby, Megan and Sylvia had to jump in and say who our own fave fictional mothers were.
This month was a little different, and we weren't able to do that again, so I decided that we do a special Father's Day edition of The Tuesday Top Ten, and I would tell you all my own favorite fictional fathers.
So here we go :)
Oh, can I just say? Its actually really hard to pick fictional dads. Why is it most fictional dads are super evil, or dead? I don't understand it…
Anyway.
MY FAVORITE FICTIONAL DADS!
10. Darth Vader from Star Wars
I know, I know, this is kind of a weird father to pick because he wasn't really a good father. He totally tortures Princess Leia in the first movie, and repeatedly tries to kill Luke, his son. I mean, he is NOT fatherly material in the slightest. But he's kind of a badass, and in the end, he did what was right. Granted it was too late for him, and he wasn't able to have an actual bonding relationship with either of his children but hey, he killed Emperor Palpatine and saved Luke's life. So that, in itself, is enough for me. I just wouldn't be buying him "Dad of the Year" mugs any time soon.
9. Mufasa from The Lion King
Mufasa! James Earl Jones, man. He plays some badass dads. Mufasa is an AWESOME dad. He's the KING of Pride Rock. Mufasa runs around, saving Simba when he does stupid things and he's brave and wise and he's just freaking awesome. Its like, when the hyenas say "Mufasa" and shudder in excitement haha. That's exactly what it is. Mufasa is the kind of dad, had he lived (and don't lie, you cry every single time that he dies in the movie) would have been that awesome dad that made sure Simba grew up strong and proud and wise. He would have taught all the lessons that were necessary for Simba to be a great king. Which I believe he would have been anyway but Mufasa, man, Mufasa is awesome.
8. Mr. Bennett from Pride and Prejudice
Seriously, the reason Mr. Bennett is here is because anyone that can have FIVE daughters in that time period is a brave, brave, special man. Add in the fact that he is married to the kind of cuckoo (but lovable!) Mrs. Bennett and he's just an amazing man. He's a man of very modest means and has not much to offer a man in pursuit of his daughters. However, if he doesn't marry them off, he faces their future, when he dies, because they cannot inherit his house. He takes everything in stride and does what he can to do well by his daughters and he supports them with every fiber of his being. And he's so funny. He cracks me up, as he deals with his crazy wife and his five, very different daughters and their every day dramatics. What a brave, brave man.
7. Luke Garroway from The Mortal Instruments 
Okay, technically Luke isn't a real dad, but he might as well be. He has been Clary's stand-in dad her entire life, raising her while she thought her dad was dead (though all us TMI fans know the truth), and he loves her as if she were his own. Everything he does, in the entire series, is to protect her and he treats her as an adult, values her opinions and recognizes her abilities and does what he can to help her and to support her. He's an amazing dad, and is the most honest he can possibly be with her. Once he saves her from Hodge and she demands answers from him, he sits her down and tells her everything, everything that is true as he knows it. He is one of those dads that steps up to be a dad, even though he doesn't have to. Clary isn't his daughter but he wants Clary to be and he does all the work that any dad would do. I LOVE Luke. He's one of my favorite characters in that series.
6. Philippe Renaldo from The Princess Diaries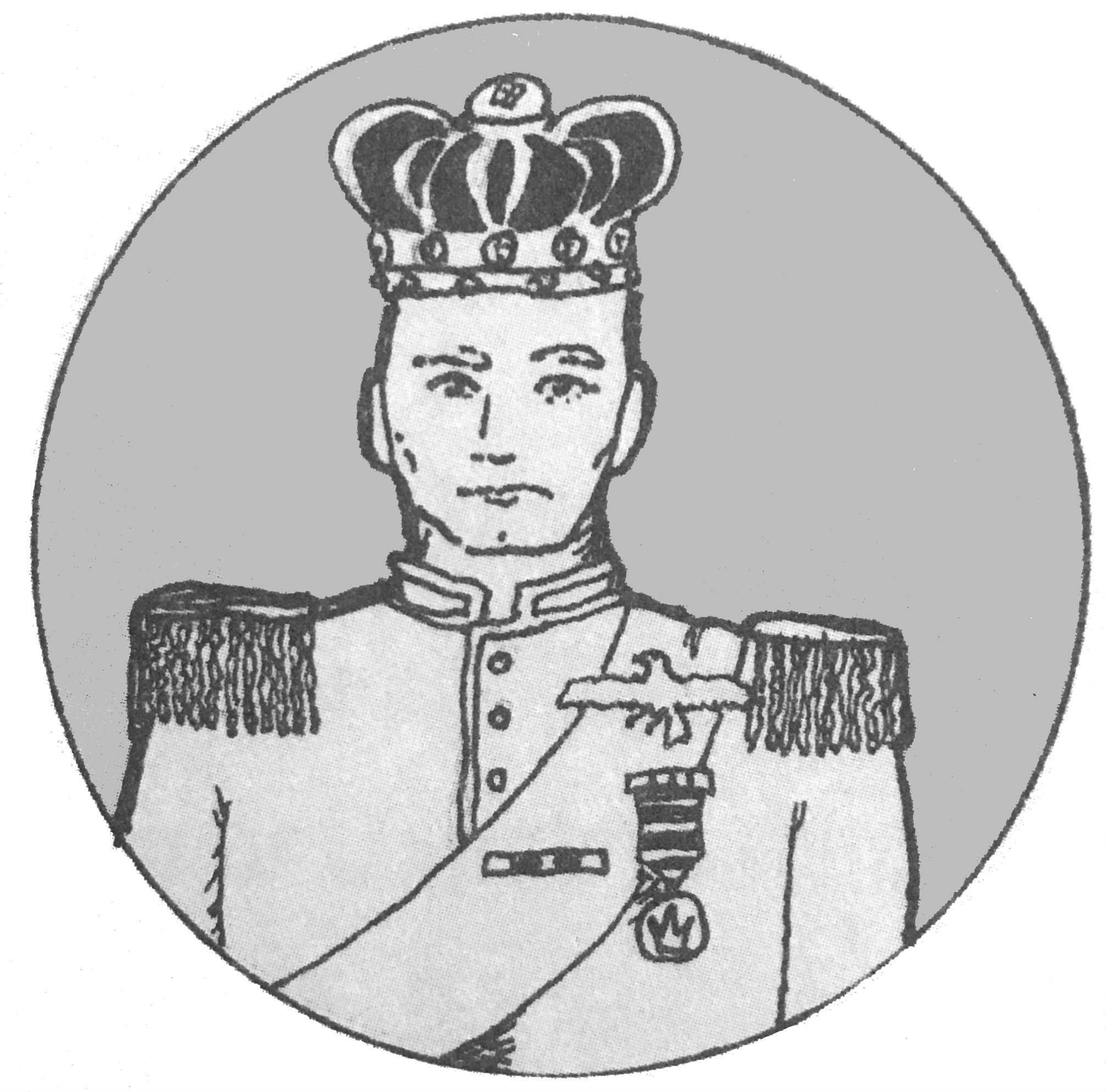 Yeah, so in the book? Mia's dad? He's not dead haha. He's not dead like he is in the movies. And in the books, he is absolutely, positively hilarious. He's stricken with cancer, testicular cancer, and this leaves him unable to have anymore children, which is when Mia finds out she's a princess, because she is now the heir to Genovia, albeit an illegitimate heir haha. This leaves Prince Philippe a little down in the dumps and he's isn't the most attractive man in the world haha. But he's a prince and he loves finding beautiful weather reports or news reporters or Victoria's Secret models to be his "friend" for a week or two. And he's just one of those dads that is so good to their daughter, so support, and loving, but so absolutely clueless. Some of the conversations between Mia and her dad have literally made me laugh until I cry because they're just so CLASSIC. But at the end of the day, Prince Philippe is a great dad and does a great job, co-raising Mia with her mother and turning her into a perfect princess.
5. Marlin from Finding Nemo 
I LOVE THIS MOVIE and I don't get to watch it enough because my boyfriend isn't the biggest fan in the world. But anyway, Marlin is a badass dad. He literally crosses oceans, battles sharks and deals with jellyfish and crazy deep water fish and turtles and all of that just to find his son, Nemo. He does EVERYTHING he possibly can to get his son back. And sure, in the beginning he's a little too protective but he just loves his son and wants him to be as safe and happy as possible. And his journey across the oceans of Australia taught both him and Nemo lessons and they have even stronger bonds as father and son, and its a wonderful father/son story. This is a kid's movie but you really see the development of Marlin's character as he loosens his grip on his son and becomes a better dad because of it; able to protect his son and make him happy but able to let him go off on his own as well.
4. George Cooper from The Tricksters Series 
George Cooper is an awesome dad as well. We don't get to see George Cooper as much as a dad in the series. We see him a ton as a companion of Alanna's in The Song of the Lioness but we do get to see him somewhat in the Tricksters series. And what we do get to see, we see a very awesome and loving and caring dad. George doesn't leave Aly to the simple life of a wife, though he does not excuse the skills necessary to run a household, because he does find that legit. But he teaches her amazing skills; the ability to wield a dagger, the abilities of hand to hand combat, the skills of a spy, and so much more. He gives Aly the chance to take her of herself, no matter the situation and she is definitely able to do that. He also trusts her decisions. He comes to retrieve her from the Copper Isles and she insists on staying, saying that she has more work to go, and he trusts her enough to make her way, on her own, even if it is in a foreign country. I think that's admirable when a father teaches their child and then allows them use to that knowledge to carve their own path.
3. Goofy from Disney
I love this picture above and I freakin love this movie. Its possibly one of the BEST movies that Disney has put out. I have seen it multiple times and know majority of the songs by heart (thanks dad!). I constantly have to try and forget that someone totally had to have sex with Goofy in order for him to have Max…and then apparently she took off. Think about it! Goofy is a single dad, trying to raise a teenage boy who finds him incredibly embarrassing! And so he takes him on a road trip to bond with his son, and his son LIES to him and completely doesn't enjoy most of the trip. But of course, its Disney and it works out in the end, and Goofy ends up getting Max to the concert that he promised all the kids back home that he was going to be at and they end up having a SERIOUS blast. Goofy is a pretty awesome dad…and he has the best dance moves ever!
2. Carl Frederickson from Up
Carl isn't a dad, but damn, he's a good father figure to Russell in Up. Russell has an absent father, who seems to be a little busy with his new girlfriend/wife and he could really use a fatherly figure in his life. Carl still hasn't quite recovered from his wife's death and is pretty lonely. Put those two together, on a flying house with a talking dog and a brightly colored bird named Kevin and you get epic adventure. And along the way, you get a serious father/son type of relationship. I really love at the end when Carl is so determined to protect Russell and that he stands in for his father at his Wilderness Explorer ceremony. I also really like the end credits where they have the scrapbook/Adventure Book thing going on and it shows Carl and Russell doing all kinds of cool stuff together, the way a father and son would do together. Its SO BEAUTIFUL!!! Okay, I'm done…
1. Mr. Weasley from Harry Potter series 
Mr. Weasley is the BEST dad in all of literature and fictional worlds. I don't know, maybe its because he reminds me of my dad. Any dad that raises as many kids as Arthur Weasley does, is good in my book. I mean, the Weasleys only have one more kid than my family does so I totally know what their life is like. I wish we would have had a house like the Burrow. I think that Mr. Weasley is the epitome of what a dad can be (besides my own dad, of course, duh). He works his ass, and provides the best that he can, but he provides all the love and the right lessons and morals and values and he raises wonderful kids, even Percy. He's brave and wonderful and silly and always there for his kids no matter what, even for those kids that aren't his like Harry and Hermione. I can imagine that he'd be a great father-in-law and an even more awesome grandfather.
*      *      *      *      *
So there you go guys, this week's Tuesday Top Ten!
Come back next week for a new one
And don't forget to check out previous Tuesday Top Top lists!
*      *      *      *      *      *
Who are some of YOUR favorite fictional dads? As always, share in the comments below! I LOVE hearing from you guys!