When we initially booked our trip to Seattle, I admit that my mind did think of visiting Forks. I've been on a Twilight nostalgia kick lately, especially with reading the ARC of Tracy Wolff's new novel, Crave, which comes out in April and gave me super Twilight vibes. However, when I saw how far Forks is from Seattle, I thought, okay well maybe not. Then a friend of mine told me how she and her husband rented a car for the day when they were in Seattle. They said it was a doable day trip.
I. Was. In!
We spent 3 full days and 2 half days in Seattle and decided to rent a car on Friday, our second full day there, and make the trip out to Forks, about a 3.5 hour drive there and back.
Now I definitely hit up some of my Twilight friends before going. I knew ahead of time that most of the movies were filmed in Oregon and British Colombia and absolutely none of it was filmed in the actual city of Forks. Going into Forks – you wouldn't really recognize anything. But as a book fan, I wanted to go to the actual place that the story took place and I think because I went in with that attitude and the advice of my Twilight friends, I had such a wonderful time.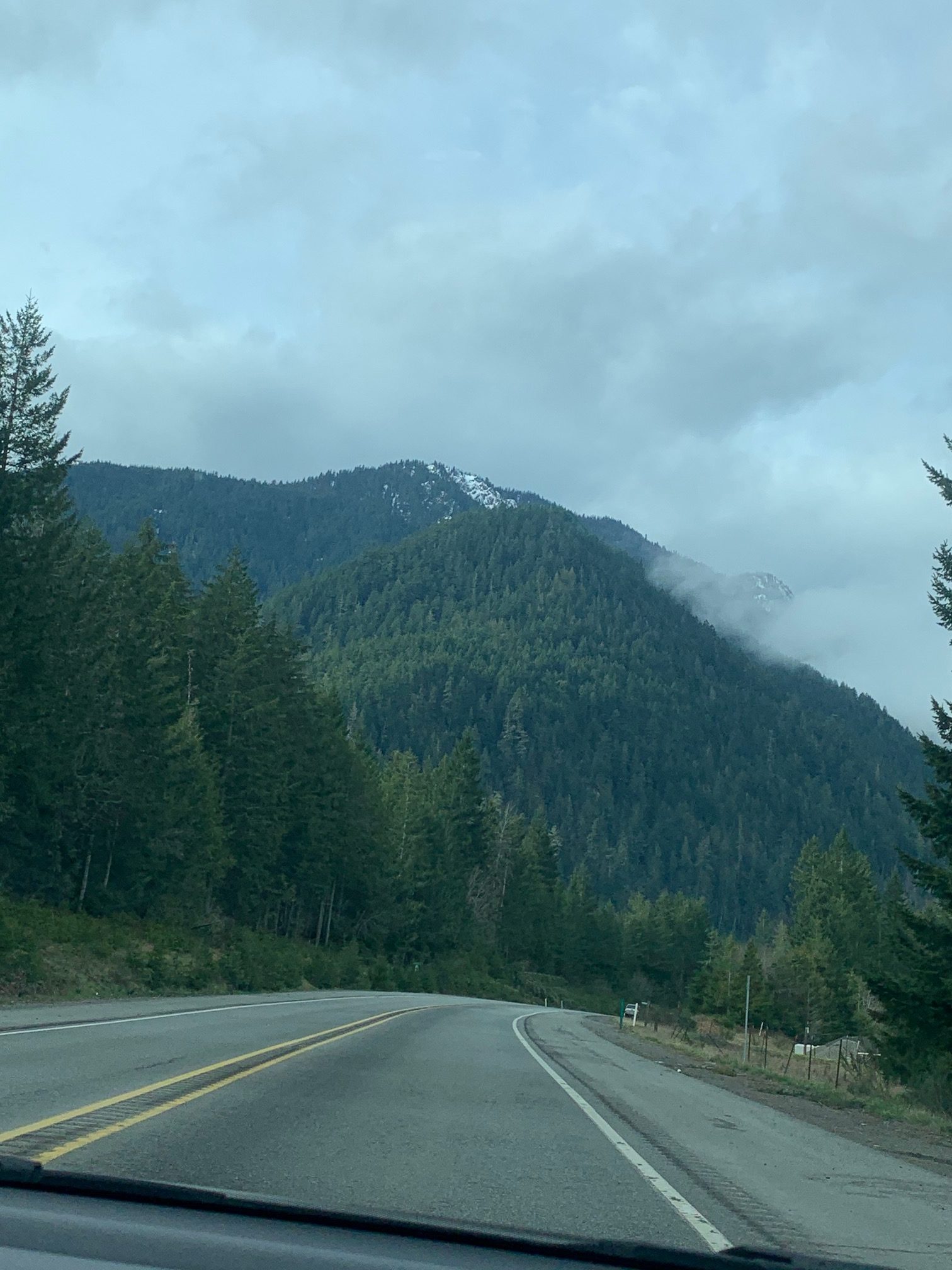 First off, the drive from Seattle to Forks is definitely long. We also took a longer way to avoid the ferry – we heard the ferry was really cool but it was expensive and because we were renting the car for the day and spending money on gas, we were trying to save money and so we took a roundabout way. So the drive was definitely a long. However, I'll preemptively say that it was worth it – and what was super important to note that is the drive was worth it just for the drive itself. Washington is absolutely gorgeous! The colors are just something we don't see in California and as someone who has lived on the outskirts of Los Angeles her entire life, I just found NATURE so gorgeous. Our route took us into the Olympic National Forest and right alongside Lake Crescent, where we took some time to pull over and take pictures and just admire the beauty.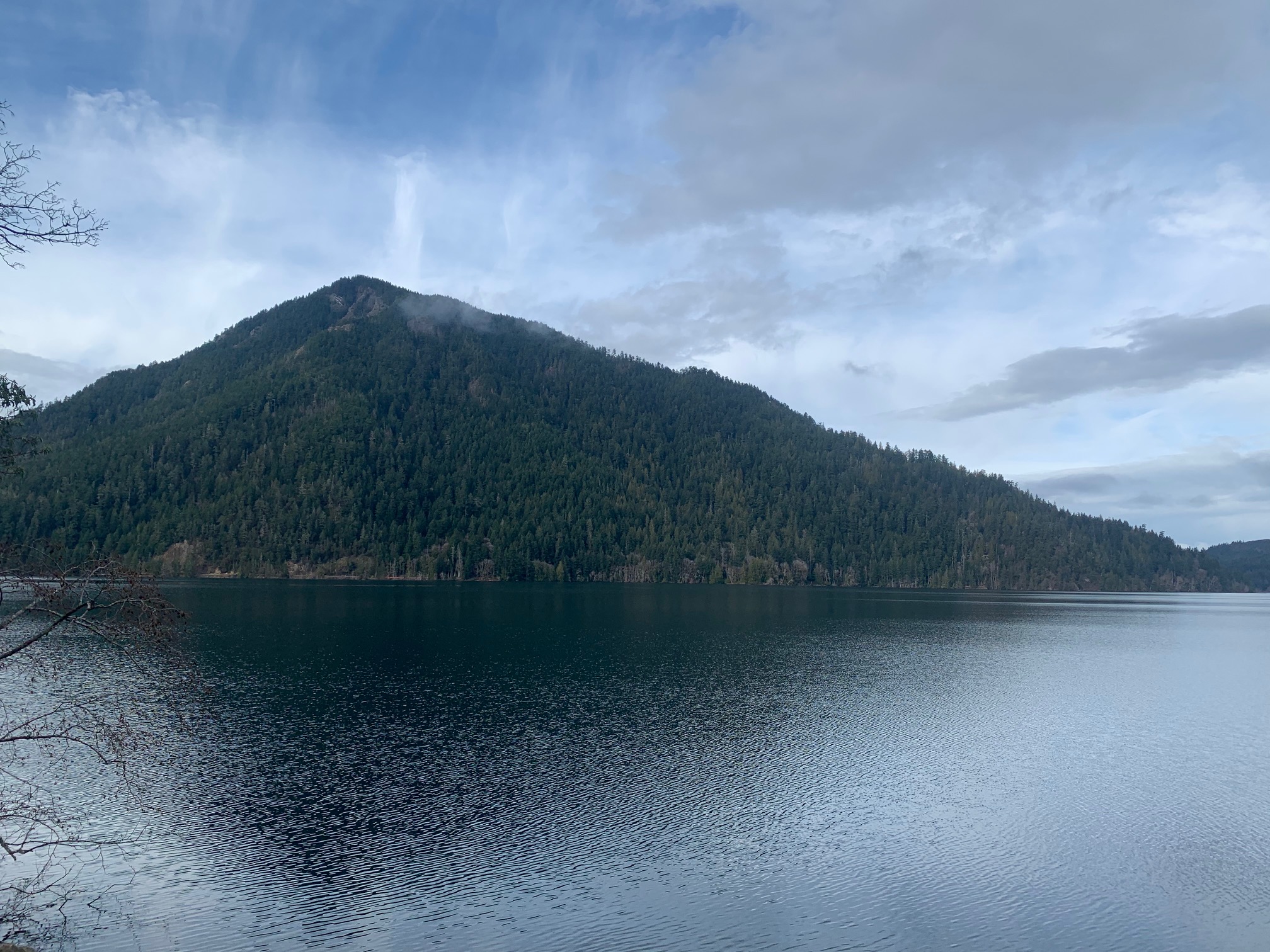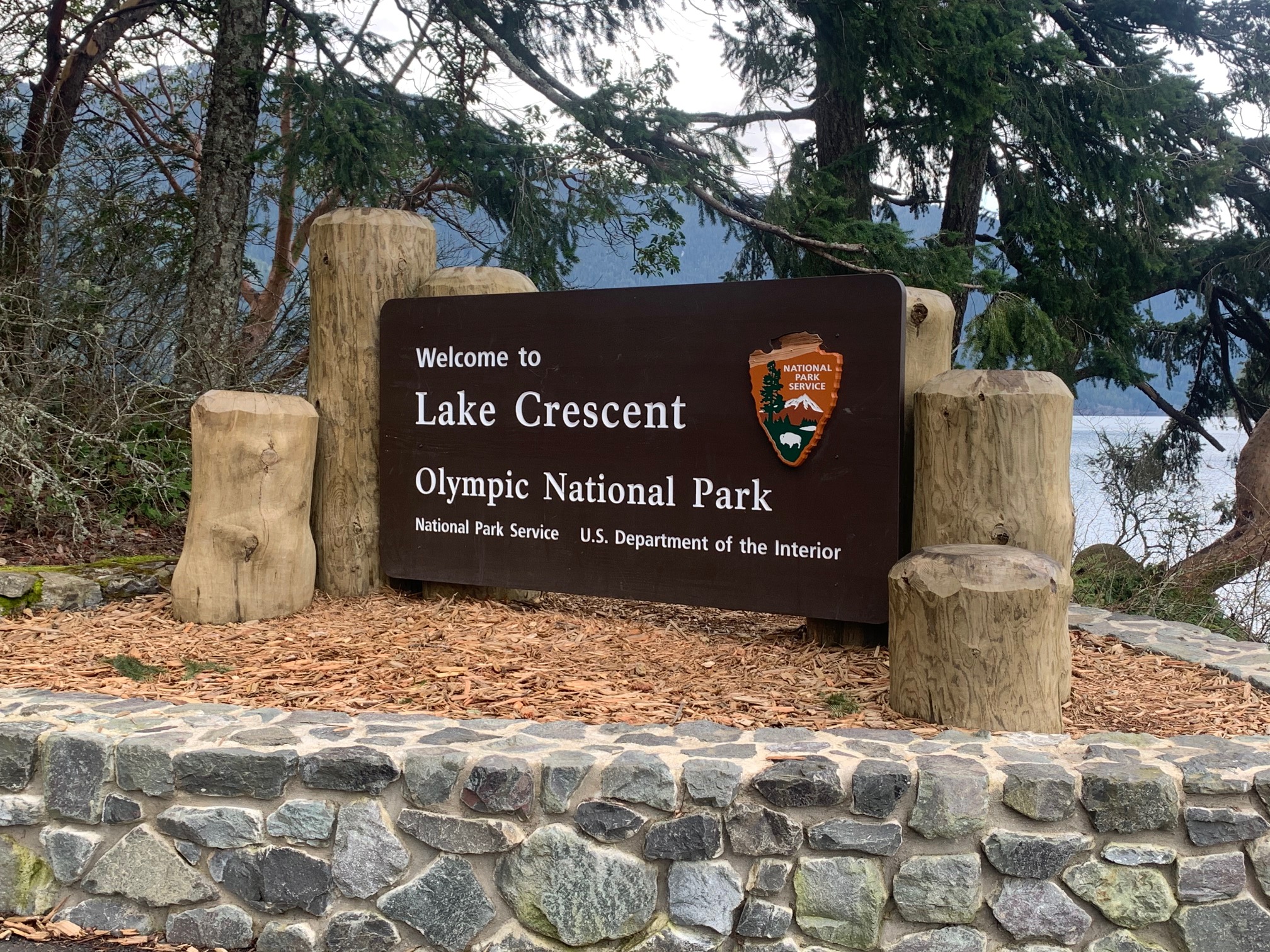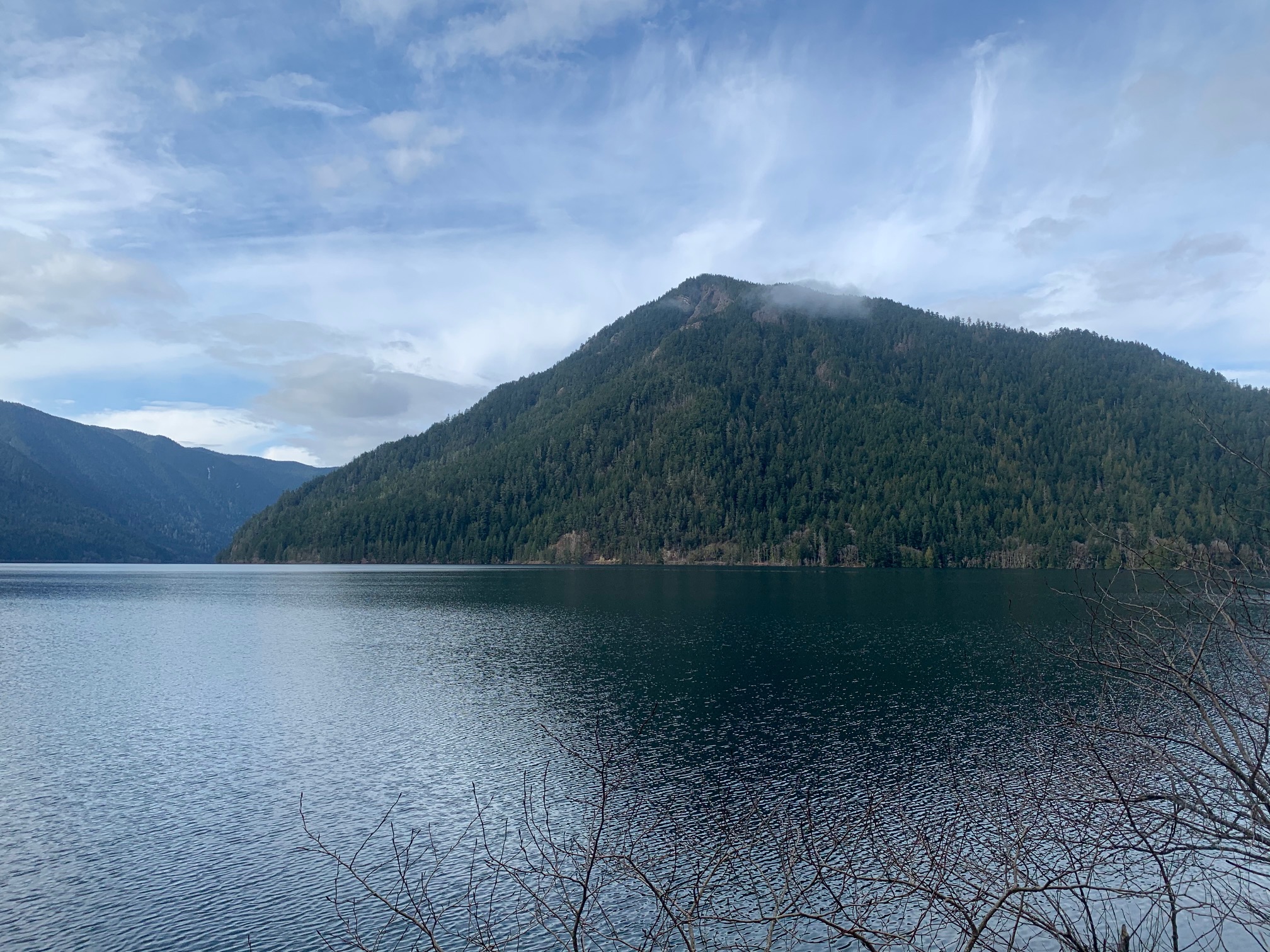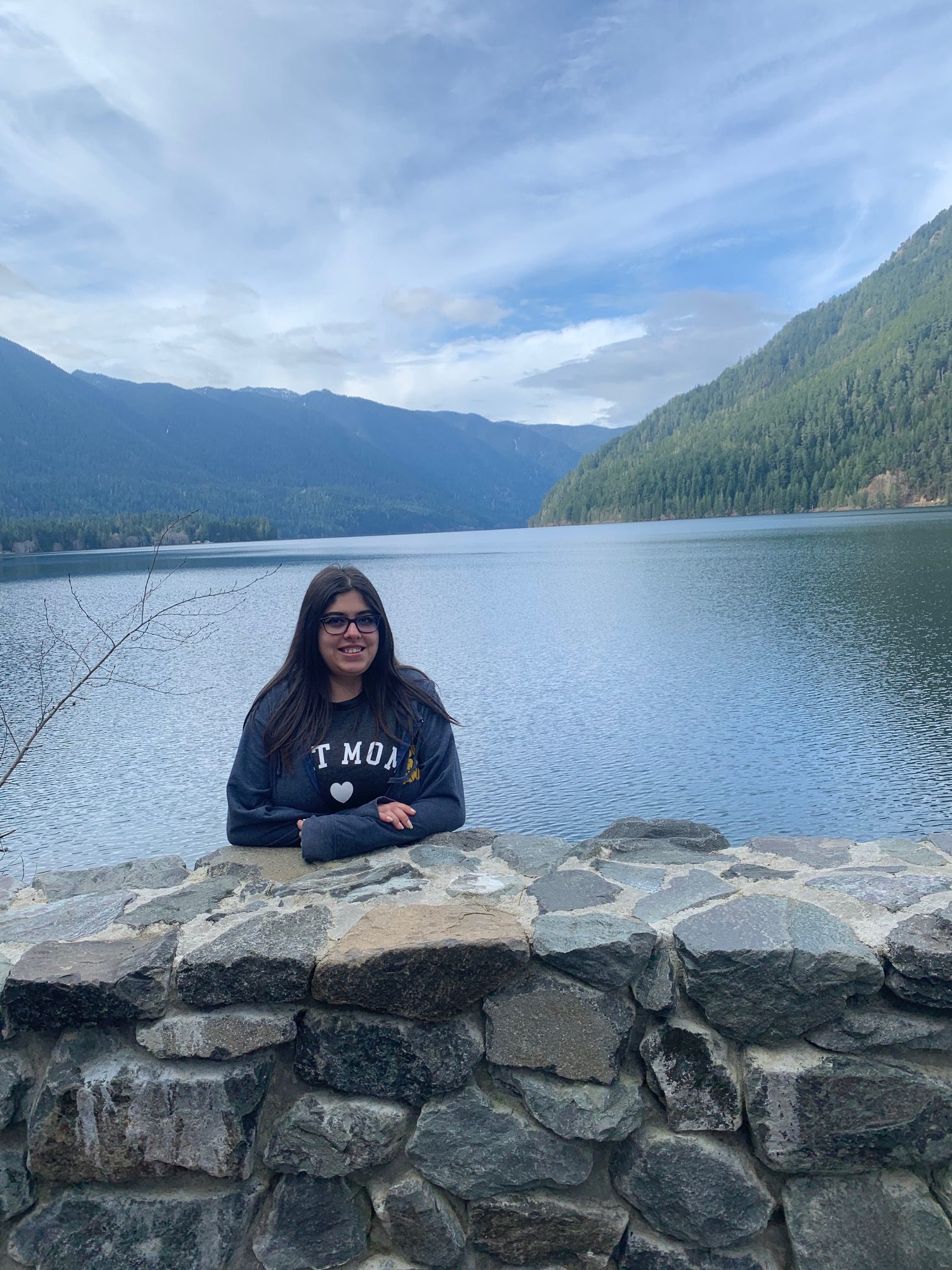 The first stop when we finally made it to Forks was the welcome sign! This was one of the few things that was definitely recognizable. Though the actual sign was not used in the movie, a replica was made down to the details so I admit, when we reached Forks and I saw the sign, I squealed so loud!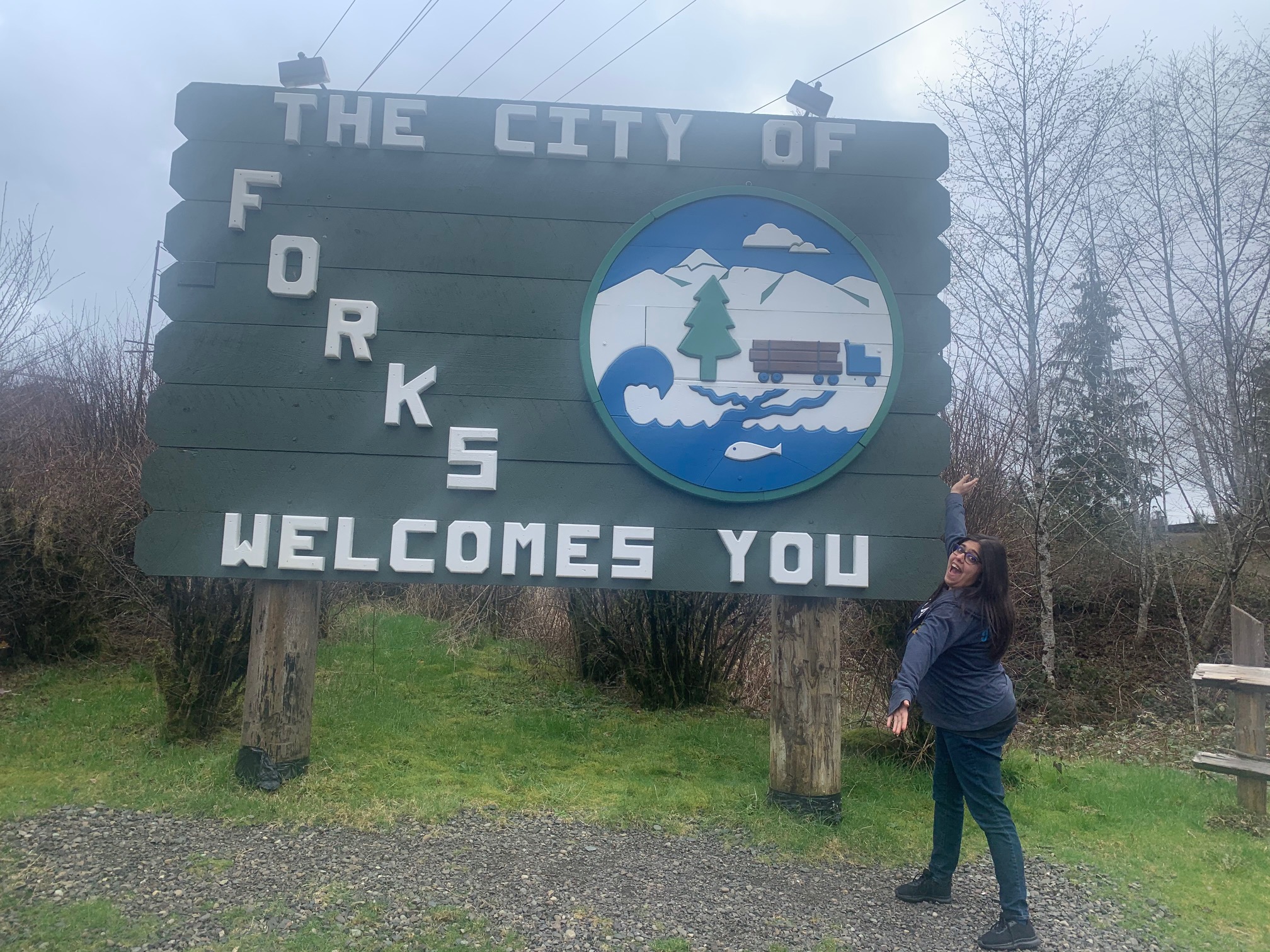 The next stop we made was going to the Forks Visitors Center – definitely a must when you first get there. The lady working there – I feel so bad now that I did not get her name! – was so incredibly nice and helpful. As soon as you walk in, you can tell this is a place that has embraced the Twilight world and fandom. There were shirts and sweatshirts to buy, books and postcards and they were so helpful! They gave us a map for a self-guided tour around the town and let us know we needed to visit the Chamber of Commerce to see the mini museum there which holds a TON of props.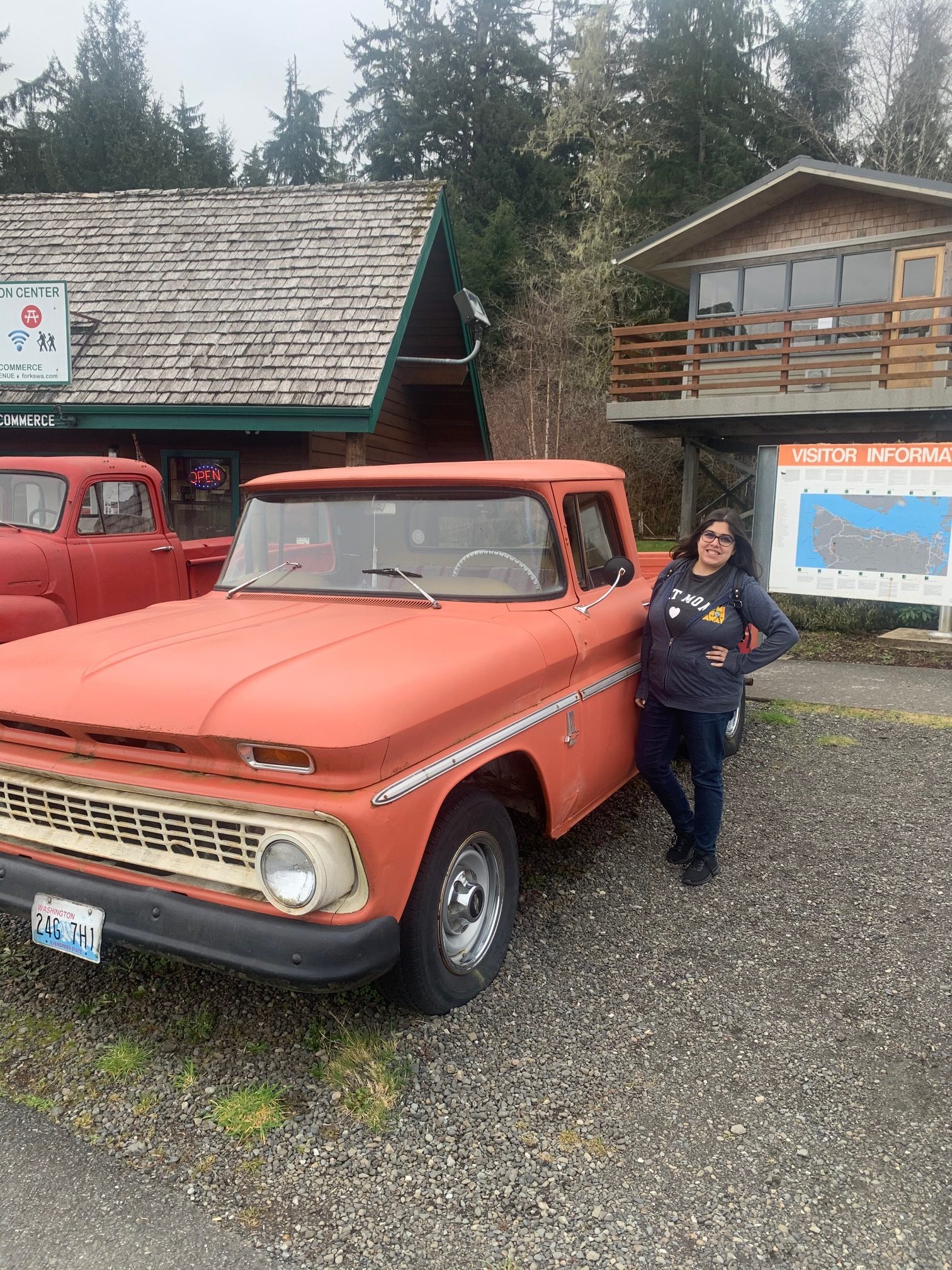 There's also the plus of seeing Bella's truck outside front, which is a wonderful way to feel welcomed there. The one to the right is close to screen accurate – it very well might be screen accurate – and I'm not sure about the one on the left. Either way – very cool and a great photo op.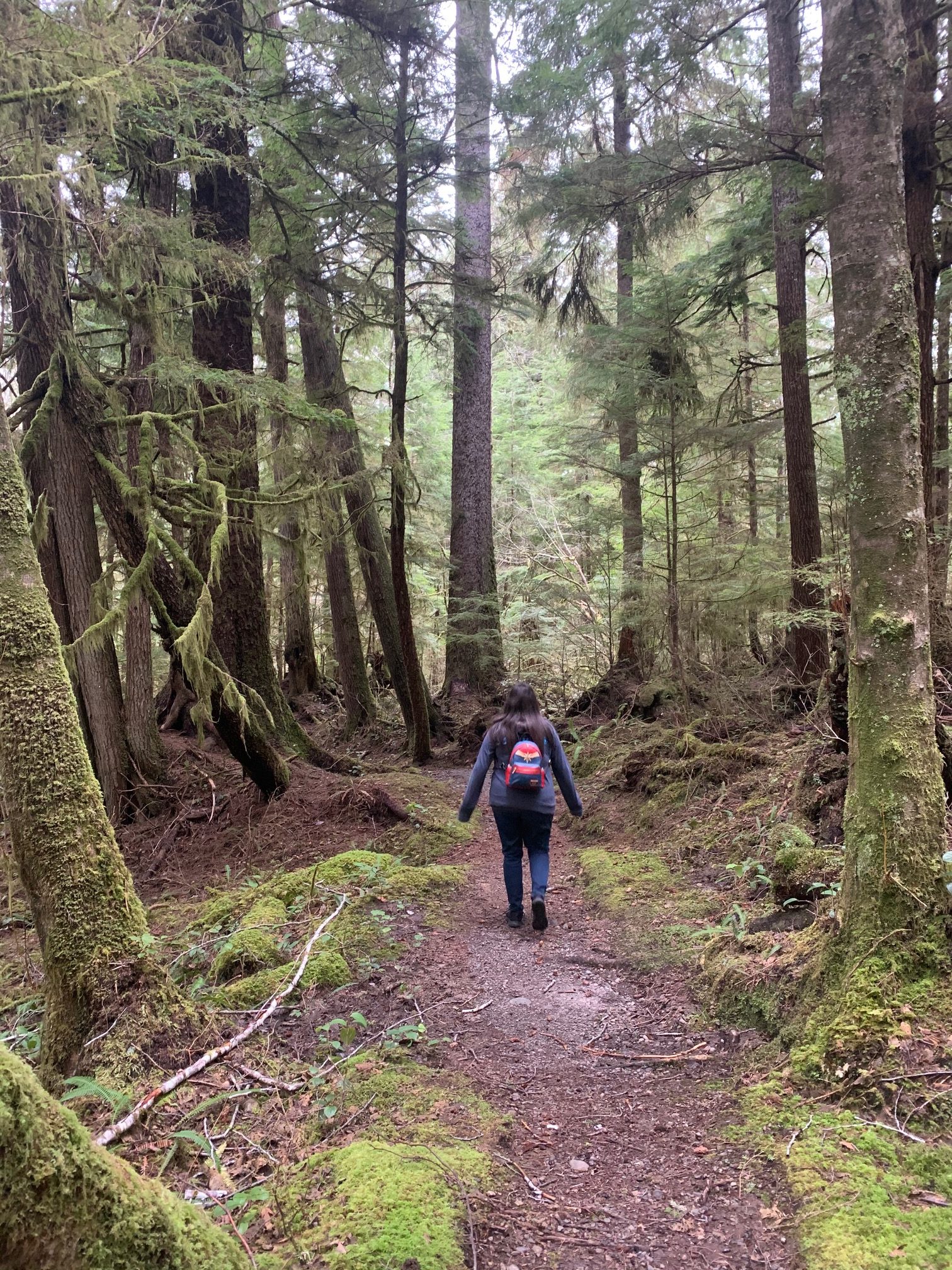 When we came out of the visitors center, we saw a sign for a half mile native trail. Since it had taken us a lot quicker to get there than we expected, we decided to check it out. We weren't equipped nor did we have the time for a full hike – though we do love to hike – but this would be a great way to check out some of the absolutely beautiful forest that Forks is surrounded by. It was a short little loop and I loved it – it helped me get into the Twilight mood and it was just gorgeous.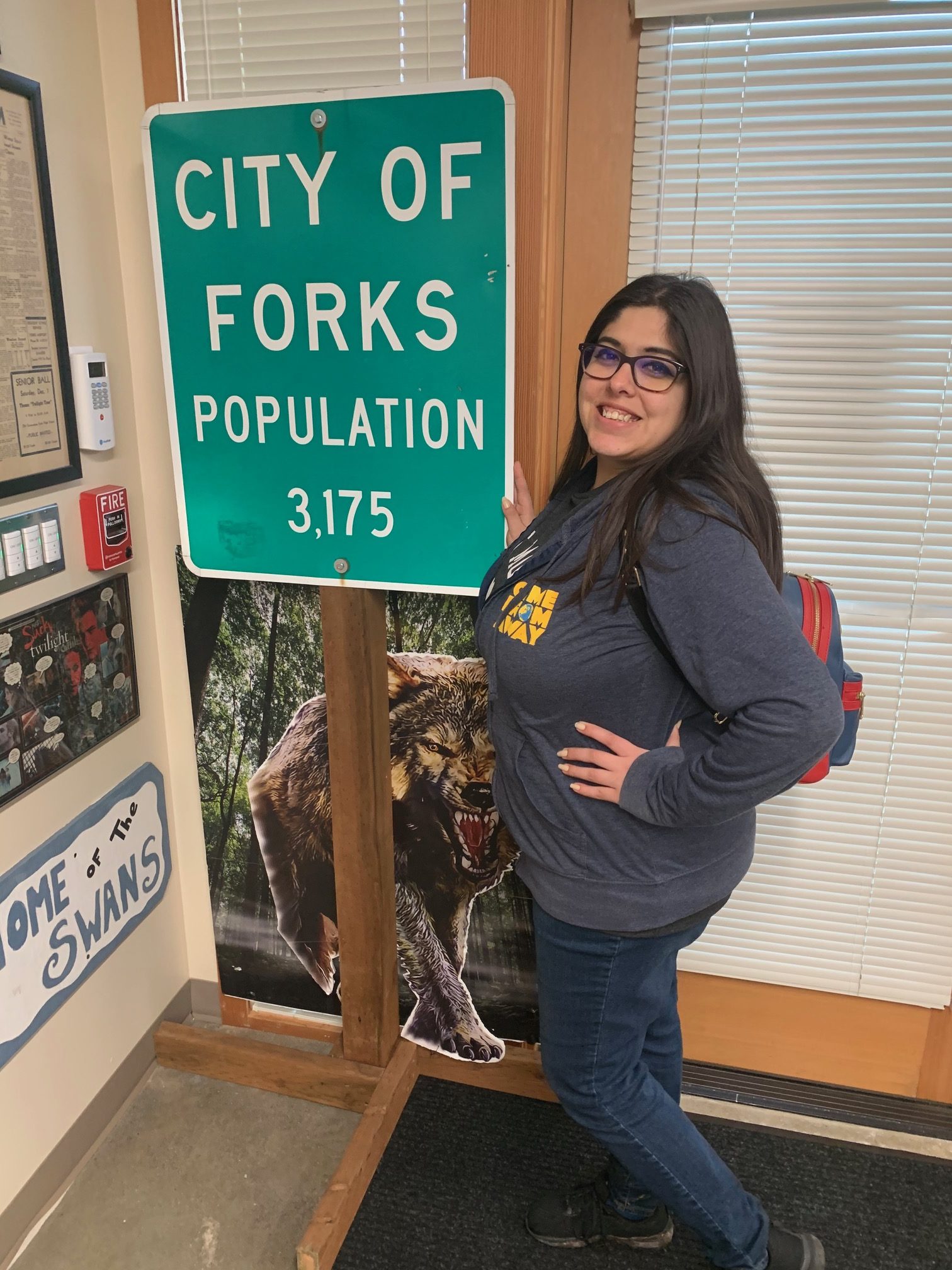 After that, we headed down to the chamber of commerce to check out the props and collection there. It was so cool to see – things donated and bought by fans, some on loan, some not. There were all these different editions of the books, which I loved, and a TON of costumes used in the actual movies. They had Bella's quilt given to her by her mother (where I actually recognized one of the places!) and even the creepy animatronic Renesmee that was originally used in the Breaking Dawn Part 2 movie.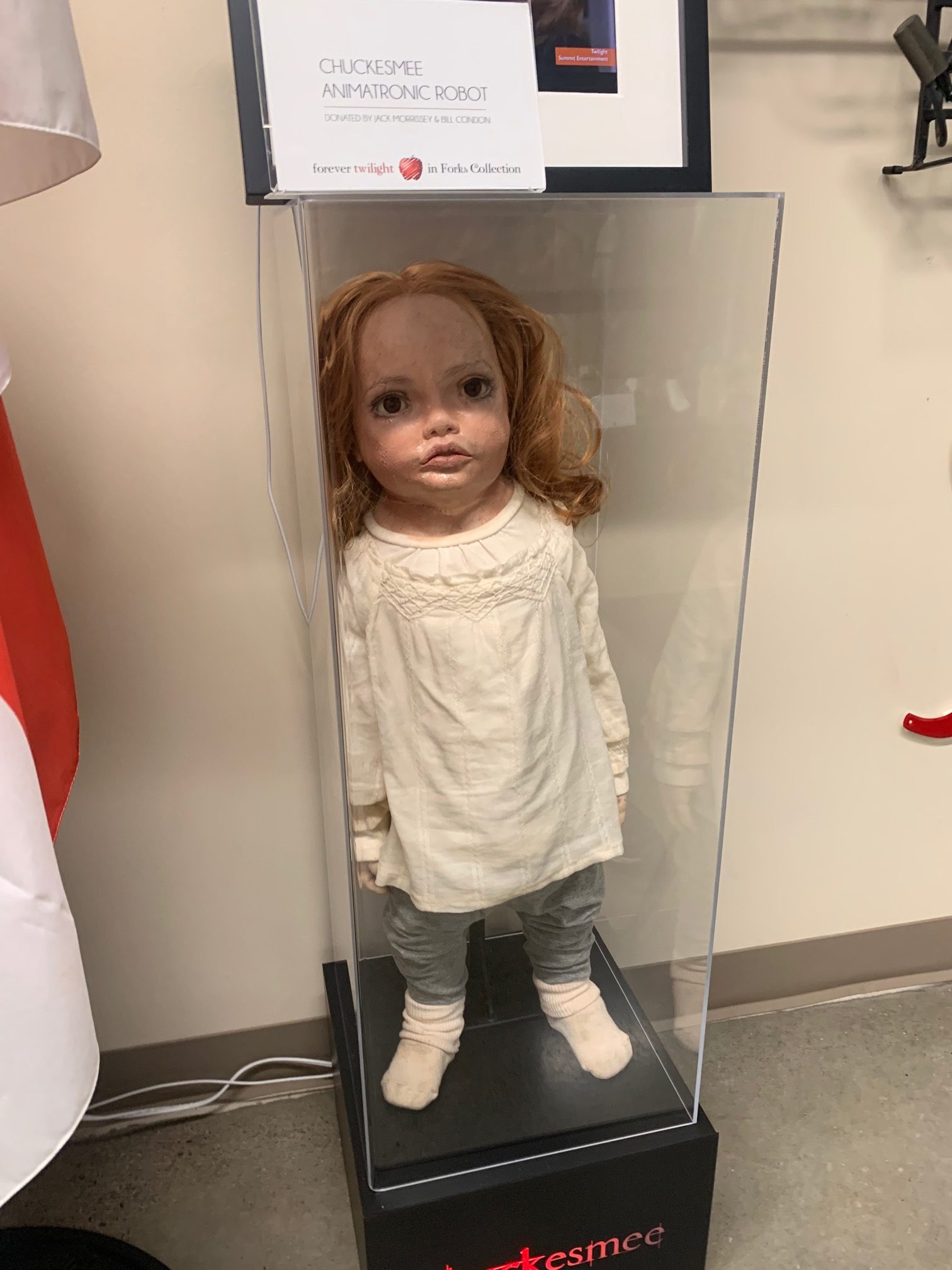 But honestly, what was so great about the little collection there was the people! There were too older ladies working – why did I not get any of their names?! – who were so helpful and had so much information. They told all kinds of stories and had little tidbits and were just so so cool. I really felt like I was in a place where I fit in, not just the weird girl who drove 3.5 hours to see Forks. They even told us some cool stories about when Stephenie Meyer came to visit, stories that really solidified my opinion that she's such an awesome person.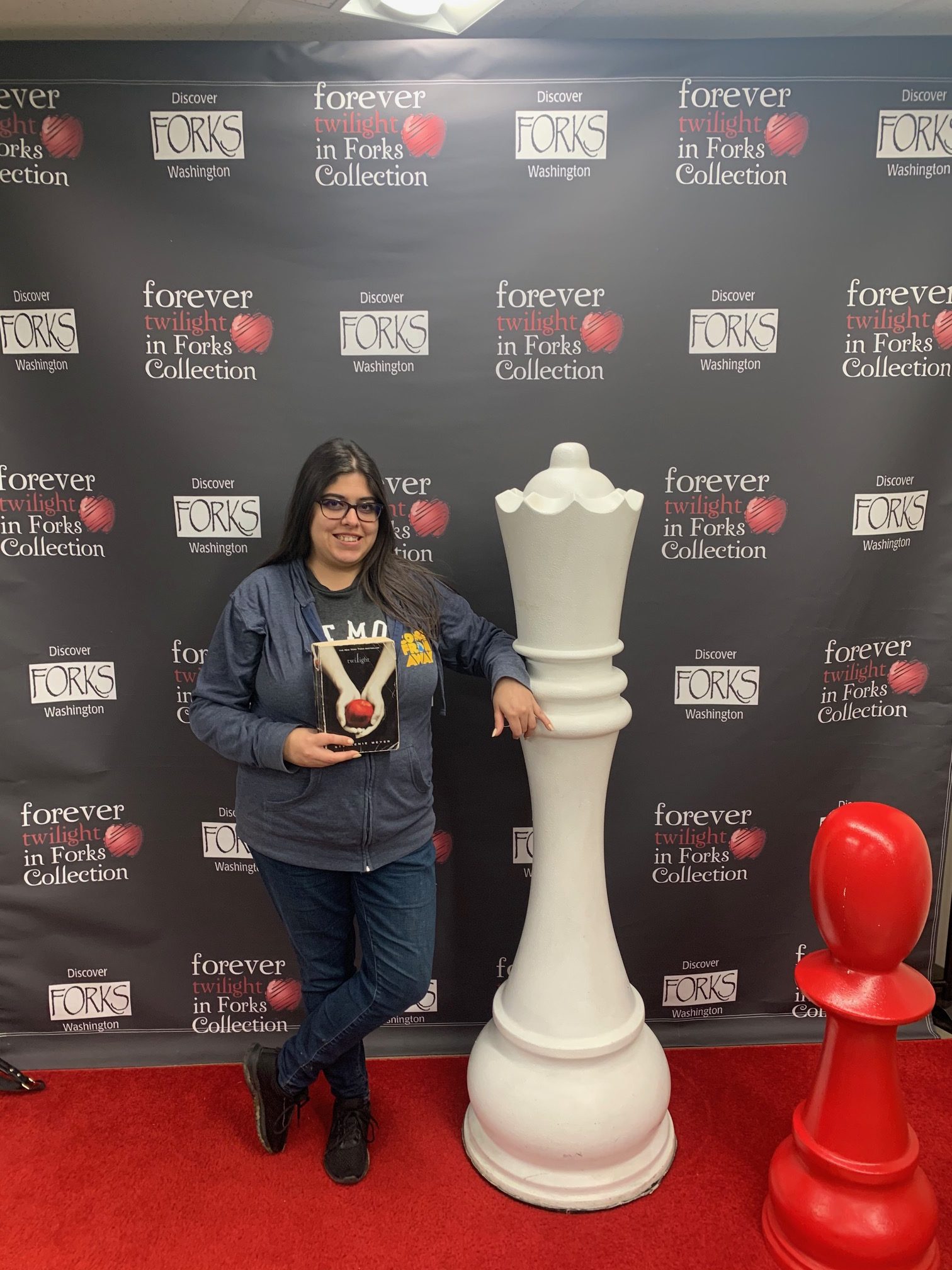 After this, we checked out the various sites in the town…
First, we went to visit the high school. This was another little thing a fan will recognize from the movie – the sign! It as a completely different high school used in the movie but they did make a replicate of the sign so it was a must to take a picture of. I did feel a little weird being on campus – though barely and only for a moment – while teens were there for school but it was cool to see something I recognized!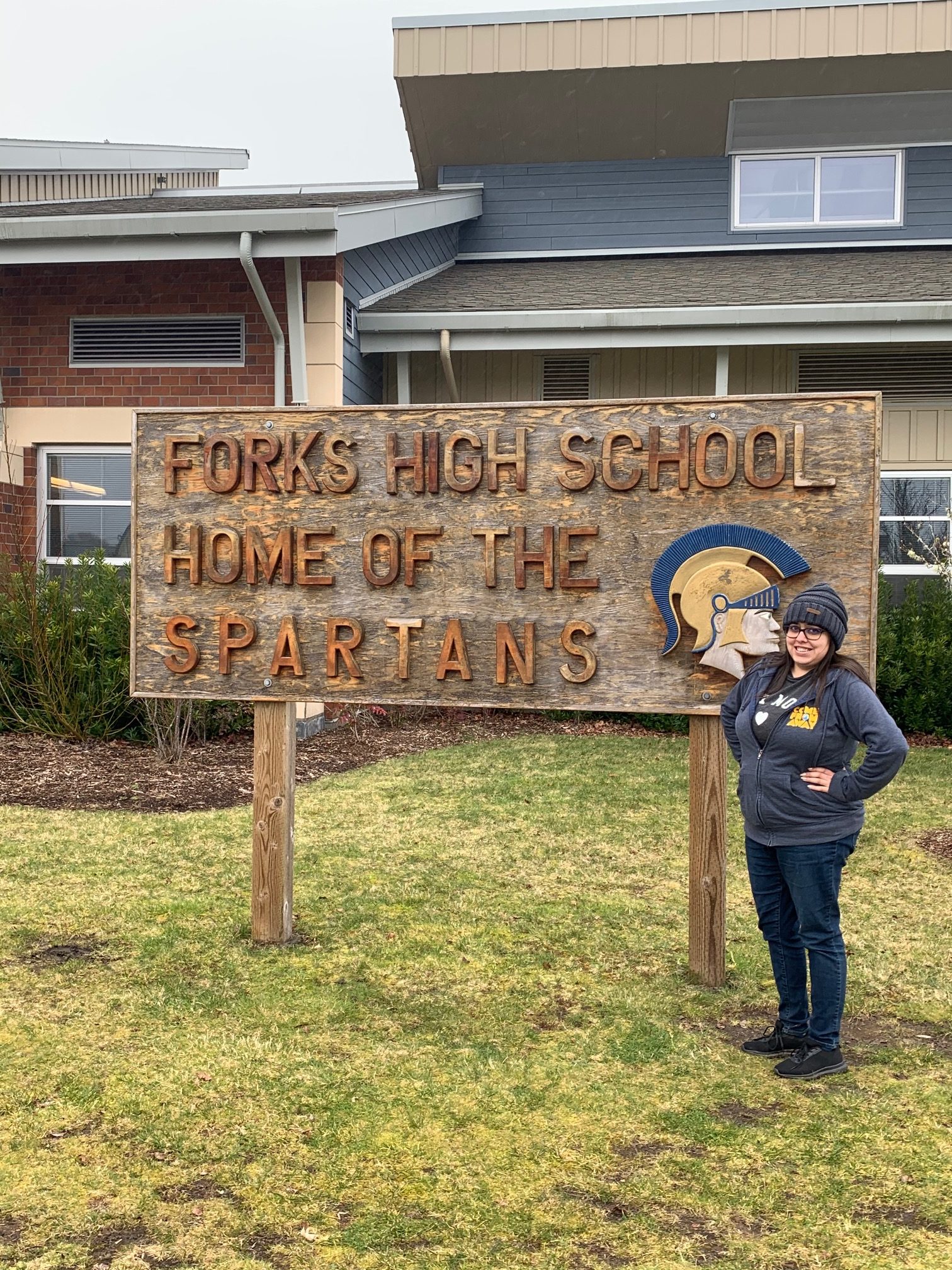 After, Bella's house. I learned later that this house is owned by a fan and is used as Bella's house for fans to visit – the outside only!! While it doesn't match what's in the movies, obviously, but it was what I would imagine the house would look like in the books. I also think it is kind of like the one in the movie too. I think its really cool that there are fans that have moved to Forks and have really helped to build the community there.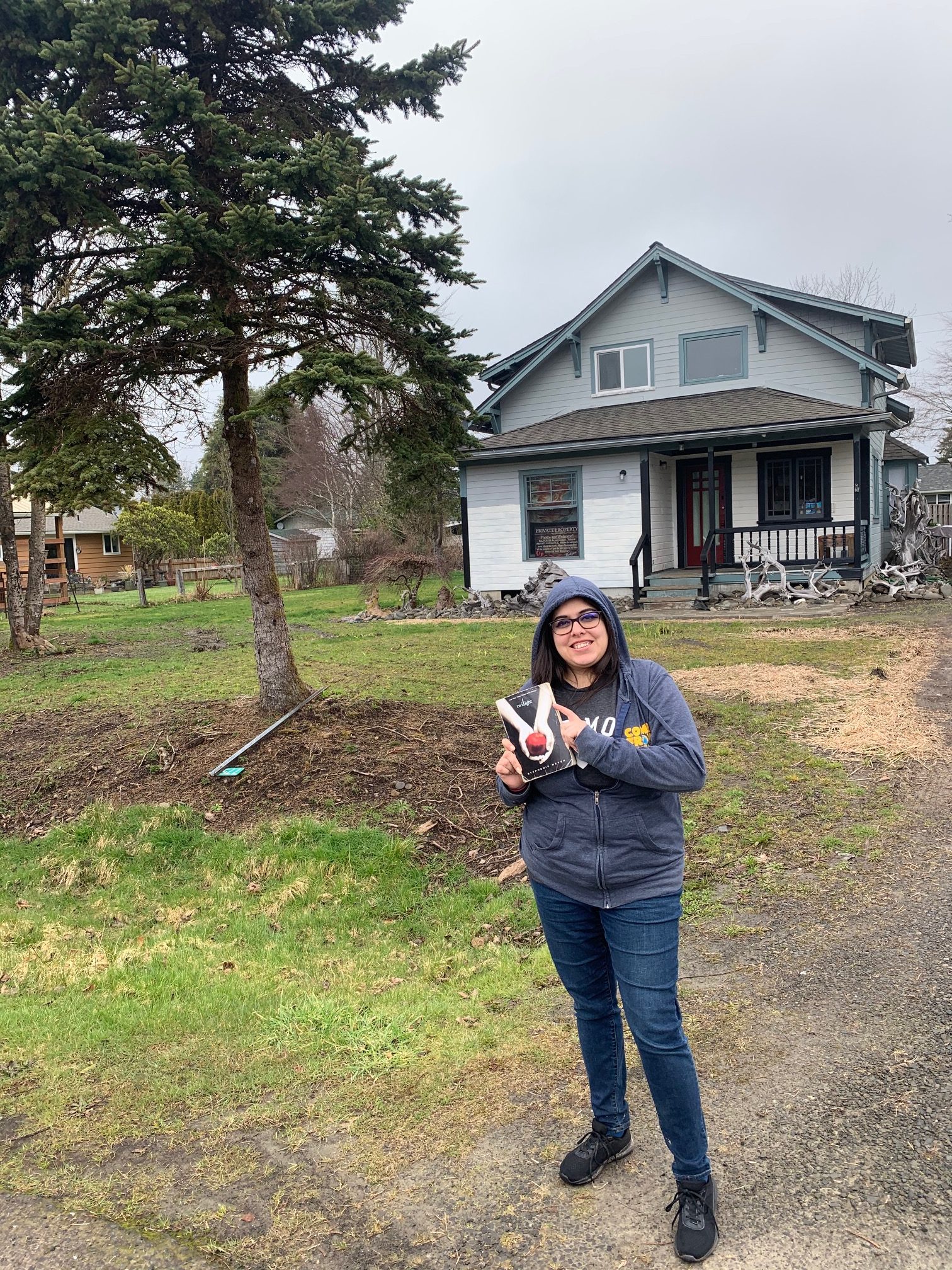 Forks is so small that after Bella's house, we swung around to Forks Hospital, which is so tiny, I still can't believe it's a hospital. They had a sign for Carlisle, which is so awesome.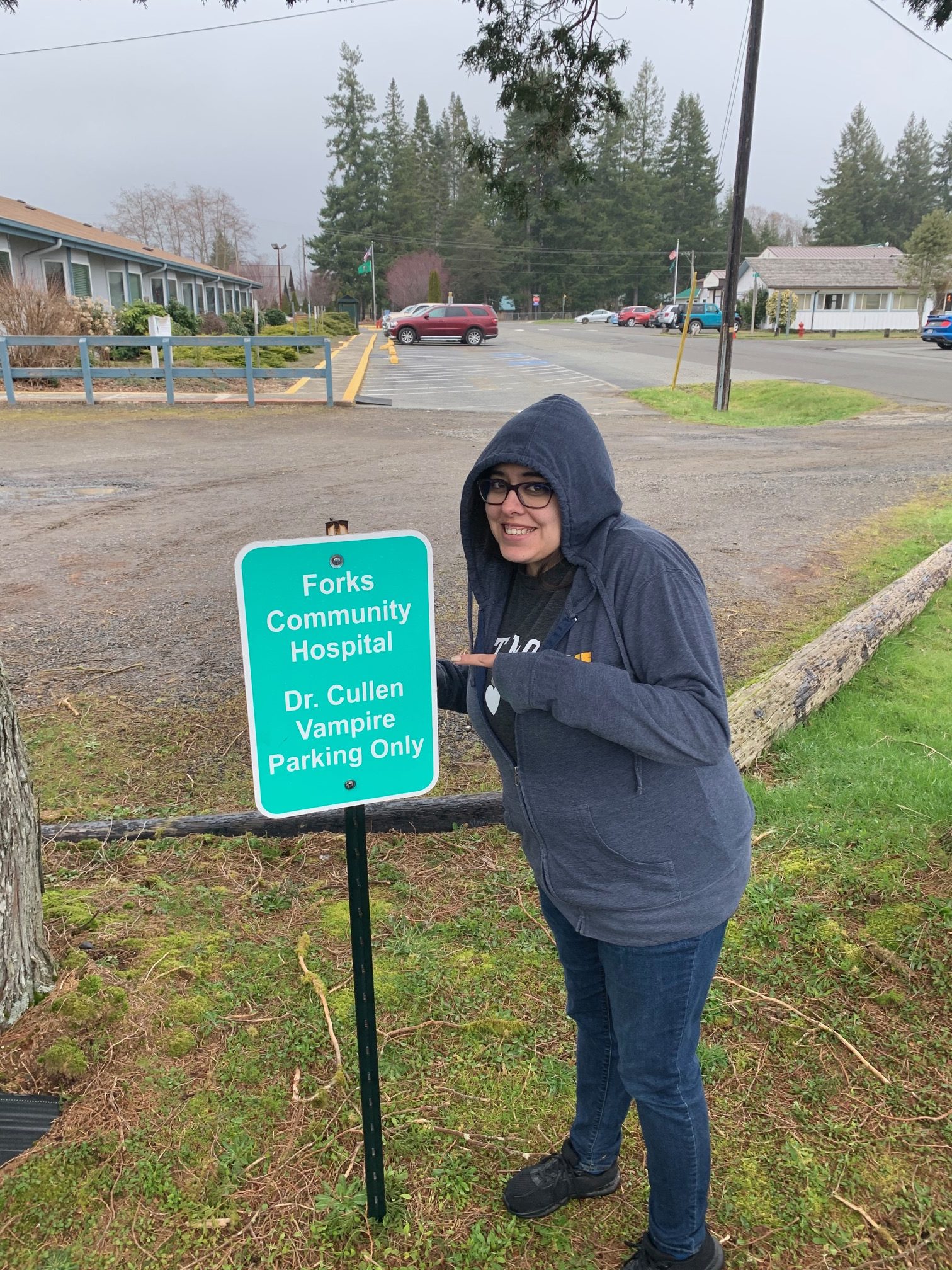 We made a pit stop at Forks Outfitters, where Bella works in the books. Small towns are so cute to me – it was a combination grocery store, cafe, clothes store and hardware store. I needed to pick up a Forks sweater or hoodie – it was an absolute must.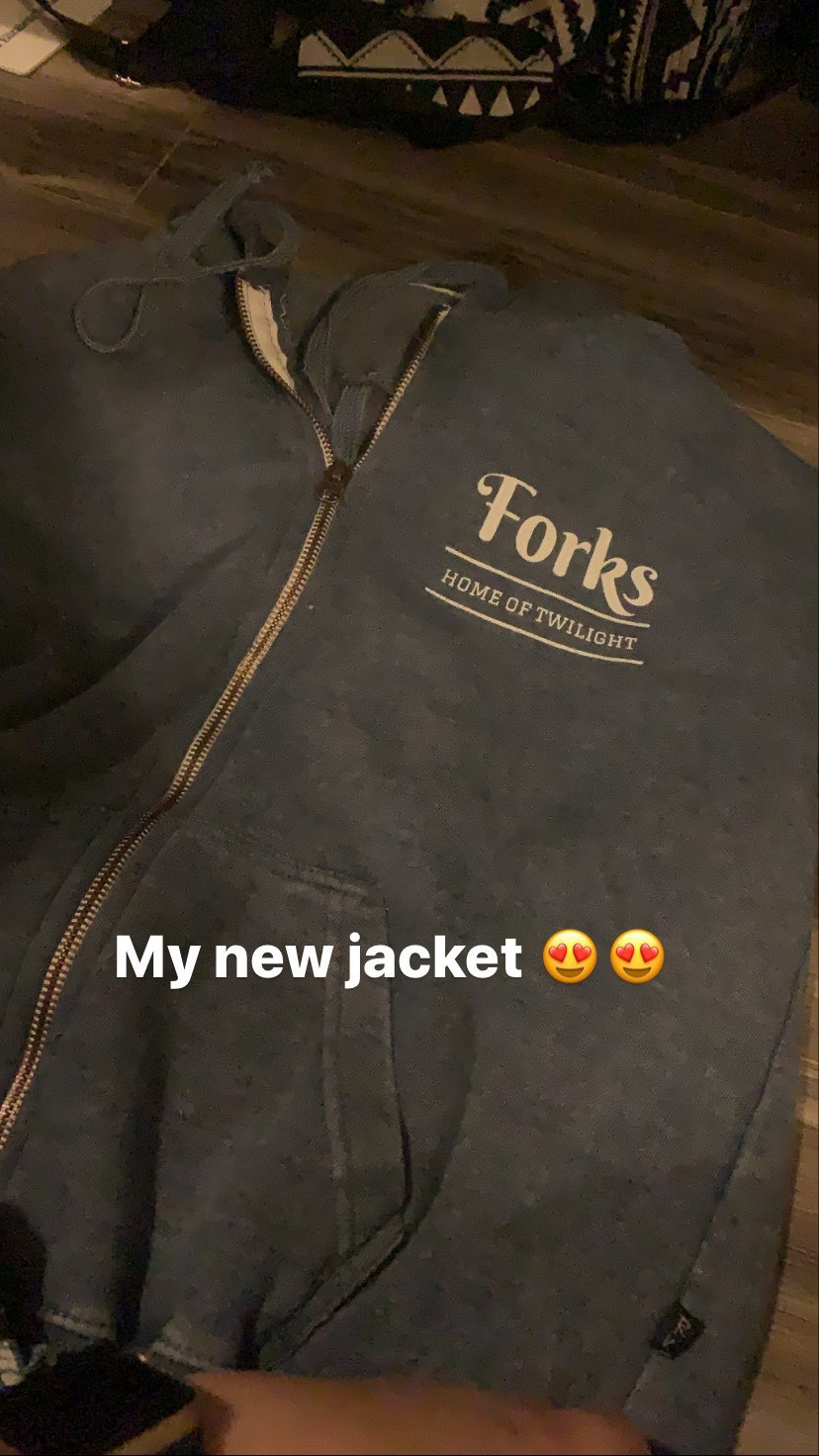 Another great stop on the self guided tour was the police station/utilities department. I was able to take a picture with a police car that is not unlike the one that Charlie would have driven in the books. The self guided tour information told us to go and visit the water department to get a special treat and honestly it was so cute – I love the small things. They gave you a receipt for paying your water bill and I shall treasure it always. I also purchased a cute little Forks pin there as well.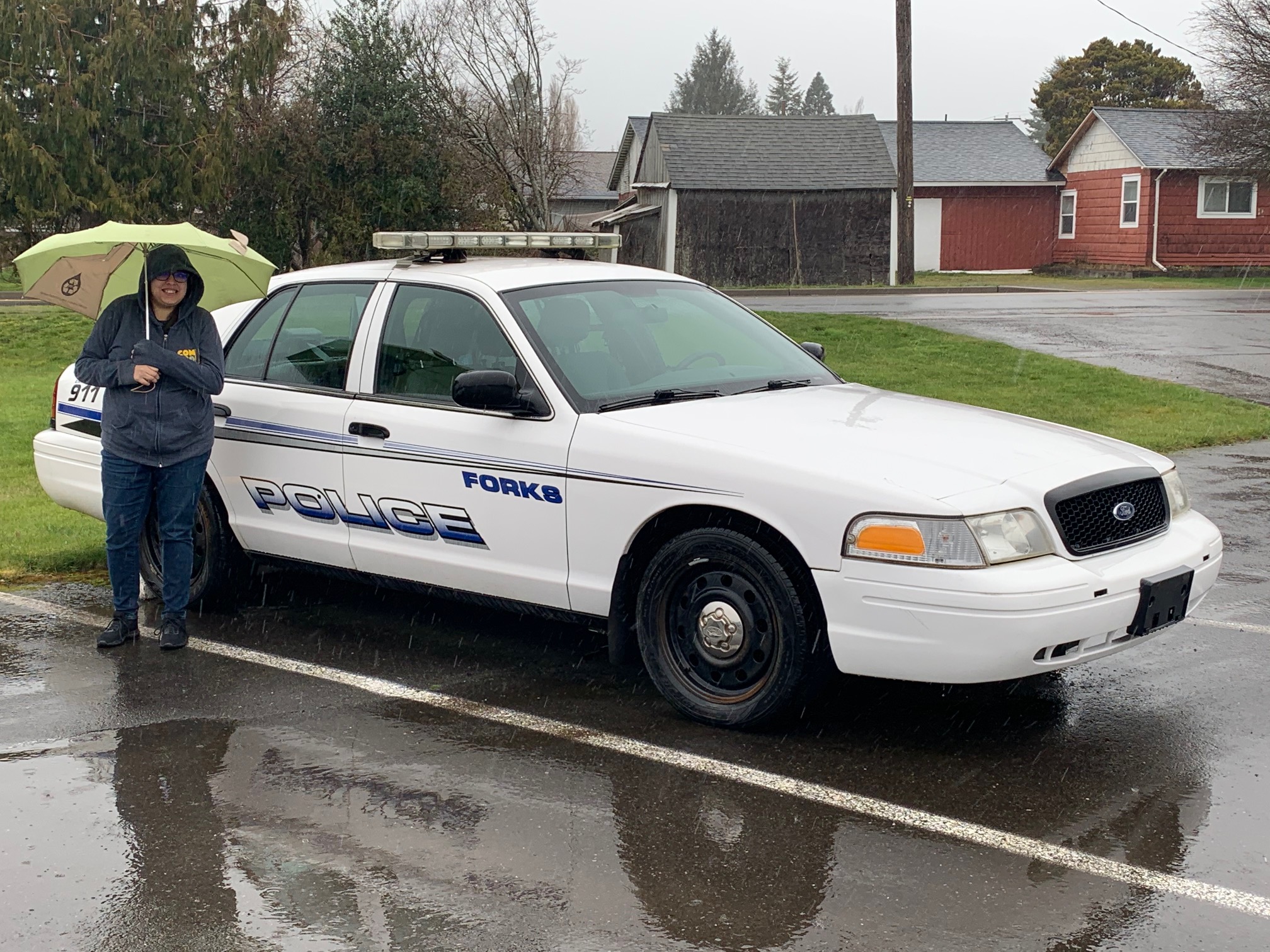 Just next door to the police station is a little bed and breakfast that is touted in the town as the Cullen house. The Cullens name is on the mailbox and there's a little note on the porch for those coming to stay.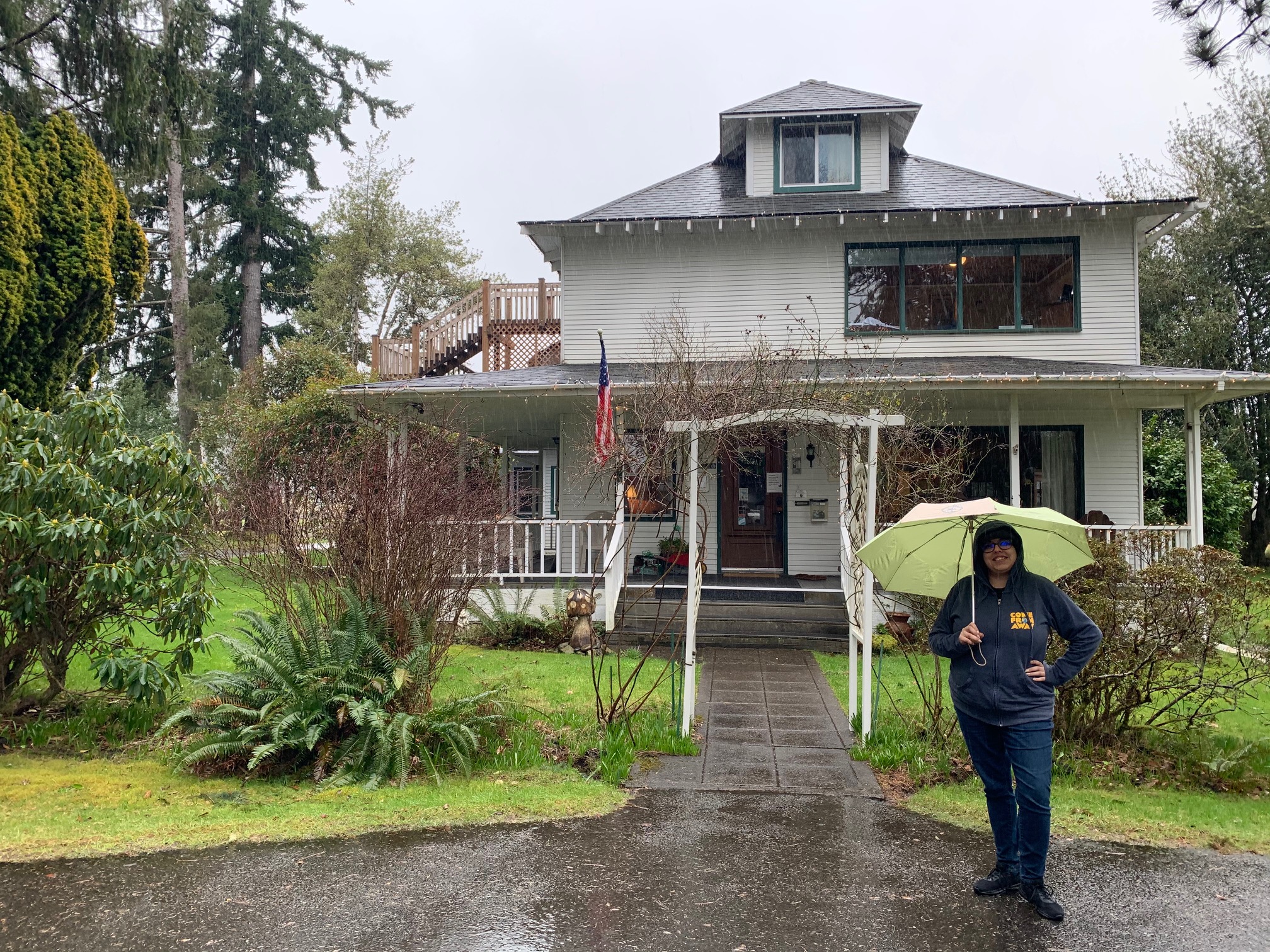 I purchased some postcards and made a pit stop at the Forks Post Office and sent one off to my best friend Meghan and another off to myself from Bella and Edward because, well, apparently I'm a dork.
That's when it started raining and I'm not a big fan of rain but it just worked so perfectly for a visit for Forks, just the way Stephenie describes it in the books. It made for such a beautiful drive down to La Push and First Beach, which is only about a twenty minute drive from Forks.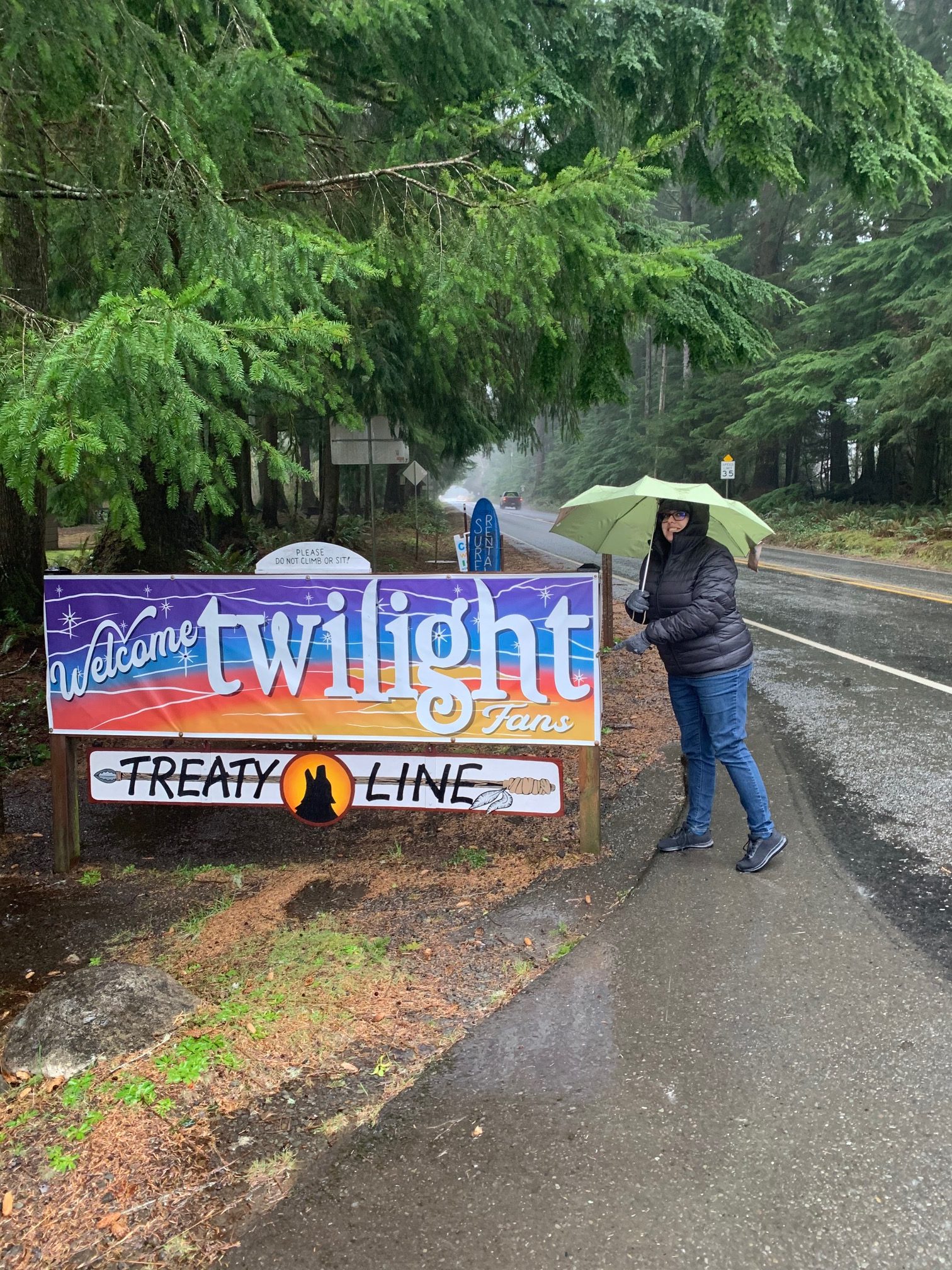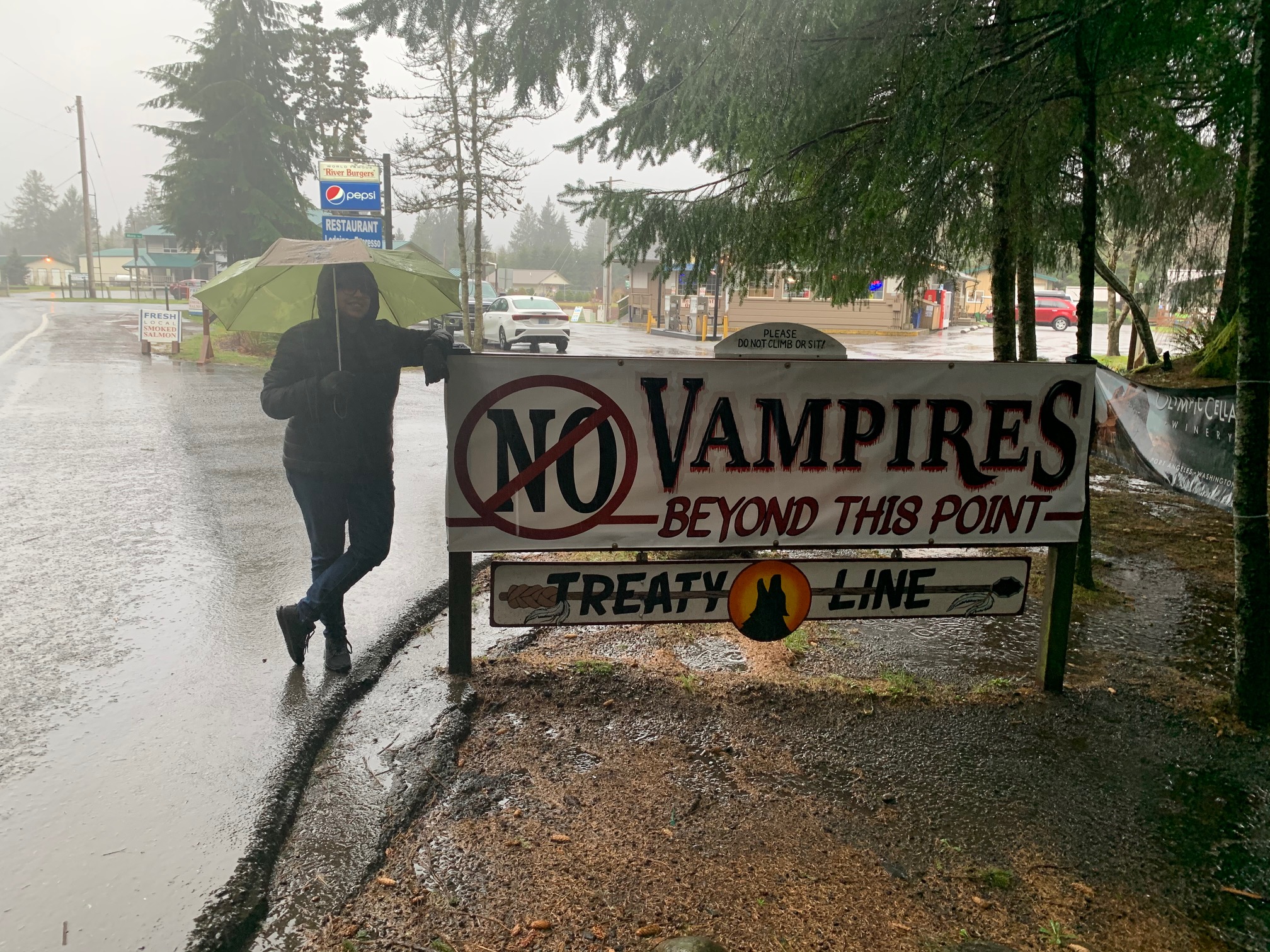 There are a couple things to check out on the way to La Push. First, you must find the Treaty sign at the treaty line. Seriously what a cool thing! I love that this was added at some point. There's also a house you can stay at, along La Push Road, that is modeled after Jacob Black's house in the movies.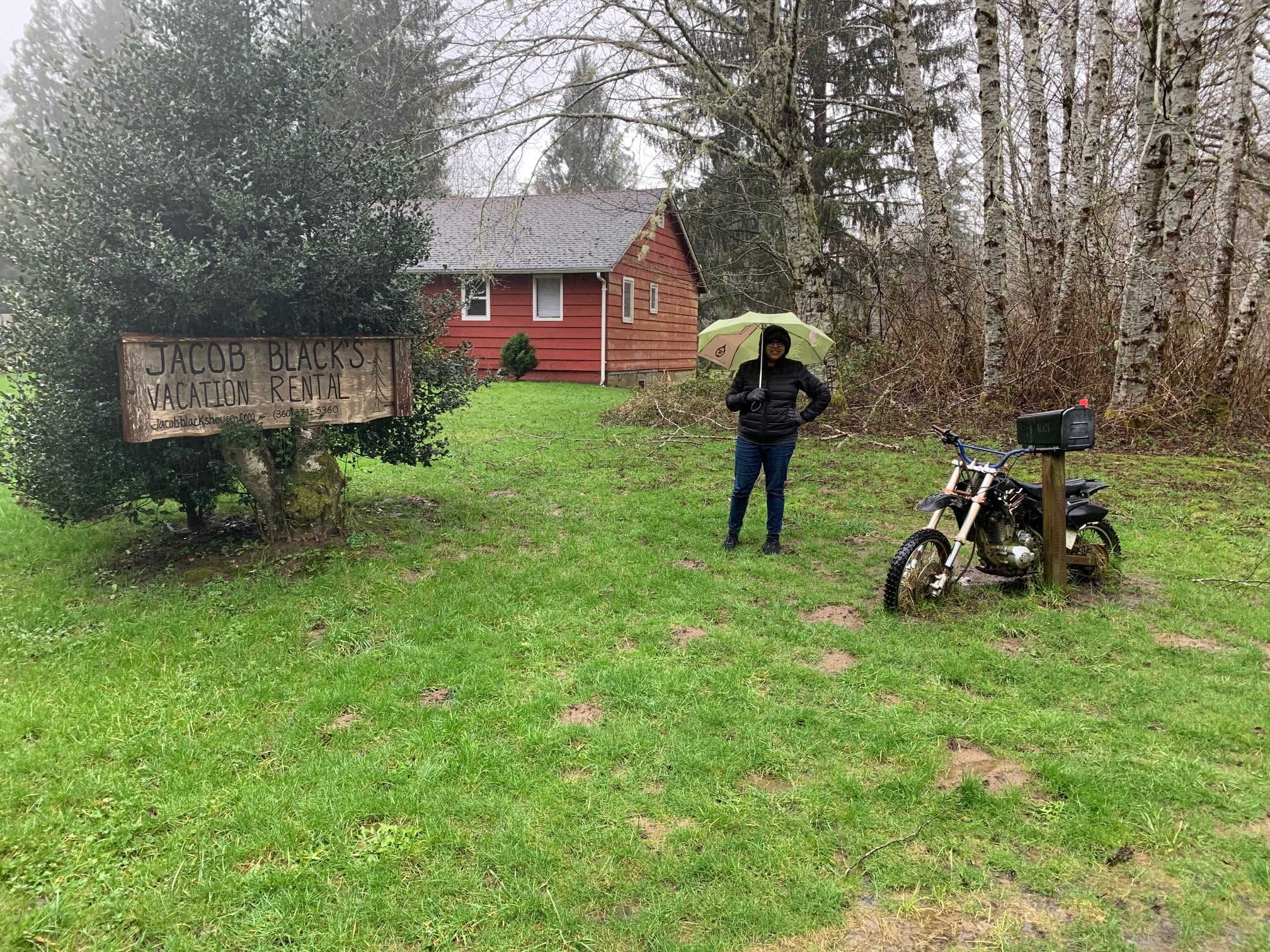 Then you get to First Beach and…there are just no words to describe it. We didn't stay long because it was absolutely pouring rain but I NEED to go back. We turned it the corner at one point and I literally gasped out loud – it was just absolutely beautiful. I've seen a million beaches here in California, all up and down our coast and even the ocean from Mexico and all of it was gorgeous but this beach was just so different from what I know. It was absolutely beautiful. Truly just so gorgeous and worth a trip. I would've stayed and looked for hours if I wasn't getting drenched more and more by the second.
The last thing on our list was to stop at Port Angeles on the drive back to Seattle. We checked out a bookstore, which was super super cool, and I felt exactly like Bella in the first book for sure and then we went to have dinner at Bella Italia just like Bella and Edward. They even have Bella's Mushroom Ravioli on the menu, which, unfortunately I did not try because I absolutely detest mushrooms. But the food was delicious and our waiter was so nice and it was great to visit.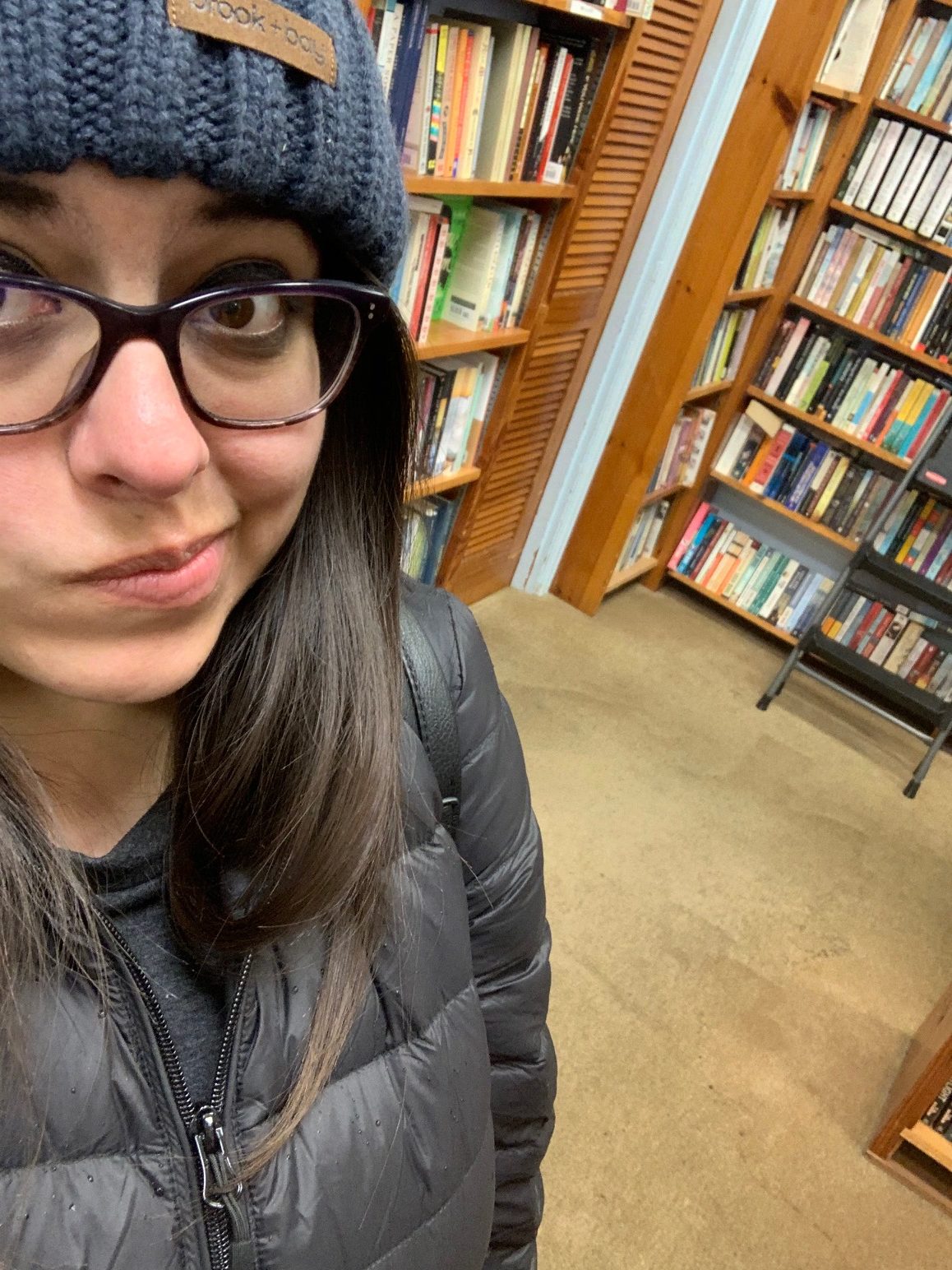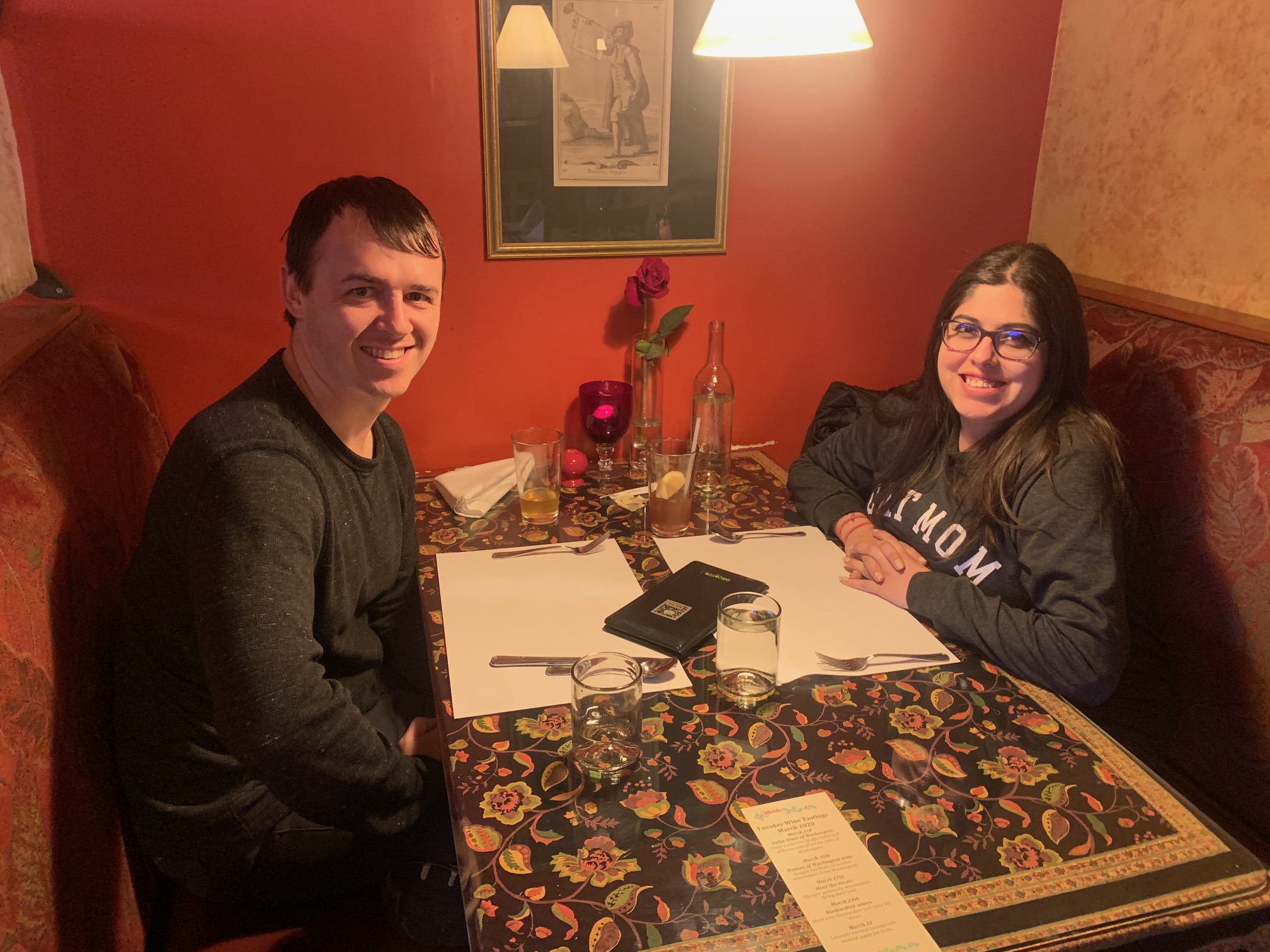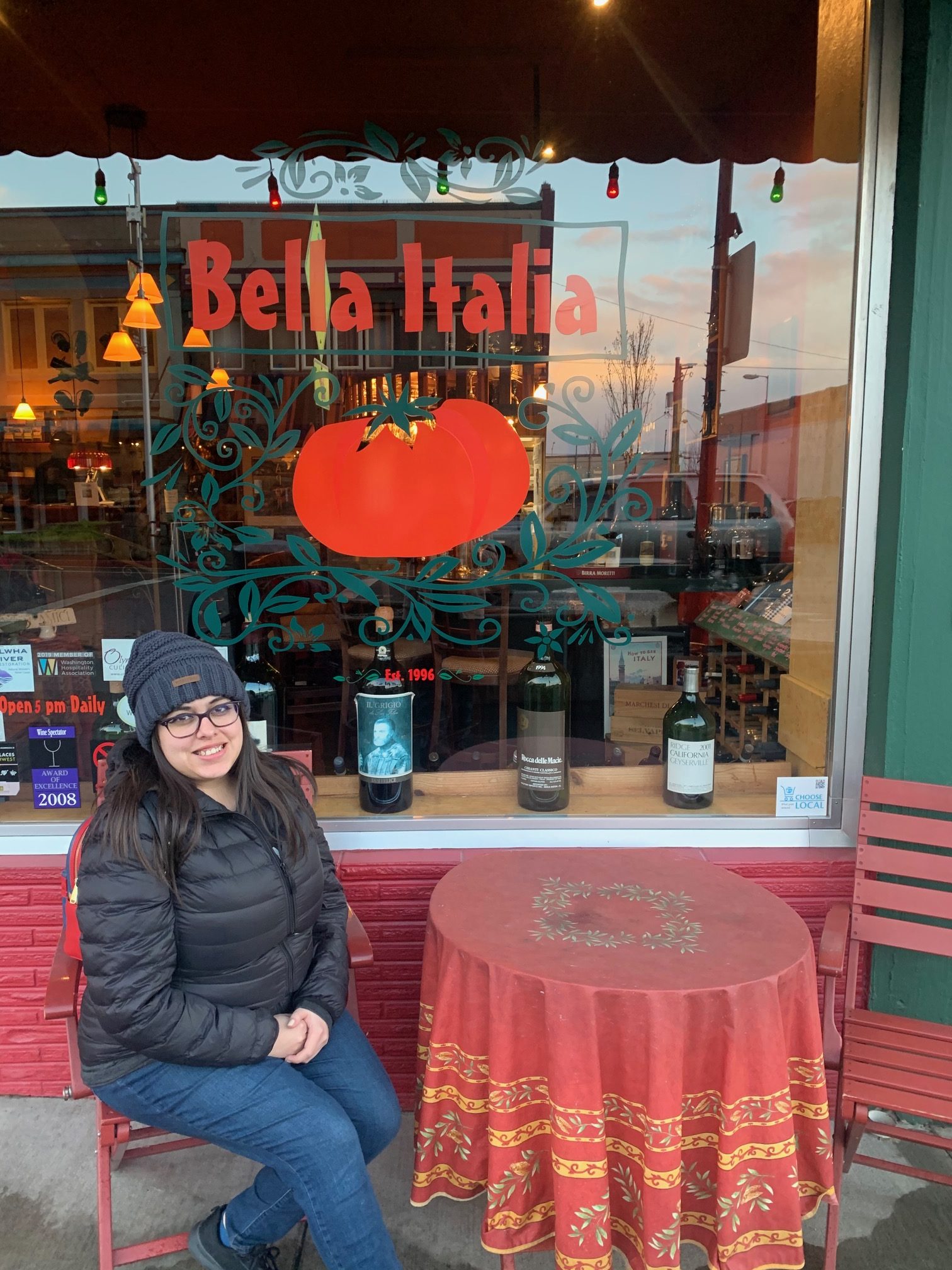 All in all, I honestly thought it was absolutely worth a trip from Seattle and back, if you're a big Twilight fan. I saw a lot of bad reviews for Forks and stuff, saying they didn't recognize anything and there was nothing to see but I 100% disagree with all of it. If you go in knowing that this is NOT a visit for a movie fan and more for a book fan, you're going to have an amazing time. Forks is so cute, there's plenty of places to visit and La Push is a thousand percent worth the short drive from Forks. If you add in the fact that the Olympic National Forest is amazing and seeing more than just the city of Seattle makes it even more worth it.
If you're not convinced by all of that, let me tell you this. One of the supremely nice ladies I was talking to at the Chamber of Commerce told me something that really stuck with me. She was telling me how Twilight the movie came out in 2008 along with the Twilight craze, and it was all right at the beginning of the super bad recession we had. She told me that without that craze and fans flocking to Forks to get a piece of the Twilight town, the town might have fallen under and might have become like so many of the other ghost towns across the nation. That seriously resonated with me and furthered my belief that visiting Forks was a super great idea.
If you're thinking of visiting Forks in the future, please definitely get in touch with me! I can try and answer as many questions as you can. I also super recommend checking out the official Forks website and definitely definitely definitely go to the visitors center!