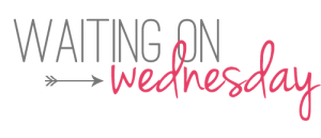 This week's Waiting on Wednesday is the first in the upcoming The Last Hours trilogy, Chain of Gold by Cassandra Clare. After what felt like sort of a letdown in Queen of Air and Darkness in the Dark Artifices trilogy, I have high hopes that getting back to Tessa and Will and all of their children will give me all the good Shadowhunter feels.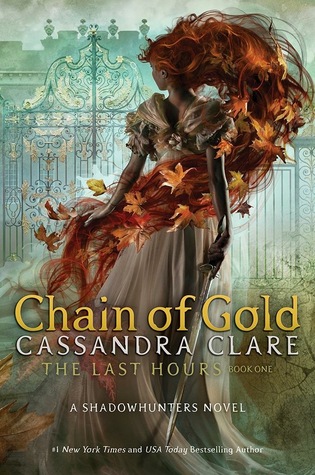 Title: Chain of Gold
Author: Cassandra Clare  – Her Website
Published By: Margaret K. McElderry Books
Publishing Date: November 19th, 2019
Pages: 544
Genre: Young Adult, Historical, Fantasy
Summary:
Welcome to Edwardian London, a time of electric lights and long shadows, the celebration of artistic beauty and the wild pursuit of pleasure, with demons waiting in the dark. For years there has been peace in the Shadowhunter world. James and Lucie Herondale, children of the famous Will and Tessa, have grown up in an idyll with their loving friends and family, listening to stories of good defeating evil and love conquering all. But everything changes when the Blackthorn and Carstairs families come to London… and so does a remorseless and inescapable plague.
James Herondale longs for a great love, and thinks he has found it in the beautiful, mysterious Grace Blackthorn. Cordelia Carstairs is desperate to become a hero, save her family from ruin, and keep her secret love for James hidden. When disaster strikes the Shadowhunters, James, Cordelia and their friends are plunged into a wild adventure which will reveal dark and incredible powers, and the true cruel price of being a hero… and falling in love.
PreOrder Links:
Amazon / Barnes and Noble / Book Depository / iTunes / Kobo / GooglePlay
Why I'm Waiting:
As I mentioned above, I was…not horribly disappointment but letdown by the anti-climatic third book in the Dark Artifices series. I thought Lady Midnight and Lord of Shadows were both absolutely wonderful and Queen of Air and Darkness just fell flat to me. I didn't hate it…I don't have strong feelings toward it the way I do about City of Heavenly Fire BUT I just am sad it didn't end as strongly as I wanted it to.
That being said! I ADORED the Infernal Devices series and I adore that era of history and so I'm really excited to see the children of the TID characters have their own mysteries and adventures. I also really like it because it seems like James is the primary main character and that's a first for Cassie. She definitely changes point of view but Clary, Tessa and Emma have definitely been the main characters and so I'm excited for a male point of view being the main point of view. It should be interesting and I'm really really excited for it.
I'm also really excited for it because the Carstairs and Blackthorns in this era are not they are in the Dark Artifices series. They went through a LOT in the Infernal Devices and this is a pretty pivotal series to see how these families grow and become what we know them to be in the future. I love seeing the connections between the eras.
Plus, its Shadowhunters. I constantly complain that Cassandra Clare needs to move on and get new series and write something different but lets face it, as long as she writes them, I'm gonna read them!
*******************
Support us on Patreon for only $1 a month to gain access to monthly exclusive interviews, ARC and signed book giveaways, reviews for books I DIDN'T like and more by following the link here.