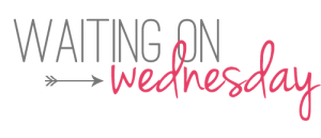 Today's Waiting on Wednesday is a novel that I actually having, sitting, waiting for me, on my Kindle, that I haven't time to read yet but I'm dying to find the time so I can finally read it already – Dealing in Dreams by Lilliam Rivera. I absolutely loved her first novel, The Education of Margot Sanchez and Lilliam is just the best! Today is also my birthday and I only felt it was appropriate to show some love for a fellow Latina badass author, like me (if I do say so myself…)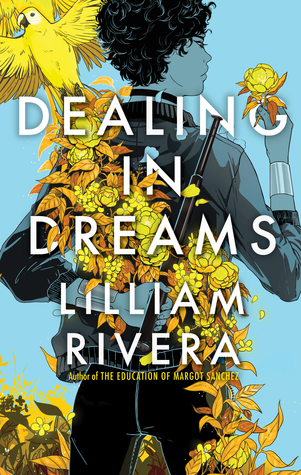 Title: Dealing in Dreams
Author: Lilliam Rivera – Her Website
Published By: Simon Schuster Books for Young Readers
Publishing Date: March 5th, 2019
Pages: 336
Genre: Young Adult, Contemporary
Summary:
At night, Las Mal Criadas own these streets.
Nalah leads the fiercest all-girl crew in Mega City. That roles brings with it violent throw downs and access to the hottest boydega clubs, but the sixteen-year-old grows weary of the life. Her dream is to get off the streets and make a home in the exclusive Mega Towers, in which only a chosen few get to live. To make it to the Mega towers, Nalah must prove her loyalty to the city's benevolent founder and cross the border in a search for a mysterious gang the Ashé Ryders. Led by a reluctant guide, Nalah battles other crews and her own doubts, but the closer she gets to her goal, the more she loses sight of everything—and everyone— she cares about.
Nalah must do the unspeakable to get what she wants—a place to call home. But is a home just where you live? Or who you choose to protect?
PreOrder Links:
Amazon / Barnes and Noble / Book Depository / iTunes / Kobo / GooglePlay
Why I'm Waiting:
Like I said above, I adore Lilliam and I want to support everything she does. I think she's a phenomenal writer and a badass lady and I absolutely loved her first book and have been anxiously awaiting the arrival of her second novel. I have an eARC but have been in a serious slump lately SO I haven't really been reading much of anything. I'm hoping to get to this soon though because the concept is great, the cover is gorgeous and I just love love love her so much. Her last book kept me hooked from the first page to the last so I'm sure this book is going to do the same :)
*******************
Support us on Patreon for only $1 a month to gain access to monthly exclusive interviews, ARC and signed book giveaways, reviews for books I DIDN'T like and more by following the link here.