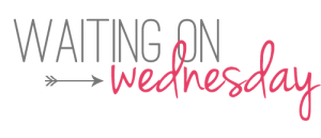 This week's Waiting on Wednesday novel is Meg Cabot's newest adult novel, coming this fall. I am always in for a brand new Cabot release, as I've been following her since I first picked up The Princess Diaries in 2000, nearly 19 years ago. I'm super excited for a new adult book by her – I've always always been a big fan and she's one of the few authors that I read adult books for haha!
~*~*~*~*~*~*~*~*~*~*~*~
Title: No Judgments
Author: Meg Cabot – Her Website
Published By: William Morrow Paperbacks
Publishing Date: September 24th, 2019
Pages: 384
Genre: Adult, Romance
Summary:
The storm of the century is about to hit Little Bridge Island, Florida—and it's sending waves crashing through Sabrina "Bree" Beckham's love life…
When a massive hurricane severs all power and cell service to Little Bridge Island—as well as its connection to the mainland—twenty-five-year-old Bree Beckham isn't worried . . . at first. She's already escaped one storm—her emotionally abusive ex—so a hurricane seems like it will be a piece of cake.
But animal-loving Bree does become alarmed when she realizes how many islanders have been cut off from their beloved pets. Now it's up to her to save as many of Little Bridge's cats and dogs as she can . . . but to do so, she's going to need help—help she has no choice but to accept from her boss's sexy nephew, Drew Hartwell, the Mermaid Café's most notorious heartbreaker.
But when Bree starts falling for Drew, just as Little Bridge's power is restored and her penitent ex shows up, she has to ask herself if her island fling was only a result of the stormy weather, or if it could last during clear skies too.
PreOrder Links:
Amazon / Barnes and Noble / Book Depository / iTunes / Kobo / GooglePlay
Why I'm Waiting:
Meg Cabot is so so good at writing romance, especially adult romance. It probably has a lot to do with the fact that this is where she originally started, prior to writing young adult novels. I loved her Boy series and I'm really excited about this book. I love that the main character is an animal lover, I love that this big storm is coming and its probably going to throw the main characters together a lot. I love it. I think Meg Cabot gets better and better over the years and I love that I've been able to read it as a preteen to a teenager, young adult and now and I'm really really stoked for this book!
*******************
Support us on Patreon for only $1 a month to gain access to monthly exclusive interviews, ARC and signed book giveaways, reviews for books I DIDN'T like and more by following the link here.