Camellia Beauregard is a Belle. In the opulent world of Orléans, Belles are revered, for they control Beauty, and Beauty is a commodity coveted above all else. In Orléans, the people are born gray, they are born damned, and only with the help of a Belle and her talents can they transform and be made beautiful.
In this sequel to the instant New York Times bestseller, Camille, her sister Edel, and her guard and new love Remy must race against time to find Princess Charlotte.

I am so so insanely excited to be a part of this blog tour. Dhonielle is such a sweetheart and the first novel in the series, The Belles, is so so great. I will warn you, if you haven't read that book, this post MIGHT have  minor spoilers for the first book. If you'd like more about that book, you can read my raving review here.
ABOUT THE BOOK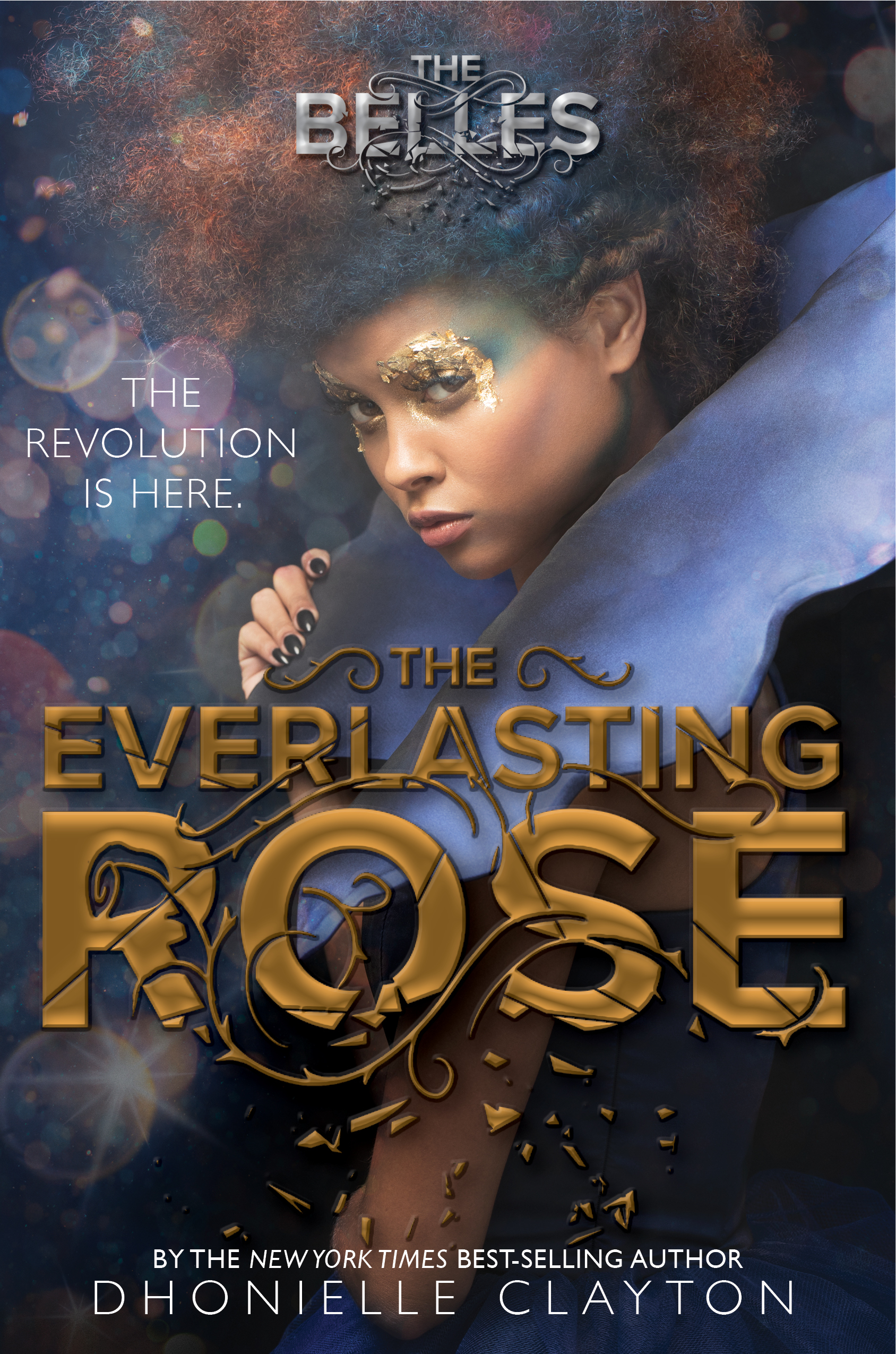 In this sequel to the instant New York Times bestseller, Camille, her sister Edel, and her guard and new love Remy must race against time to find Princess Charlotte. Sophia's Imperial forces will stop at nothing to keep the rebels from returning Charlotte to the castle and her rightful place as queen. With the help of an underground resistance movement called The Iron Ladies-a society that rejects beauty treatments entirely-and the backing of alternative newspaper The Spider's Web, Camille uses her powers, her connections and her cunning to outwit her greatest nemesis, Sophia, and restore peace to Orleans. 
You Can Find the Book At:
Goodreads / Amazon / Audible / Barnes &Noble / iBooks / Book Depository
ABOUT THE AUTHOR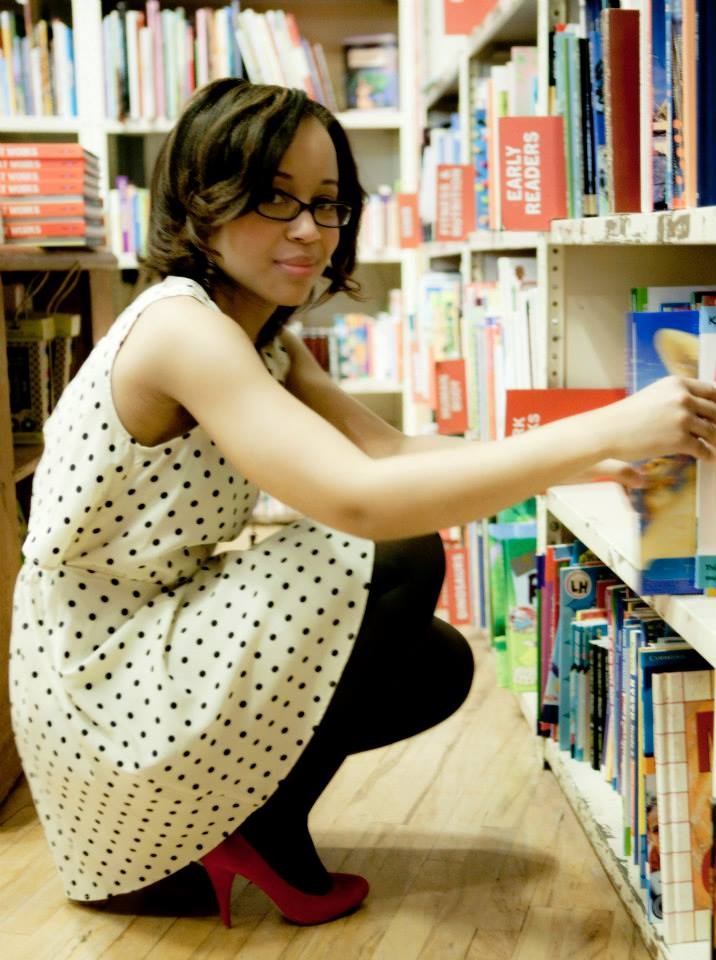 Dhonielle Clayton ("Dhon" like "Don" or "Dawn") spent most of her childhood under her grandmother's dining room table with a stack of books.
She hails from the Washington, D.C. suburbs on the Maryland side, but now lives in New York City. She was an extremely fussy and particular child with an undying love for Cheerios (honey nut only), pink lemonade, and frosted animal cookies. A self-proclaimed school nerd, she loved covering her books with brown paper and filled her locker with Lisa Frank stickers. She loved putting headings on her homework, odd-looking pens and freshly sharpened pencils, and numerous notebooks to fill with her research. On most Saturdays you could find her with her equally nerdy Dad at Crown Books and then the comic bookstore where she stocked up on her weekly reading material. Plus, she was so spoiled that her grandfather took her to the library after school almost daily.
She attended Our Lady of Good Counsel High School because her parents thought Catholic school would keep her out of trouble. She went to Wake Forest University, and studied pre-med until she received a fateful F in Chemistry. This setback prompted her to change her major to English, and earned a BA. She rediscovered her love of children's fiction by re-reading Harriet the Spy, which pushed her to earn an MA in Children's Literature from Hollins University and an MFA Writing for Children at the New School.
She taught secondary school for several years – at a pre-professional ballet academy and a private K-8 school. She spent most of her twenties in and out of America – living in London, Paris, a small Japanese town, Bermuda – and wandering the planet. She's been on five out of seven continents, and has grand plans to reach all of them.
She is a former elementary and middle school librarian, and co-founder of CAKE Literary, a creative kitchen whipping up decadent – and decidedly diverse – literary confections for middle grade, young adult, and women's fiction readers. She is also COO of the non-profit We Need Diverse Books.
What's next? She will be enrolling in culinary school in New York City and plans to open up a restaurant in the city of her soul, Edinburgh, Scotland.
You Can Find Her At:
Her Website | Her Twitter | Her Facebook | Her Instagram | Her Goodreads
THE EXCERPT
This excerpt is from pages 4-5 in the novel and are very spoiler-free but very delicious. This makes me SO insanely excited to get my hands on this to read!
"I have something more important to show you . . .something that will help us when we leave this place." She's shaky and casts nervous glances at the door. "I've been waiting until we were alone."
"What is it?" I turn away from the maps.
"Watch." Edel closes her eyes, concentrating so hard she looks minutes from laying a golden egg. Veins swell beneath her white skin and a red blush sets into her cheeks. The pale blond hair at her temples soaks with sweat, and it beads across her forehead like a strand of pearls. Her hair lengthens down to her waist inch-byinch, then turns the color of midnight.
I scramble backward, smacking into the tiny cage of sleeping teacup dragons. They squeak with alarm.
"We're not supposed to be able to do this." I put my hand over my mouth.
"I'm calling it our fourth arcana—glamour." She takes my trembling fingers and pushes them into her hair. It still maintains the same fine texture its always had, but the color is utterly unfamiliar.
"Our gifts are for others. . . ." My heart flips in my chest. My arcana hums just beneath my skin, eager to learn, eager to experiment with this dangerous trick; my mind fills with a thousand possibilities.
"No. This gift. . . this is for us. This is how—" Edel starts.
"We will outsmart Sophia and her guards," I interject. "And find Charlotte."
The possibility of success wedges itself down to my bones and mingles with the anger living there. I'd always built my life on doing the unexpected and wanting it all—to be the favorite, to be the most talented Belle, to shape what it meant to be beautiful in Orléans—and now I'm presented with doing the biggest thing I've ever had to do and with the risk of danger far greater than I could ever imagine. All of it breathes life into my ambition.
THE GIVEAWAY
3 winners will receive a copy of The Everlasting Rose. This is US only and ends April 2nd!
FOLLOW THE TOUR
Week One:
3/1/2019- Jrsbookreviews– Review
Week Two:
3/4/2019- Lisa Loves Literature– Review
3/5/2019- Popthebutterfly– Review
3/5/2019- YABC– Excerpt
3/6/2019- Moonlight Rendezvous– Review
3/7/2019- Feed Your Fiction Addiction– Review
3/8/2019- What A Nerd Girl Says– Review
Week Three:
3/11/2019- A Gingerly Review– Review
3/12/2019- Wonder Struck– Review
3/13/2019- Lifestyle Of Me– Review
3/14/2019- Pacific Northwest Bookworm– Review
3/15/2019- Jena Brown Writes– Review
Week Four:
3/18/2019- Life of a Literary Nerd– Review
3/19/2019- Novel Novice– Excerpt
3/20/2019- Here's to Happy Endings– Review
3/21/2019- Ex Libris– Review
3/22/2019- BookHounds YA– Excerpt
Week Five:
3/25/2019- Eli to the nth– Review
3/26/2019- Smada's Book Smack– Review
3/27/2019- Confessions of a YA Reader– Review
3/28/2019- YA Book Nerd– Review
3/29/2019- Falling for YA– Excerpt
*******************
Support us on Patreon for only $1 a month to gain access to monthly exclusive interviews, ARC and signed book giveaways, reviews for books I DIDN'T like and more by following the link here.