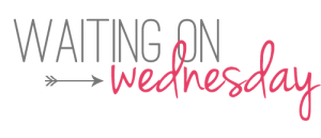 Today's Waiting on Wednesday is the sequel to the deliciously evil and addicting novel that came out last summer, #MurderTrending, #MurderFunding by Gretchen McNeil. Gretchen always writes the best books with a body count and #MurderTrending wasn't a disappointment in the slightest. I'm really excited about #MurderFunding, to see what happens next and to learn a little more about this alternate reality that was created in the first book!
~*~*~*~*~*~*~*~*~*~*~*~
Title: #MurderFunding
Author: Gretchen McNeil – Her Website
Published By: Freeform
Publishing Date: August 6th, 2019
Pages: 336
Genre: Young Adult, Horror? Thriller? Dark Comedy?
Summary:
WELCOME TO WHO WANTS TO BE A PANIAC?, the latest reality TV show on the hunt for the next big-hit serial killer. But don't worry—no one is actually going to murder anyone, as real as the fake gore and pretend murder may appear . . . uh, right?
Seventeen-year-old Becca Martinello is about to find out. When her perfectly normal soccer mom dies in a car crash, a strange girl named Stef appears to let Becca know that her deceased mom was none other than one of Alcatraz 2.0's most popular serial killers—Molly Mauler. Soon, Becca ends up on Who Wants to Be a Painiac? to learn the truth about her mom's connection to Molly Mauler, but things turn sinister when people are murdered IRL. Will Becca uncover dark secrets and make it out of the deadly reality show alive? Or will she get cut?
PreOrder Links:
Amazon / Barnes and Noble / Book Depository / iTunes / Kobo / GooglePlay
Why I'm Waiting:
I've never really been a person who has really liked horror or thriller type of stories but Gretchen changed my mind six years ago the first time I read one of her books (Ten, if you're curious) and I've been hooked on her books and her writing ever since. I think that her books managed to get you spooked, or anxious to see what is going to happen next, but she also always manages to make you laugh at the same time. I think its a special talent to do that and its why I super love her humor. I also love that she always has pop culture references, some of them obvious and some of them a little more obscure and you kind of feel proud that you caught them. I loved #MurderTrending so much, it was such a fun and fast paced novel and I can't wait to see what happens next. I can't wait to see how she builds this world even more. I read an early copy of the first one so I've been waiting even LONGER than normal for the sequel and I just seriously cannot wait.
*******************
Support us on Patreon for only $1 a month to gain access to monthly exclusive interviews, ARC and signed book giveaways, reviews for books I DIDN'T like and more by following the link here.