I am so behind! But here it is, a few weeks late, but still here. A few weeks ago was my favorite event of the year, the Ontario Teen Book Fest. I've been attending this wonderful event since 2013 and have participated in many different capacities, from the official blogger and blog tour organizer to moderator and featured author. This year was no different and I was so excited to come back, organize the blog tour and moderate a super fun panel with fantastic authors!
What I always love the most about OTBF is the personal nature of it. A lot of these book festivals that I won't name tend to be super large and impersonal and you kind of feel like you're rushed and that you truly don't get a chance with the authors. This event is not like that. This event creates this wonderful environment where readers of all ages, bloggers, bookstagrammers, booktubers, librarians, publicists, teachers, and authors all get together to celebrate young adult literature and its community. Coming to the event is meeting up with old friends and getting to meet new friends!
The keynote speakers this year were Isabel Quintero, Suzanne Young and Stephanie Garber and they all truly did such an amazing job. Stephanie compared the acts of a story to the trials and tribulations of becoming a writer. Isabel spoke about the feeling of being both connected and disconnected to your culture and how to put that in your writing. Suzanne too spoke about the difficulties of writing a book and becoming an author, working hard to reach that goal for the grandmother that believed in her. They all shared such wonderful stories and were truly inspirational!
I was lucky enough to moderate a super amazing panel about teens saving the world – fitting, I think, for a speculative fiction writer like myself – with Jessica Brody, Suzanne Young, Jennifer Brody, Jeff Sweat, Cindy Pon and Stephanie Garber. It was SUCH a great panel, being able to talk about world building, what makes a great hero and equally what makes a great villain. I'm friends with most of the authors on my panel so it felt great and comfortable to be up on the big stage with them. I did have a little bit of fangirl moments happening because I've never before met Stephanie Garber and she is AMAZING! It was like having Marissa Meyer on my panel again…I was almost glad she was on the opposite side of the table so I didn't lose it!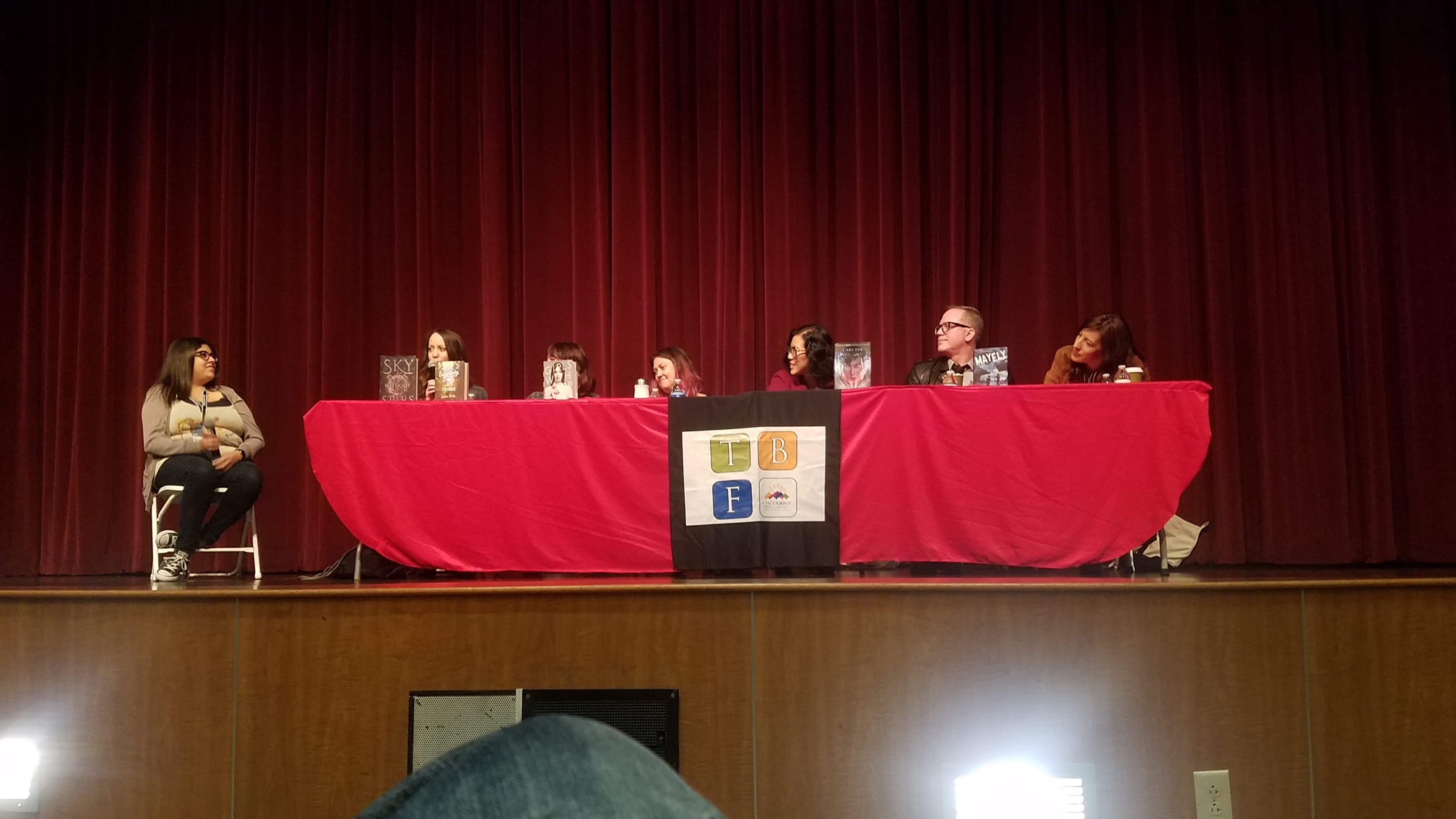 We had our catered lunch from Panera – I worked for Panera for nearly three years so I always joke that the only time I eat it anymore is when I go to OTBF. I sat with Jeff Sweat, a dear friend of mine, and my friend, Nicole, who just recently released her debut novel, A Curse of Thorns! We had such a wonderful conversation about writing and plotting and all those writer things and it was great, so inspirational considering I haven't written for Legacy in WEEKS!
I didn't have to moderate for the second round of panels for the day so I decided to head to a panel about the journey of publishing. It was truly a great panel, really showcasing how each and every author has a different journey and often can go through a ton of rejection and go through different careers before ending up where they are. Even though I've been published, it can feel discouraging, like you're never going to be back on those shelves and I found this panel to be truly informative and inspiring.
Lastly, was the signing! I know so many of my friends and have all their books but I did manage to get some books signed and take pictures with my friends. I also took some pictures with my bookish friends, like Christy, who lives up north, so I don't get to see her nearly enough!
All in all, it was another super great year and I am so happy to be there every year, in whatever capacity that is. I think there's truly something special about the event and it makes me put so much of myself, my blog and my time and hard work into making it the best event that it can be!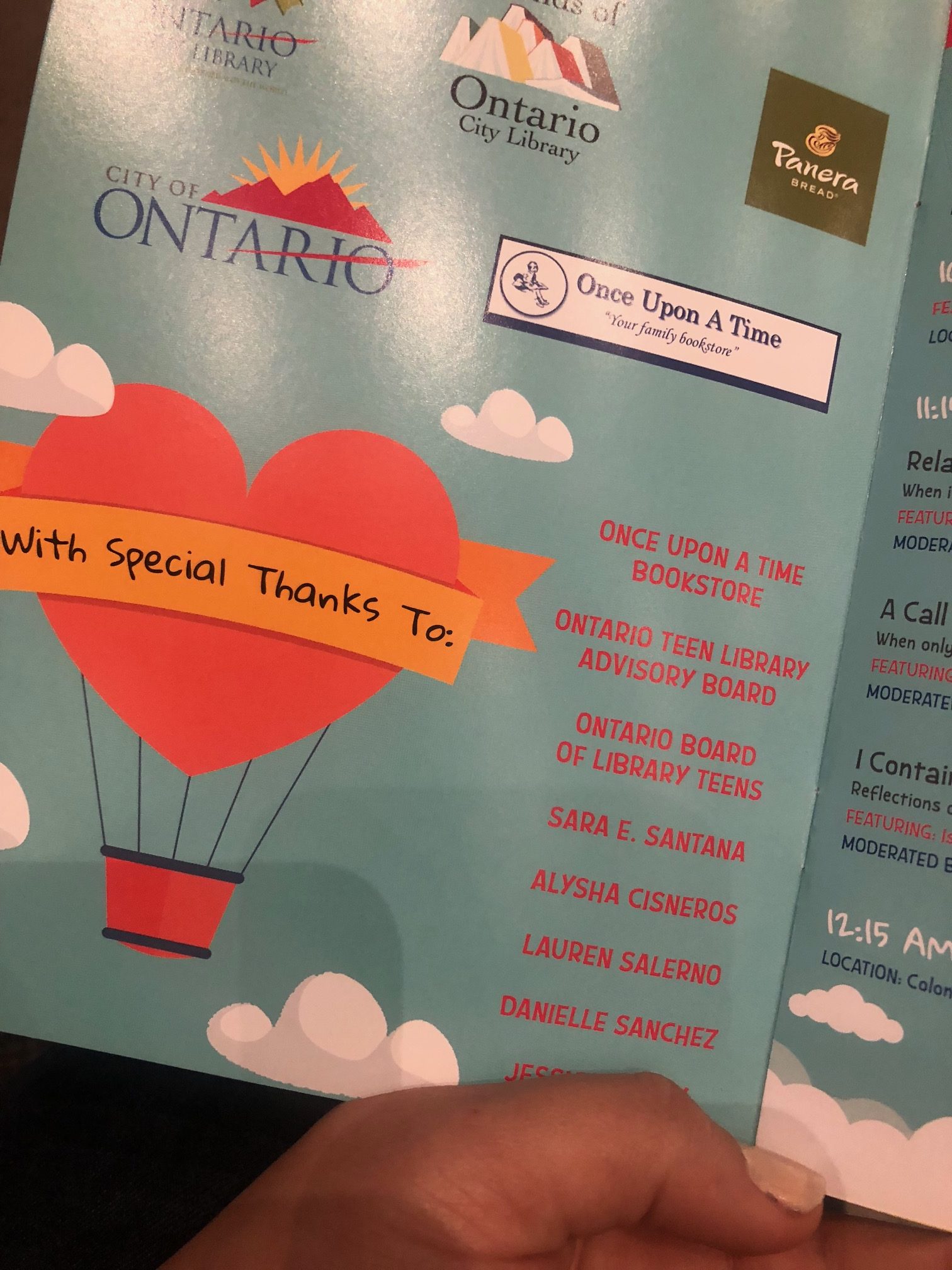 *******************
Support us on Patreon for only $1 a month to gain access to monthly exclusive interviews, ARC and signed book giveaways, reviews for books I DIDN'T like and more by following the link here.