This week's Waiting on Wednesday is the newest in the DC Icons series, the Catwoman novel by Sarah J Maas!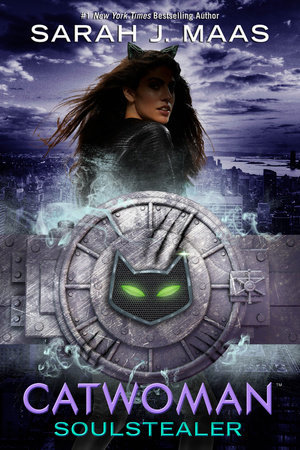 Title: Catwoman – Soulstealer
Author: Sarah J Maas – Website
Published By: Random House for Young Readers
Publishing Date: August 7th, 2018
Pages: 304 pages
Genre: Young Adult, Comic Book
Summary:
When the Bat's away, the Cat will play. It's time to see how many lives this cat really has. . . .
Two years after escaping Gotham City's slums, Selina Kyle returns as the mysterious and wealthy Holly Vanderhees. She quickly discovers that with Batman off on a vital mission, Batwing is left to hold back the tide of notorious criminals. Gotham City is ripe for the taking.
Meanwhile, Luke Fox wants to prove he has what it takes to help people in his role as Batwing. He targets a new thief on the prowl who seems cleverer than most. She has teamed up with Poison Ivy and Harley Quinn, and together they are wreaking havoc. This Catwoman may be Batwing's undoing.
PreOrder Links:
Amazon / Barnes and Noble / Book Depository / iTunes / Kobo / GooglePlay
Why I'm Waiting:
I've made it very clear that I'm not a huge DC fan and honestly, when they first announced that they were doing a DC series in YA, I was skeptical. Then they announced that Leigh Bardugo, Marie Lu and Sarah J Maas were writing them…I was sold. Then I saw the Wonder Woman movie and I was more sold. These are three talented ladies and I know how talented they are in writing. Warbringer (Warbringer) was fantastic and I seriously enjoyed Nightwalker (Batman) as well, so I'm seriously so insanely excited for Catwoman. Sarah J Maas is such a phenomenal author and I'm so ready for some girl power again. This once comes out in less than a week and I'm so ready for it. I preordered the book and got my super cool Catwoman pop socket and I love it. Sarah is going to write a great comic novel.
*******************
Support us on Patreon for only $1 a month to gain access to monthly exclusive interviews, ARC and signed book giveaways, reviews for books I DIDN'T like and more by following the link here.