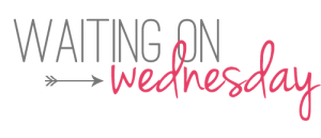 Today's Waiting on Wednesday comes from one of my favorite people literally on the planet – she's kind and funny and hello, I'm SO ready for her second novel to finally be in my hands! Some people might be avoiding apocalypse themed fiction right now but I'm the opposite – I need to read the fiction to give me a break from the reality. Today's Waiting on Wednesday is the sophomore novel of Demetra Brodsky, Last Girls!
~*~*~*~*~*~*~*~*~*~*~*~
Title: Last Girls
Author:  Demetra Brodsky – Her Website
Published By: Tor Teen
Publishing Date: May 5th 2020
Pages: 468
Genre: Young Adult, Thriller? Apocalyptic? Not entirely sure
SUMMARY:
No one knows how the world will end.
On a secret compound in the Washington wilderness, Honey Juniper and her sisters are training to hunt, homestead, and protect their own.
Prepare for every situation.
But when danger strikes from within, putting her sisters at risk, training becomes real life, and only one thing is certain:
Nowhere is safe.
PREORDER LINKS:
Amazon / Barnes and Noble / Book Depository / Apple Books / Kobo / GooglePlay
WHY I'M WAITING:
I adore the heck out of Demetra and I love her writing style so I'm really excited for her second book because its going to be AMAZING. I'm also a sucker for apocalyptic themed stories – maybe I'm a little biased because I wrote one myself but even so. Everything about this book sounds thrilling and amazing and I have a fascination with anything to do with compounds and preparing for the worst and all of that. Again, I wrote it and so I have a serious addiction to see how others write the end of the world. I'm also a huge huge huge sucker for stories about sisters. I have two sisters and we're all really close so I love stories about sisters, good and bad, because that is a seriously fun dynamic to work with. I've been wanting to write a sister story for awhile but just haven't. At the end of the day, I just can't wait for Demetra's second book – I was so insanely proud of her when Dive Smack was published and I'm insanely excited about her second book, which honestly just sounds so thrilling and so exciting and sounds like exactly what I need right now.
*******************