Today's Waiting on Wednesday is the next addition to the Grishaverse, King of Scars, but the one and only, the inimitable Leigh Bardugo. Nikolai is easily my favorite character in the Grisha world and I'm so excited to have a book that is ALL him!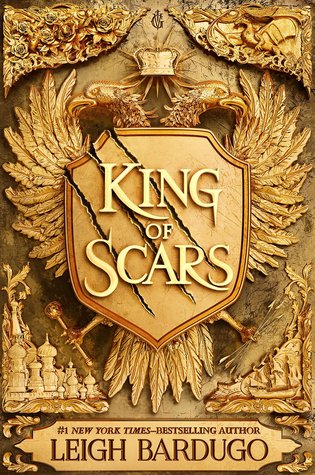 Title: King of Scars
Author: Leigh Bardugo – Website
Published By: Imprint
Publishing Date: January 29th, 2019
Pages: 480 pages
Genre: Young Adult, Fantasy
Summary:
Nikolai Lantsov has always had a gift for the impossible. No one knows what he endured in his country's bloody civil war—and he intends to keep it that way. Now, as enemies gather at his weakened borders, the young king must find a way to refill Ravka's coffers, forge new alliances, and stop a rising threat to the once-great Grisha Army.
Yet with every day a dark magic within him grows stronger, threatening to destroy all he has built. With the help of a young monk and a legendary Grisha Squaller, Nikolai will journey to the places in Ravka where the deepest magic survives to vanquish the terrible legacy inside him. He will risk everything to save his country and himself. But some secrets aren't meant to stay buried—and some wounds aren't meant to heal.
PreOrder Links:
Amazon / Barnes and Noble / Book Depository / iTunes / Kobo / GooglePlay
Why I'm Waiting:
I remember when this book was announced and I feel like it was a million years ago and now, finally, its only a few months away and I'm so ready to have it in my heads already! Nikolai is my favorite in the entire Grishaverse, even more so than Kaz Brekker, and I am so excited to get some stories all about him. He's such a fun and multifaceted character and I know that Leigh is going to give him a wonderful story. It'll be so nice to get back to that world AND Nina is going to be a point of view as well, and after the end of Crooked Kingdom, I have a feeling that her point of view is going to be dark and emotional, after what she's been through. The cover is gorgeous and Leigh has yet to disappoint me with any of the books that she has written so far and I've read them all!
*******************
Support us on Patreon for only $1 a month to gain access to monthly exclusive interviews, ARC and signed book giveaways, reviews for books I DIDN'T like and more by following the link here.