Hello! I'll be here every day this week, posting reviews, event recaps, and exclusive interviews with amazing YA authors. I'm also promoting the EPIC giveaway I have going on, which has over 20 signed books up for grabs! Today is the second day of celebrating and the first interview with YA fantasy author, Cinda Williams Chima!
ABOUT CINDA WILLIAMS CHIMA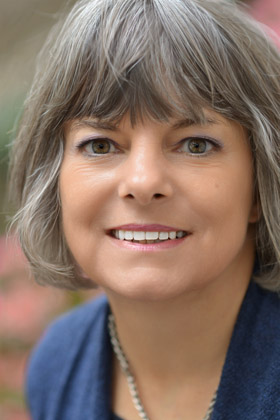 New York Times and USA Today bestselling author Cinda Williams Chima grew up with talking animals and kick-butt Barbies. She began writing poetry and stories in third grade and novels in junior high school. These days she writes fantasy fiction for teens of all ages. Her Heir Chronicles contemporary fantasy series includes The Warrior Heir (2006), The Wizard Heir (2007), The Dragon Heir (2008), The Enchanter Heir (2013) and The Sorcerer Heir (2014). Chima's high fantasy Seven Realms series launched with The Demon King (2009), followed by The Exiled Queen (September, 2010) The Gray Wolf Throne (2011) and The Crimson Crown (2012). Both series have been New York Times bestsellers. Chima's Shattered Realms high fantasy series is forthcoming from HarperCollins. The first novel, Flamecaster, is scheduled for Spring, 2016. Chima's books have received starred reviews in Kirkus and VOYA, among others. They have been named Booksense and Indie Next picks, an International Reading Association Young Adult Choice, a New York Public Library Book for the Teen Age, to the Kirkus Best YA list, and the VOYA Editors' Choice, Best Science Fiction, Fantasy and Horror, and Perfect Tens lists. Her books also appear on numerous state awards lists and won the Buckeye Teen Book Award in 2011. Chima was a recipient of the 2008 Lit Award for Fiction from the Cleveland Lit and was named a Cleveland Magazine Interesting Person 2009. She lives in Ohio with her family, and is always working on her next novel.
You Can Find  Her At:
Website | Twitter | Instagram | Goodreads
HER BOOK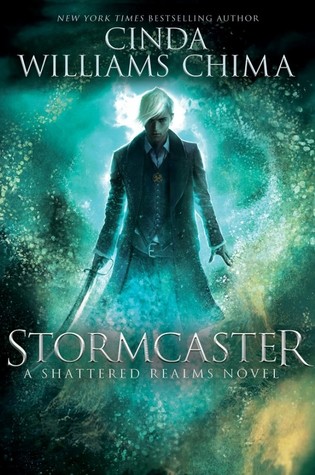 The empress in the east—the unspeakably cruel ruler whose power grew in Flamecaster and Shadowcaster—tightens her grip in this chilling third installment in the series.
Vagabond seafarer Evan Strangward can move the ocean and the wind, but his magical abilities seem paltry in comparison to Empress Celestine's. As Celestine's bloodsworn armies grow, Evan travels to the Fells to warn the queendom of her imminent invasion. If he can't convince the Gray Wolf queen to take a stand, he knows that the Seven Realms will fall. Among the dead will be the one person Evan can't stand to lose.
Meanwhile, the queen's formidable daughter, Princess Alyssa ana'Raisa, is already a prisoner aboard the empress's ship. Lyss may be the last remaining hope of bringing down the empress from within her own tightly controlled territory.
Multiple intricately interwoven storylines converge in this gripping novel about a brave, coordinated effort to undermine a horrific tyrant.
You Can Find Her Book At:
Amazon / Barnes and Noble / iBooks / Book Depository / Goodreads
THE INTERVIEW:
Nerd Girl: You have written a lot of fantasy, two series taking place in the same universe, but years apart and a series involving fantasy in our own world. What are some of the difficulties in world building and what strategies do you use to keep track of it all?
Cinda: My Heir Chronicles series is set in Ohio, and it took quite a while to build that! Seriously, there's a misconception that only fantasy fiction involves world-building. All fiction (and some non-fiction) requires us to put the reader in a place they've never been, whether I'm putting New Yorkers in Ohio or midwesterners in the Seven Realms. The biggest challenge, I believe, is deciding what details will immerse the reader in the world most efficiently. Nobody wants to know everything I know about the Seven Realms. There's nothing I like better than to receive an email from a reader who says, "I finished your book three days ago, but I still haven't left the Seven Realms."
Nerd Girl: What are some authors, fantasy or otherwise, that have had any influence on you, whether in your own stories or in the way you write them?
Cinda: I have been influenced by so many authors. We all stand on the shoulders of those who came before. Early influences include JRR Tolkien, of course; Mary Stewart, David Eddings, Mercedes Lackey, Tamora Pierce. Specifically for Seven Realms, George RR Martin. I was reading his Game of Thrones series back in the 90s and I thought, I want to do that! Meaning creating characters so real they leap from the page. I'm still learning from other writers, every single day.
Nerd Girl: Did you always intend to write the Shattered Realms series as a spin off of the Seven Realms series or did the idea for it come later, after you were finished with the first series?
Cinda: Ironically, I wrote some of the stories (plot lines, anyway) in The Shattered Realms before I wrote the Seven Realms. I had begun writing this mammoth high fantasy series for adults (George RR Martin, remember?) and Han and Raisa were adults in those stories, that focused on their son Adrian, the healer-turned-assassin. I left that project when the Heir Chronicles sold. When I came back to it, I wanted to write high fantasy for teens, but didn't want to grapple with revising the stories I already had. So I took Han and Raisa back to their teens, and the result was The Seven Realms.
Nerd Girl: I know you have children yourself; are they ever an influence on your young characters or do you ever go to them to see how a teenager would react to a certain situation?
Cinda: I have two sons who were 13 and 16 when I began to write for teens, and they were huge influences. We all three enjoyed reading fantasy, and their experiences in middle school and high school took me back to those days. They are no longer teenagers, but they still serve as beta readers for me.
Nerd Girl: Are you working on anything new at the moment? Can you tell us anything about it?
Cinda: I'm waiting on line edits on Deathcaster, the final book in the Shattered Realms series. I have been wrestling with several new ideas, but not ready to share them at the moment.
Nerd Girl: Did you intend to write YA  literature or did you fall into it?
Cinda: If not for my sons, I probably wouldn't have thought of it. YA lit has really come into its own since I was a teen. I found that out by reading with them. So, yes, the Heir Chronicles in particular I wrote for teens.
Nerd Girl: What do you think are some of the best parts of YA literature and the YA community?
Cinda: One of the great things about teen readers is that they read more eclectically than adults. They're more willing to try different genres, to experiment. The other thing I love about writing for teens is that, at that age, books change lives. Most of us in the YA writing community are mission-driven. We're not on a mission to deliver a sermon or send a message or show off. We are sharing our love of story. Every time a teen has a great experience with a book, it helps all of us.
Nerd Girl: What is the best writing advice that you received that you can pass along?
Cinda: If you want to be a writer, start now. As Anne LaMott says, if you want to get to Wimbledon, you'd better spend time on the court. There is never going to be a perfect time to begin. I began writing in third grade and never really stopped.
Nerd Girl: Who are your fictional crushes?
Cinda: Kaz Brekker from Six of Crows, which is Leigh Bardugo's fault. Sean Kendrick from Maggie Stiefvater's The Scorpio Races. The assassin and the prince from Mary Pearson's Kiss of Deception series. All flawed, all totally enthralling.
THE GIVEAWAY
There are many prize packs up for grabs, with one that includes a signed copy of Cinda's Flamecaster novel, and some swag as well! The giveaway runs until June 4th and is open internationally!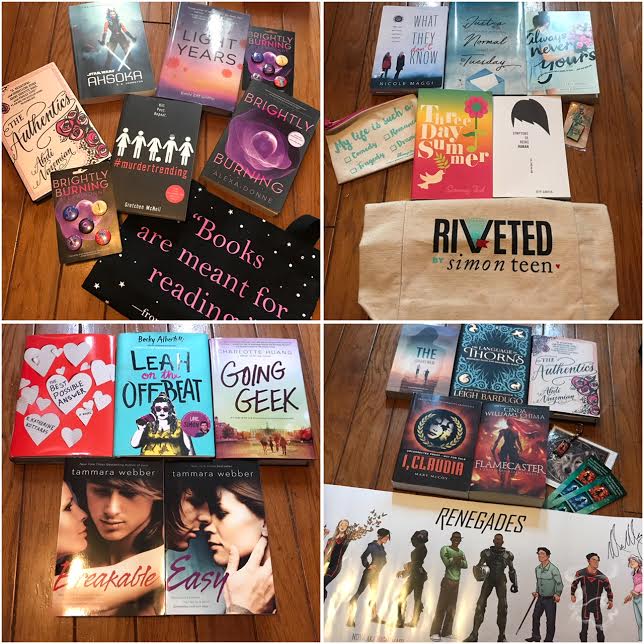 *********************
Support us on Patreon for only $1 a month to gain access to monthly exclusive interviews, ARC and signed book giveaways, reviews for books I DIDN'T like and more by following the link here.