We are continuing the blog celebration this week with an interview with a wonderful author and a dear friend, Mary McCoy. We first met years ago when she hosted a teen book fest at the Los Angeles library and stayed friends ever since. I'm so pleased to be hosting her on the blog, especially since we have an ARC of her newest novel, I, Claudia (expected October 2018) up for grabs in the giveaway!
ABOUT MARY MCCOY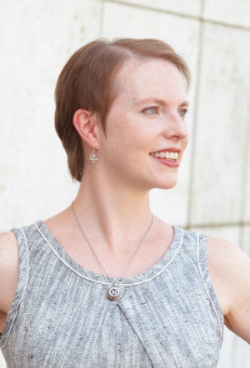 Mary McCoy is a writer and a librarian at the Los Angeles Public Library. She has also been a contributor to On Bunker Hill and the 1947project, where she wrote stories about Los Angeles's notorious past. She grew up in western Pennsylvania and studied at Rhodes College and the University of Wisconsin.  She is the author of Camp So-and-So and Dead to Me and, in her spare time, writes dinosaur poetry.
Mary now lives in Los Angeles with her husband and son.
You Can Find  Her At:
Website | Twitter | Instagram | Goodreads
HER BOOK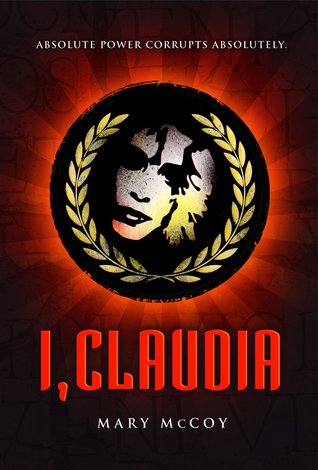 Disaffected amateur historian Claudia McCarthy never expected to be in charge of Imperial Day Academy, but by accident, design, or scheme, she is pulled into the tumultuous and high-profile world of the Senate and Honor Council. Suddenly, Claudia is wielding power over her fellow students that she never expected to have and isn't sure she wants.
Claudia vows to use her power to help the school. But there are forces aligned against her: shocking scandals, tyrants waiting in the wings, and political dilemmas with no easy answers. As Claudia struggles to be a force for good in the universe, she wrestles with the question: does power inevitably corrupt?
You Can Find Her Book At:
Amazon / Barnes and Noble / iBooks / Book Depository / Goodreads
THE INTERVIEW:
Nerd Girl: We met through a teen book fest at the Los Angeles Library; has your experience as a librarian over the years had an impact on your books; what you chose to write, how you wrote it, etc?
Mary: Can you believe that was six years ago? Awwww…. and look at us now.
I've always written books about whatever I'm obsessed with at the time, and librarianship is a very good career for people who are prone to periodic and mercurial obsessions. My first book, Dead To Me, was set in 1940s LA, and I was working in the Los Angeles Public Library's History Department at the time. I remember tracking down a streetcar map from 1947 to make sure my main character's public transit routes were historically accurate and thinking, "Geez, nobody is going to care about this but me. BUT IT HAS TO BE RIGHT."
Nerd Girl: Tell us about Camp So-And-So, where did the inspiration for that come from? Why was it this book that you needed to write?
Mary: When I wrote Camp So-and-So, I was really interested in exploring genre. The book is basically five stories in one: one is a Meatballs-esque camp rivalry story, one is a summer camp horror story, there's a hero's quest, a romance, and a tale of wilderness survival. I wanted to write the kind of book that would get a map in the front of it, the kind of big rollicking adventure story I loved when I was growing up. However, in those books, the characters were usually white and straight and middle class or rich, maybe there was one token girl, and if there was, she never got the story's big heroic moments. I decided I was going to have 25 female characters from diverse backgrounds, that the book's heroes would be two African American girls, and that the central love story would be a queer one.
Nerd Girl: Are there any books that you've read that have had an influence on your books, whether the story itself or how you wrote them?
Mary: I love edgy, contemporary YA literature like Alison Umminger's American Girls and Brandy Colbert's Pointe, as well as unusual, experimental books like Martha Brockenbrough's The Game of Love & Death, books that push the boundaries of what YA is and what you're "allowed" to do in it.
Nerd Girl: Has there ever been a moment when you've met someone and had a fangirl moment?
Mary: Elizabeth Wein came to my library once, and upon meeting her, I asked if I could give her a hug. She was nice enough not to be visibly weirded out.
Nerd Girl: Are you working on anything new at the moment? Can you tell us anything about it?
Mary: My next book, I, CLAUDIA, comes out in October from Carolrhoda Lab. It's about a girl who gets pulled into the tumultuous and corrupt world of her school's Senate and Honor Council. It doesn't take long for the political power she's wielding to change who she is. It's very much about NOW, and some questions that I struggle with like, is it possible to change a broken system when you're part of it? Does political power always corrupt?
Nerd Girl: What do you think are some of the best parts of YA literature and the YA community?
Mary: I love that the YA community takes the time to be aware of and considerate of its audience. We're not writing books in total isolation. We're thinking about who we're writing for and what that means, what a tremendous honor and responsibility that is.
Nerd Girl: What is the best writing advice that you received that you can pass along?
Mary: Unsexy, incremental, sloggy progress beats "feeling inspired" every time. I read an interview with David Byrne from Talking Heads where he said that songwriting is like waiting for a bus. Inspiration comes, but you're not going to catch it if you didn't show up at the bus stop.
Nerd Girl: Who are your fictional crushes? 
Mary: I love characters with feral cat tendencies like Bernadette Fox from Where'd You Go, Bernadette?, Lila from My Brilliant Friend, and Sasha Blake, she of the yes/no smile, and Rhea, of the green hair and freckles, from Jennifer Egan's Visit from the Goon Squad
THE GIVEAWAY
There are many prize packs up for grabs, with one that includes an early copy of Mary's book! The giveaway runs until June 4th and is open internationally!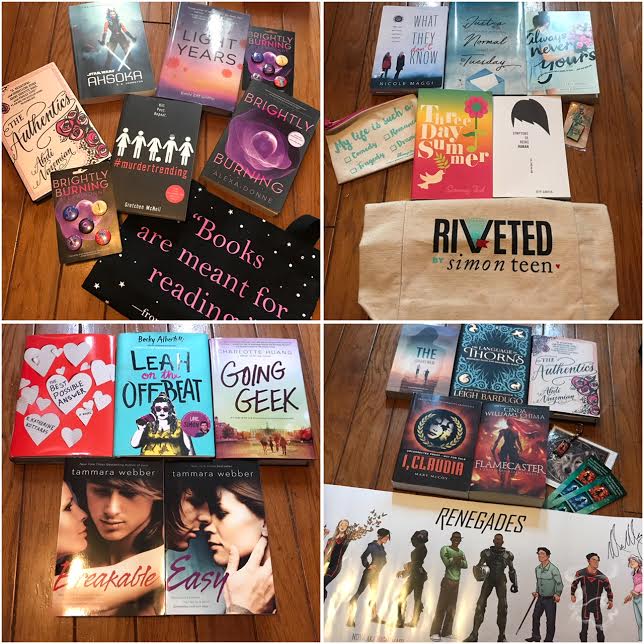 *********************
Support us on Patreon for only $1 a month to gain access to monthly exclusive interviews, ARC and signed book giveaways, reviews for books I DIDN'T like and more by following the link here.