I am so insanely excited to have Gretchen as a guest on the blog today. She was one of the first author friends that I made over five years ago and her most recent novel, which releases this August, #murdertrending, is absolutely fantastic. Even better news, there's a signed ARC up for grabs in the giveaway so let's get started!
ABOUT GRETCHEN MCNEIL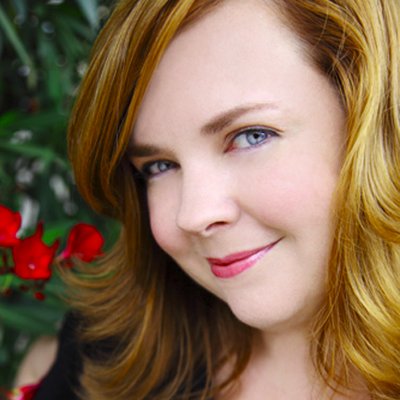 Gretchen McNeil is the author of the YA horror/suspense novels POSSESS, 3:59, RELIC, GET EVEN, GET DIRTY, and TEN (a YALSA Top Ten Quick Pick for Reluctant Young Adult Readers, a Romantic Times Top Pick, and a Booklist Top Ten Horror Fiction for Youth) all with Balzer + Bray for HarperCollins. Gretchen's first YA contemporary I'M NOT YOUR MANIC PIXIE DREAM GIRL, also with Balzer + Bray, hit shelves in 2016, and her next novel will be the horror-comedy #MURDERTRENDING for Disney/Freeform in 2018.
Gretchen's novels have been published internationally in Chinese, Spanish, Turkish, and Czech. The film adaptation of TEN starring China Anne McClain (Descendants 2, Black Lightning), Rome Flynn (The Bold and the Beautiful), and Callan McAuliffe (Flipped, I Am Number Four), directed by Chris Robert for Rain Maker Films, premieres on Lifetime on September 16, 2017.
You Can Find  Her At:
Website | Twitter | Instagram | Goodreads
HER BOOK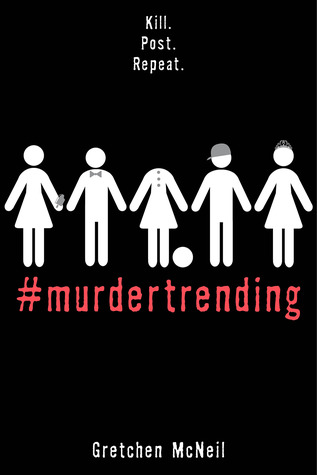 WELCOME TO THE NEAR FUTURE, where good and honest 8/18 citizens can enjoy watching the executions of society's most infamous convicted felons, streaming live on The Postman app from the suburbanized prison island Alcatraz 2.0.
When eighteen-year-old Dee Guerrera wakes up in a haze, lying on the ground of a dimly lit warehouse, she realizes she's about to be the next victim of the app. Knowing hardened criminals are getting a taste of their own medicine in this place is one thing, but Dee refuses to roll over and die for a heinous crime she didn't commit. Can Dee and her newly formed posse, the Death Row Breakfast Club, prove she's innocent before she ends up wrongfully murdered for the world to see? Or will The Postman's cast of executioners kill them off one by one?
You Can PreOrder Her Book At:
Amazon / Barnes and Noble / iBooks / Book Depository / Goodreads
THE INTERVIEW:
Nerd Girl: I'm currently about a third of the way into #MurderTrending and I'm seriously fascinated by it. Part of me feels like this is so beyond reality but some of it feels like it could definitely happen. I know you wrote the novel prior to the 2016 election. How did the election and the events thereafter effect how you look at this story?
Gretchen:
I sold #MurderTrending on proposal (i.e., on a concept, without having written the manuscript) on October 31, 2016 – just one week before the election – and had to deliver the first draft on 
February 1st
.  That meant writing through the pain which resulted in a lot of politics making their way into the book.  While the basic concepts of the book remained the same from proposal to finished novel, I added a political layer, where an unnamed reality television star gets elected president and sells the criminal justice system to a reality television producer.  Writing this book became my therapy.
Nerd Girl: This story incorporates both the point of view of Dee herself and also the use of social media – Twitter and message boards and such. What were some of the difficulties – or benefits – of writing it like this?
Gretchen: The hardest part of the social media posts were all the screen names!  Holy crap, that took a lot of work.  I wanted them to be inclusive, but I also snuck in a lot of inside jokes.  There's a Klingon name in there, for instance, as well as a reference to at least one of my favorite television shows.  At some point, when I was hammering out all the names, I'd just look around my office (which is packed with books and our board game collection) looking for inspiration.  For example, there's a reference to the old 1970s Telly Savalas show Kojak because we are the "proud" owners of the vintage Kojak board game.  (Jealous?)
Nerd Girl: What do you think is the secret to writing the perfect murder/kill scene?
Gretchen: Oooo, that's tough.  #MurderTrending is different because the whole thing is drenched in satirical campiness, so the horror comes more from the casual, over-the-topness of the kills.  In general, evoking horror is entirely about the tone and mood of the scene.  Gore can be terrifying or clinical, comical or disturbing – it all depends on the author's approach.
Nerd Girl: Are you working on anything new at the moment? Can you tell us anything about it?
Gretchen: Technically, we haven't announced it yet but since I just turned in the first round of revisions and I've already seen a cover…YOLO!  It's the sequel to #MurderTrending, called #MurderFunding, which will be out in August 2019.
Nerd Girl: Did you intend to write YA  literature or did you fall into it?ter
Gretchen: I totally fell into it.  My first foray into novel writing was an adult romantic comedy that was neither romantic nor funny, and when I tried to get an agent with it, I was told by several rejecting agents that my voice sounded "too YA."  Now, I was a woman in my mid-30s at the time and when I was a teen there was no such thing as a YA section.  We had Babysitter's Club, Sweet Valley High, and the novels of Lois Duncan and early Christopher Pike.  That was pretty much it.  So, curious, I went to the local bookstore and picked out two YA novels to educate myself, learning quite quickly that I indeed have the voice of a sixteen-year-old.  My next novel was a YA and the rest is history.
Nerd Girl: What is your advice for authors that might enter the YA scene without automatic commercial success?
Gretchen: First, you're not alone.  Most YA authors aren't instant successes.  We don't make the NYT list.  We don't get sent on huge multi-city tours.  We're not household names.  I mean, #MurderTrending is my eight traditionally published YA novel and there are still plenty of people who have no idea who the heck I am.  That's just life on the midlist.  But the key here is that I'm publishing my EIGHTH novel.  You can still have longevity in publishing even without blockbuster success.
Nerd Girl: What do you think are some of the best parts of YA literature and the YA community?
Gretchen: Over and over again at events, YA authors are asked the question.  And over and over again, we all give pretty much the same answer.  The best part of YA is the supportive community of fellow YA authors.  I'm lucky to live in Los Angeles where we have a huge group of YA authors, and you see turnout among our peers at authors signings.  I've met so many AMAZING friends through our shared bond of being a part of this community, people I would not have met any other way.  It's truly a blessing.
Nerd Girl: What is the best writing advice that you received that you can pass along?
Gretchen: Keep your eyes on your own paper.  What do I mean by that?  It's so easy to get caught up on what other authors are getting (see my answer to Question #6 above…) or the magical lives other authors are posting about on social media.  You can't control that.  You can't control what your publisher does or does not do in relation to promoting your book.  You can't control what books strike a chord with fans.  You can't control TV options or foreign rights deals.  All you can control is your writing.  So write the next book, stop complaining about what is out of your control, and keep moving forward in a positive way.
Nerd Girl: Who are your fictional crushes? 
Gretchen: First and foremost, Gilbert Blythe from Anne of Green Gables.  Cute, smart, quick-witted, and he loves Anne for her brain?  That boy is, and always will be, my dream.  Secondly, and I know this isn't exactly a popular Marvel CU choice, but there is something about the Winter Soldier that just….yeah.  Meow.
GIVEAWAY:
There are many prize packs up for grabs, with one that includes a signed ARC of #MurderTrending! The giveaway runs until June 4th and is open internationally!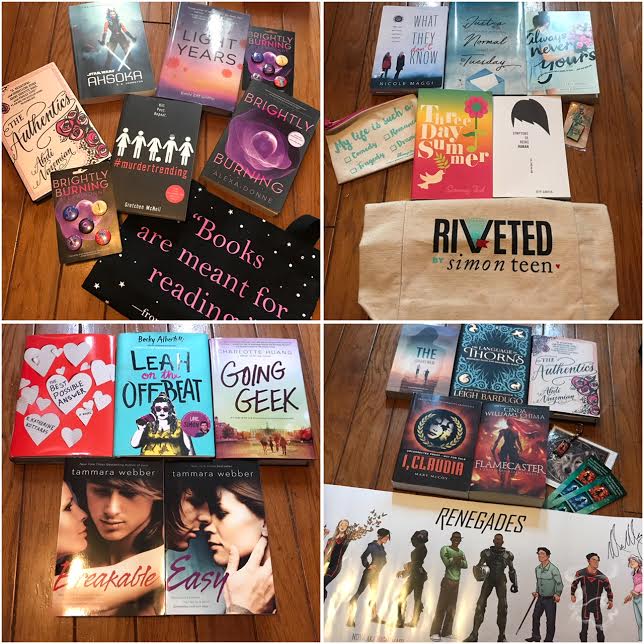 *********************
Support us on Patreon for only $1 a month to gain access to monthly exclusive interviews, ARC and signed book giveaways, reviews for books I DIDN'T like and more by following the link here.