An author that I've supported longer than this blog has even existed is the new guest today in the blog birthday celebration. I discovered her Between the Lines series and fell madly in love with it and she was one of the first older YA/new adult authors that I fell in love with. She's been a friend for so long and I'm so excited to have her so let's jump in with the amazing Tammara Webber!
ABOUT Tammara webber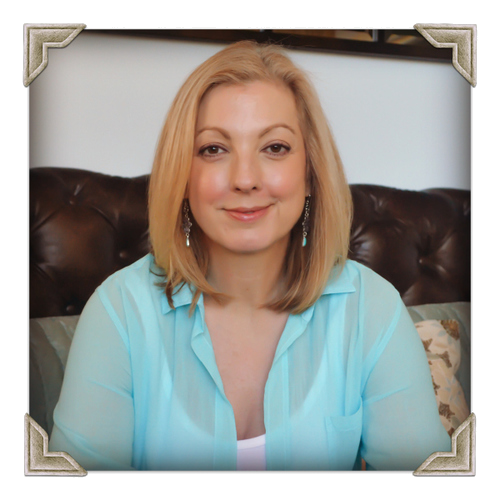 In her own words: "I'm a New York Times and international bestselling author of contemporary romantic fiction. My novels have been translated into twenty-five languages around the world. Gen-Xer. Feminist. Hopeful romantic. Fueled by coffee, a supportive spouse, and a never-ending feeling that I've forgotten to do something."
You Can Find  Her At:
Website | Twitter | Instagram | Goodreads
HER BOOK
I'm profiling Easy, even though its an older book, because it is truly fantastic and its also the first in the series and I think it might be my favorite of all of her books…besides Between the Lines, which will always have a special place in my heart.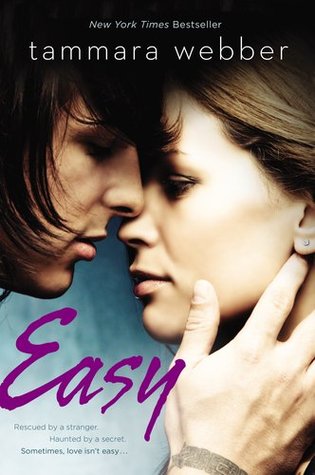 Rescued by a stranger.
Haunted by a secret.
Sometimes, love isn't easy…
He watched her, but never knew her. Until thanks to a chance encounter, he became her savior…
The attraction between them was undeniable. Yet the past he'd worked so hard to overcome, and the future she'd put so much faith in, threatened to tear them apart.
Only together could they fight the pain and guilt, face the truth – and find the unexpected power of love.
A groundbreaking novel in the New Adult genre, Easy faces one girl's struggle to regain the trust she's lost, find the inner strength to fight back against an attacker, and accept the peace she finds in the arms of a secretive boy.
You Can Find Her Book At:
Amazon / Barnes and Noble / iBooks / Book Depository / Goodreads
THE INTERVIEW:
Nerd Girl: The Contours of the Heart series involves a lot of very serious issues. Do you feel a sort of responsibility or pressure when you write these books or do you just try to tell the best story you can?
Tammara: Both. My first series focused on new adults clashing with parents over career and life choices, unexpected pregnancy, alcoholism, and loss of faith. Writing these helped me tackle issues in my second series like sexual assault, misplaced guilt after the death of a loved one, domestic abuse, and resisting racism within one's family.
Nerd Girl: I first discovered you through the Between the Lines series, which follows teens on a big movie set. What kind of research did you have to do, if any, to write about young celebrities on set of a movie?
Tammara: When I began writing BTL, my eldest son was a junior at NYU/Tisch with intentions of heading to LA after graduation. I did extensive research of celebrity interviews and fan sites, and directed additional questions to him and his contacts.
Nerd Girl: What made you choose to go the self-publishing route over traditional publishing? Was this a conscious choice? What advice do you have for those considering that route?
Tammara: For me, that choice came down to not being able to find an agent + advancing age. Literary agents receive hundred of queries per week and take on very few new authors per year. I began writing Between the Lines in 2009, though it wasn't the first manuscript I completed. I attended a workshop of local writers who critiqued each other's work – and depressingly, dozens of them were extraordinarily good writers who'd never been able to land an agent. Some of them had been pursuing publication for decades.
Amanda Hocking's USA Today interview in early 2011 presented digital self-publishing as a viable path to publication. After some internal struggle with my lifelong preconceptions against "vanity publishing," I decided to self-publish the two BTL novels I'd written just to get them off my plate, and then write something else and query that. To my utter shock, BTL took off, without an agent or a publisher. It was a perfect storm of opportunity (I had two completed manuscripts) and luck (2010-11 was the perfect time to enter the market as an indie author).
My advice to aspiring authors would still be to attempt agented publication, especially in certain genres (like Young Adult or literary fiction), but be prepared to self-publish. Get an editor, a cover designer, and a formatter lined up. Interact with reviewers. Come up with a marketing plan. Though the bias against self-publishing has decreased massively, millions more are doing it now. It's a more highly-populated publishing landscape out there than it's ever been, and that's both the good and bad news.
Nerd Girl: What do you think is the secret to writing a great, steamy but not cheesy love or romance scene?
Tammara: First, the author must be comfortable with what they're writing. If you're squirmy about explicitness of the scene, it will read awkwardly. An easy way to judge: write at the steam level you're comfortable reading. If you would skim over it as a reader, pull it back. If you'd be bored as a reader, amp it up. Also, you need to love your characters. It's critical for you to believe in their story and how they feel about each other.
Nerd Girl: Are you working on anything new at the moment? Can you tell us anything about it?
Tammara: Yes. It's not YA or NA – that's all I can say for now. :)
Nerd Girl: Did you intend to write new adult literature or did you fall into it? Were you aware of the term new adult when you were first writing?
Tammara: There was no New Adult category until 2013; I'd published five books by the time it was an option. At that time, I had two choices: YA Romance or Contemporary Romance. I took a chance that my major demographic for college-aged romance would be adults who liked to read YA, and I was right. So the BTL series (2011) and Easy (2012) were published as Young Adult, and moved to New Adult once it existed.
A short history of New Adult: In late 2009, St. Martin's Press held a contest calling for manuscripts with college-aged protagonists, coining the term New Adult. But the idea went nowhere after that – ultimately SMP didn't even publish the manuscript that won the contest. Big Publishing was convinced there was no audience for college-aged protagonists, and they didn't change their minds until self-publishing demonstrated that there was an audience for it.
When I began writing BTL, my two oldest kids, 17 and 19, were in college and I worked as an undergrad advisor on a large state university campus. I had an ideal observational perspective of the challenges people endured as they struggled to adult for the first time in their lives. As a voracious romance reader, I wondered why romantic protagonists stopped at age 18 (YA Romance) and didn't pick up again until 26 or above (contemporary romance).
Frankly, I was just spectacularly uninformed that I couldn't do the thing I did! I got very lucky that self-publishing began to boom just as I was becoming discouraged querying agents.
Nerd Girl: You have had the awesome success with your books being self published. What has been the benefits or flaws of being self published?
Tammara: I'm a hybrid author, self-published and traditionally published. My work has been translated into 25 languages – and all of those publishers are traditional. When your book is published traditionally, you may or may not be consulted on cover, description, marketing plans, PR. You will not be consulted on price. Your job is to write the best book you can, meet your deadlines, and follow the marketing plan for your book as designed by someone else.
As an indie author, you have complete power over all of these thing – and you are fully responsible for the failure or success of your book because you are the author and the publisher. Know where your strengths lie. If you can't self-start and complete every aspect of a writing/ publishing project no matter what else is going on in your life, it might be more challenging to self-publish.
Nerd Girl: What is the best writing advice that you received that you can pass along?
Tammara: Write what you want to read.
Nerd Girl: Who are your fictional crushes?
Tammara: Darcy. Always Darcy.
GIVEAWAY:
There are many prize packs up for grabs, with one that includes not only a signed copy of Easy but also it's sequel, Breakable! The giveaway runs until June 4th and is open internationally!
*********************
*********************
Support us on Patreon for only $1 a month to gain access to monthly exclusive interviews, ARC and signed book giveaways, reviews for books I DIDN'T like and more by following the link here.