It is time yet again for another fantastic interview with another fantastic author. I've had the chance to hang out with Jeff Garvin at the Ontario Teen Book Fest two years in a row now AND we actually ended up sitting next to each the first time that I saw Hamilton. He's a wonderful person and a great author and I'm super stoked to have him on the blog, and insanely grateful that he donated a signed copy of his book for the giveaway!
ABOUT JEFF GARVIN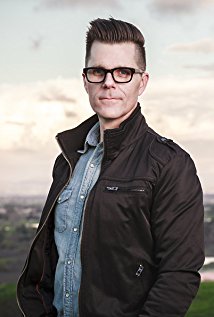 Jeff Garvin is an author, musician, and actor. His debut novel, Symptoms of Being Human, is an ALA Best Fiction for Young Adults Selection, a Lambda Literary Award Finalist, and garnered starred reviews from Booklist and Publishers Weekly. Before becoming a novelist, Jeff acted on TV and toured as the lead singer of a rock band. He has a BFA in Film from Chapman University and lives in Southern California.
You Can Find  Him At:
Website | Twitter | Instagram | Goodreads
HIS BOOK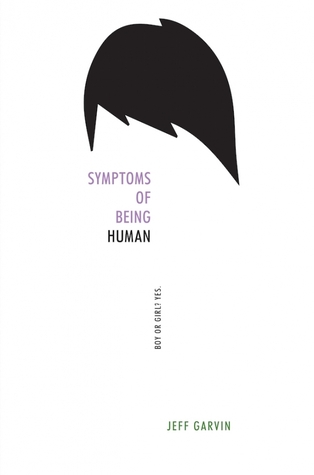 Riley Cavanaugh is many things: Punk rock. Snarky. Rebellious. And gender fluid. Some days Riley identifies as a boy, and others as a girl. The thing is…Riley isn't exactly out yet. And between starting a new school and having a congressman father running for reelection in uber-conservative Orange County, the pressure—media and otherwise—is building up in Riley's so-called "normal" life.
On the advice of a therapist, Riley starts an anonymous blog to vent those pent-up feelings and tell the truth of what it's REALLY like to be a gender fluid teenager. But just as Riley's starting to settle in at school—even developing feelings for a mysterious outcast—the blog goes viral, and an unnamed commenter discovers Riley's real identity, threatening exposure. Riley must make a choice: walk away from what the blog has created—a lifeline, new friends, a cause to believe in—or stand up, come out, and risk everything.
You Can Find His Book At:
Amazon / Barnes and Noble / iBooks / Book Depository / Goodreads
THE INTERVIEW:
Nerd Girl: Music obviously has a huge influence on your life. Does this influence cross over into your writing or the stories themselves?
Jeff: Absolutely. I try to imagine what bands or songs my characters would love—it gives me a way to describe their emotional life in comparison to my own. I rarely write to music—the lyrics tend to distract the word-oriented part of my brain—but I think about my stories as I'm driving or working out, which I frequently do with music on.
Being a songwriter definitely primed the pump for writing fiction. Working within the restrictive meter and rhyme scheme required by pop song lyrics helped me develop a strong, accessible vocabulary and an ear for rhythm brevity.
Nerd Girl: When you were writing Symptoms of Being Human, did you feel any sort of pressure or responsibility to "get it right"? Did knowing that teens like Riley could potentially read it have any influence on how you were writing it?
Jeff: I felt a responsibility to make Riley's experience as authentic as I could. I didn't really think about how it would affect readers outside of the goal of any story, which is to move them emotionally and make them think. I was honestly surprised by the response. It has definitely affected what and how I write now. I don't know if that's a good thing or a bad thing.
Nerd Girl: Were there any books that had any influence on your book?
Jeff: I think artists are like balls of tape, helplessly picking up things in their environment. So, yes, I'm sure there were. I definitely had Catcher in the Rye on my mind while writing it.
Nerd Girl: Was there any research that you did or did you interview anyone who is gender fluid when you were writing Symptoms of Being Human?
Jeff: I did a ton of research, most of it to medicate my anxiety about getting something wrong, or in the name of righteous procrastination; but I did learn a lot. Mostly I read original posts by nonbinary bloggers and watched YouTube testimonies. I read a few academic papers. I also spoke with trans and nonbinary friends to get a sense of whether I had it "right." Of course, there is no singular trans or nb experience—so mostly, I trusted my gut. I did get help on specific language around pronouns and terms like "birth-assigned sex."
Nerd Girl: Are you working on anything new at the moment? Can you tell us anything about it?
Jeff: Yes, I am revising another contemporary YA novel. I can't share details yet!
Nerd Girl: Did you intend to write YA literature or did you fall into it?
Jeff: The books I love most are the books I read as a teen—whether or not they were considered "YA"—so I am definitely drawn to create for that audience, or maybe just for my teenaged self.
Nerd Girl: What do you think are some of the best parts of YA literature and the YA community?
Jeff: YA readers tend to be open-minded, compassionate, and curious. In other words, my favorite kind of people. The teen librarians I've met are equally impressive human beings because they work to create inspiring, challenging places for those readers. YA Authors are a raucous bunch who are fun to hang out with. The whole YA world is a pretty spectacular social environment for someone like me. I'm grateful to be a part of it.
Nerd Girl: What is the best writing advice that you received that you can pass along?
Jeff: FINISH WHAT YOU WRITE. You can fix bad writing, but you can't edit a blank page.
THE GIVEAWAY:
There are many prize packs up for grabs, with one that includes a signed copy of Symptoms of Being Human! The giveaway runs until June 4th and is open internationally!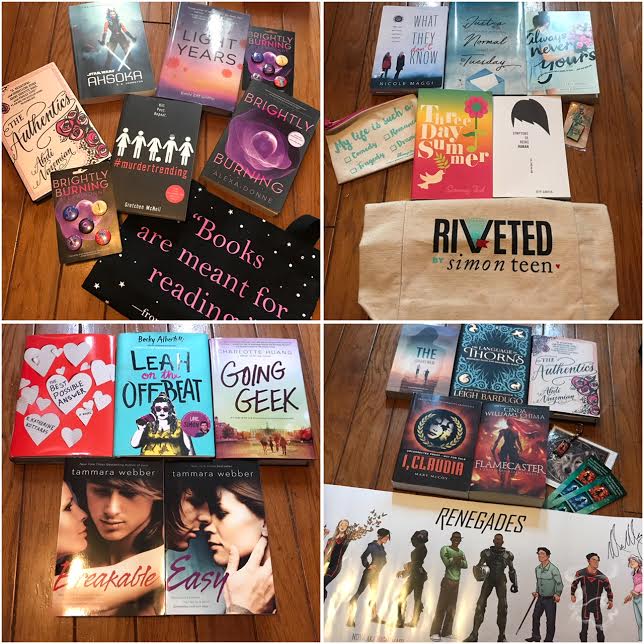 *********************
Support us on Patreon for only $1 a month to gain access to monthly exclusive interviews, ARC and signed book giveaways, reviews for books I DIDN'T like and more by following the link here.