I am so insanely excited to have this next guest on the blogversary celebration tour. Both of her books take place at really awesome and iconic places and events, like Woodstock and New York Comic Con, and I loved both of them, having been to a big musical festival and several cons myself. She is a total sweetheart and we even have a copy of Three Day Summer, signed by the author herself, up for grabs in the giveaway. Let's do this!
ABOUT SARVENAZ TASH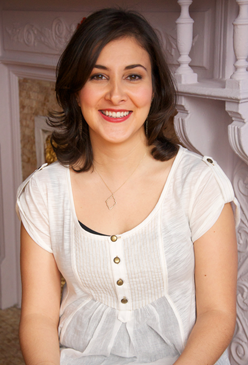 Sarvenaz Tash is the author of The Geek's Guide to Unrequited Love (an Amazon Best Book of the Year, YALSA Top Ten Quick Pick for Reluctant YA Readers), Three Day Summer and The Mapmaker and the Ghost. She was born in Tehran, Iran and grew up on Long Island, NY. She received her BFA in Film and Television from NYU's Tisch School of the Arts, which means she got to spend most of college running around and making movies (it was a lot of fun). She has dabbled in all sorts of writing including screenwriting, Emmy-award winning copywriting, and professional tweeting for the likes of Bravo and MTV. Sarvenaz currently lives in Brooklyn, NY with her family.
You Can Find  Her At:
Website | Twitter | Instagram | Goodreads
HER BOOK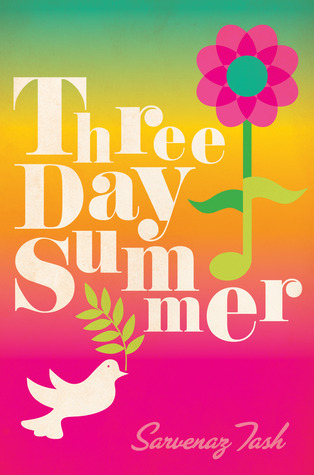 Michael is unsure about most things. Go to college? Enlist in the military? Break up with his girlfriend? All big question marks. He is living for the moment and all he wants is a few days at the biggest concert of the summer.
Cora lives in the town hosting the music festival. She's volunteering in the medical tent. She's like that, always the good girl. But there is something in the air at this concert and suddenly Cora finds herself wanting to push her own boundaries.
When Michael and Cora meet, sparks fly, hearts race, and all the things songs are written about come true. And all the while, three days of the most epic summer await them…
You Can Find Her Book At:
Amazon / Barnes and Noble / iBooks / Book Depository/ Goodreads
THE INTERVIEW:
Nerd Girl: Both Three Day Summer and The Geek's Guide to Unrequited Love both take place at these very larger than life events – a musical festival and a comic convention – that are almost characters all in themselves. Have you had experiences at events like this that inspired you to write these stories?
Sarvenaz: In the case of Three Day Summer, Woodstock was an event I'd always wanted to attend but was born too late for, which was the impetus for writing the whole book. I had attended a three-day music festival a few years before I wrote the book–one in which, funnily enough, it rained and got very muddy for a large majority of it–and I definitely drew from the experience to tell Michael and Cora's story. In the case of Geek's Guide, the idea of bringing New York Comic Con to life, which I had attended for a few years, sparked the whole thing.
Nerd Girl: Does being a mother ever have an influence in how you write your story or the characters you create? Why or why not? 
Sarvenaz: It does. For one…I find I have a lot more sympathy for the parents in my books, whereas before they tended to be characters that I wanted to get out of the way as quickly as possible so that the kids could go on adventures. Ha! From a logistical standpoint, becoming a mother has made me have to manage my time and expectations differently when it comes to writing.
Nerd Girl: Which book is harder to write: the first or the second? Why or why not? 
Sarvenaz: I find they're all challenging in their own ways. And, honestly, no matter how many times I do it, every book I sit down to write seems impossible at many, many points along the way. For me, it's about chipping away at it, bit by bit, until the final work emerges–often after a lot of blood, sweat, and tears.
Nerd Girl: I absolutely love the ending of The Geek's Guide; it was definitely unexpected to me. Did  you plan for it to end that way or did the characters surprise you?
Sarvenaz: The first draft of Geek's Guide had a totally different ending–probably the more expected ending. But my very astute critique partner made me realize that my characters were not actually headed that way and she was absolutely right. So this was definitely a case of my characters taking on a life of their own and taking me by surprise.
Nerd Girl: Are you working on anything new at the moment? Can you tell us anything about it?
Sarvenaz: I just announced my next YA! It's called Virtually Yours and is sort of a rom-com Black Mirror. It's about a college freshman who tries out a virtual reality dating app, only to be matched up with the high school ex she's still not over. How bad can one virtual little lie be? It's slated for summer 2019.
Nerd Girl: Did you intend to write YA  literature or did you fall into it?
Sarvenaz: I started out writing middle grade, because that was my very first love in terms of books. My first published book was MG, and I was intending to continue in that for a while, but then I got the idea to set a book at the Woodstock Music Festival and, well, that doesn't really lend itself so well to MG. So that's how my YA journey started. I imagine I'll go back to MG again someday and am also thinking about an adult book I'd like to write.
Nerd Girl: What do you think are some of the best parts of YA literature and the YA community?
Sarvenaz: I've always loved coming-of-age stories, because they are both universal and intrinsically full of twists and turns. And the YA community is filled with some of the loveliest, most supportive, most creative people I know.
Nerd Girl: What is the best writing advice that you received that you can pass along?
Sarvenaz: One of my favorites came from one of my college writing teachers: a great ending should be both inevitable and unpredictable. It's such great advice–though admittedly tough to put into action!
Nerd Girl: Who are your fictional crushes?
Sarvenaz: Mr. Darcy for sure. Also Ron Weasley and Micah Foster (from The Art of Lainey).
GIVEAWAY:
There are many prize packs up for grabs, with one that includes a signed copy of Sarvenaz's Three Day Summer! The giveaway runs until June 4th and is open internationally!
*********************
Support us on Patreon for only $1 a month to gain access to monthly exclusive interviews, ARC and signed book giveaways, reviews for books I DIDN'T like and more by following the link here.