I am so excited to be kicking off this very personal and very exciting blog tour to celebrate the release of Nicole Maggi's brand new novel, What They Don't Know. It comes out today and I've made it clear over the past few months since I've read it how important it is to me, how great the book is and how I truly think everyone should read it. You can read my review, my interview with Nicole back in May and a personal post on why you should read the book.
Today is all about the book and getting to know Nicole, the book and a GIVEAWAY, so let's jump in already!

We have so many amazing interviews and guest posts from Nicole this week and I strongly encourage you to follow along and take advantage of getting to know more about this book in such a personal way. You can do so by following the tour linked below.
ABOUT THE BOOK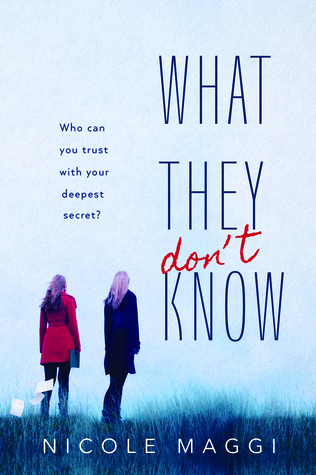 Mellie has always been the reliable friend, the good student, the doting daughter. But when an unspeakable act leads her to withdraw from everyone she loves, she is faced with a life-altering choice―a choice she must face alone.
Lise stands up―and speaks out―for what she believes in. And when she notices Mellie acting strangely, she gets caught up in trying to save her…all while trying to protect her own secret. One that might be the key to helping Mellie.
Told through Mellie and Lise's journal entries, this powerful, emotional novel chronicles Mellie's struggle to decide what is right for her and the unbreakable bond formed by the two girls on their journey.
You Can Find The Book At:
GoodReads / Amazon / Barnes and Noble / Book Depository / iBooks / Kobo / Indiebound / GooglePlay
ABOUT THE AUTHOR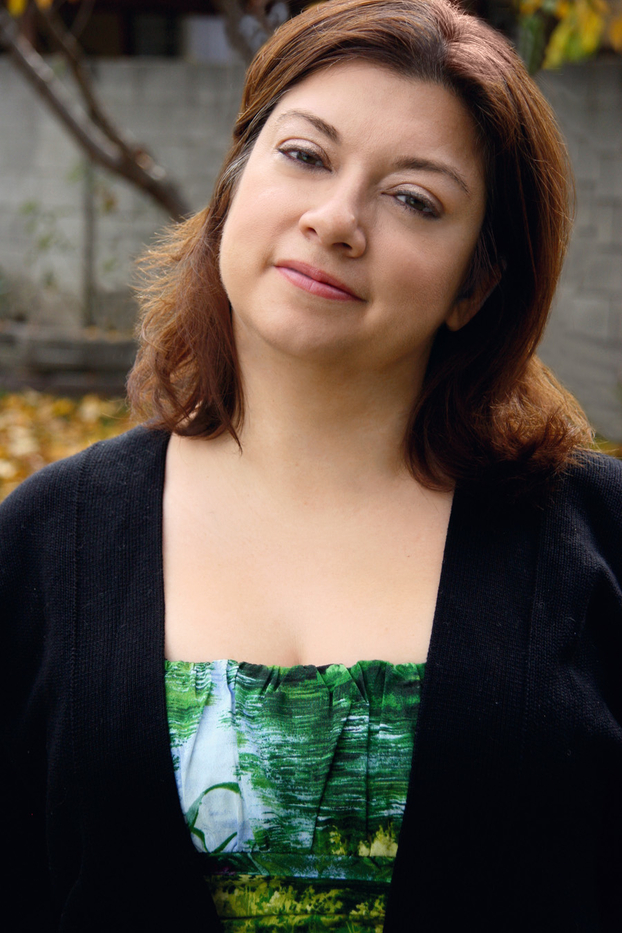 Nicole was born in the suburban farm country of upstate New York, and began writing at a very early age. Of course, her early works consisted mainly of poems about rainbows and unicorns, although one of them was good enough to win honorable mention in a national poetry contest! (Perhaps one of the judges was a ten-year-old girl.) Throughout high school, her creative writing was always nurtured and encouraged.
Nicole attended Emerson College as an acting major, and graduated cum laude with a Bachelor of Fine Arts degree. Post-college, she worked as an actress in New York City for over a decade, focusing mainly on Shakespeare and the classics.
Nicole is the author of the Twin Willows trilogy, The Forgetting and now, What They Don't Know.
You Can Find Her At:
Website / Facebook / Twitter / Instagram / GoodReads
THE GUEST POST
Nerd Girl: With your book coming out just a few days after Banned Books Week and the sensitive and controversial nature of the subject of abortion, what would you say to those who would hesitate to read book or who would actively try to prevent your audience from reading your book?
I wish we lived in a world where teenage girls aren't raped and don't need abortions. But we don't. The book is a reflection of the world we live in. We can shield teenagers from that world, but they step out into that world every day and no amount of shielding will hide it from them. What I hope my book does is create empathy. I hope that people who have never been raped or had an abortion will read it and start to understand what it feels like to be in that situation. I think it's really easy to judge people when you've never walked in their shoes. I'm sure there will be people who turn up their nose at this book because they don't want to walk in these girls' shoes; they think they already know better.
It's hard to convince people with strong pre-conceived notions to step outside of their comfort zone. My hope is that people who are curious about why someone would make this choice will read the book. Maybe they have friend who had an abortion that she never really talks about, and they want to understand. Or maybe they are at that precarious place in life where they're starting to realize they might believe something different than what their parents believe. I hope that those "on the fence" readers find their way to this book.
As for people who would actively prevent someone from reading it…well, that's called censorship. No one gets to tell anyone what they can and can't read. I have a friend who is a rockstar librarian in the South and one time a teen scoffed at her Banned Books display. "So if someone wanted to read Mein Kampf you'd let them read it?" he sneered. And she directed him to exactly where he could find Mein Kampf. The wonderful thing about critical thinking is that we get to read anything we want and make up our own minds about what we believe. Critical thinking is something that seems to have fallen by the wayside in recent years, and we really need to start nurturing it again.
Reading is fundamental to critical thinking. It all comes back to fear. Books are banned out of fear. But readers–especially YA readers–are fearless…because books have taught them to embrace the unknown instead of fearing it.
THE GIVEAWAY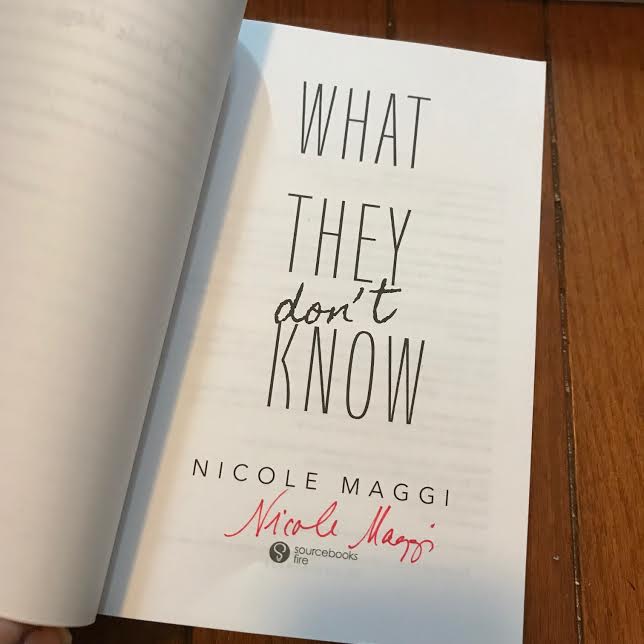 There are two prizes up for grabs! Two winners will each win one (1) copy of What They Don't Know by Nicole Maggi. The giveaway will run from October 2nd to October 12th and, unfortunately, is US only.
FOLLOW THE ENTIRE TOUR!
OCT 2nd – What A Nerd Girl Says – Guest Post
OCT 3rd – Bookschief Managed – Interview
OCT 4th – Movies Shows n Books – Guest Post
OCT 5th – Luna Reviews – Guest Post 
OCT 6th – Gryffindor Books – Interview
OCT 7th – Knightingale Reviews – Interview
OCT 8th – Starkiller Reads – Interview
OCT 9th – Nite Lite Book Reviews – Guest Post
OCT 10th – The Readers Antidote – Guest Post
*****
Thank you so MUCH, Nicole, for being a part of this tour and sharing your thoughts, advice, your inspiration and motivations and so much more with us. And for all of you, please follow all the many links above to purchase What They Don't know, follow Nicole on social media and keep up with the blog tour all week long!
************
Support us on Patreon for only $1 a month to gain access to monthly exclusive interviews, ARC and signed book giveaways, reviews for books I DIDN'T like and more by following the link here.