"A beautiful, tender and thoughtful meditation on finding your way."
—Nicola Yoon, #1 New York Times bestselling author of Everything, Everything and The Sun Is Also a Star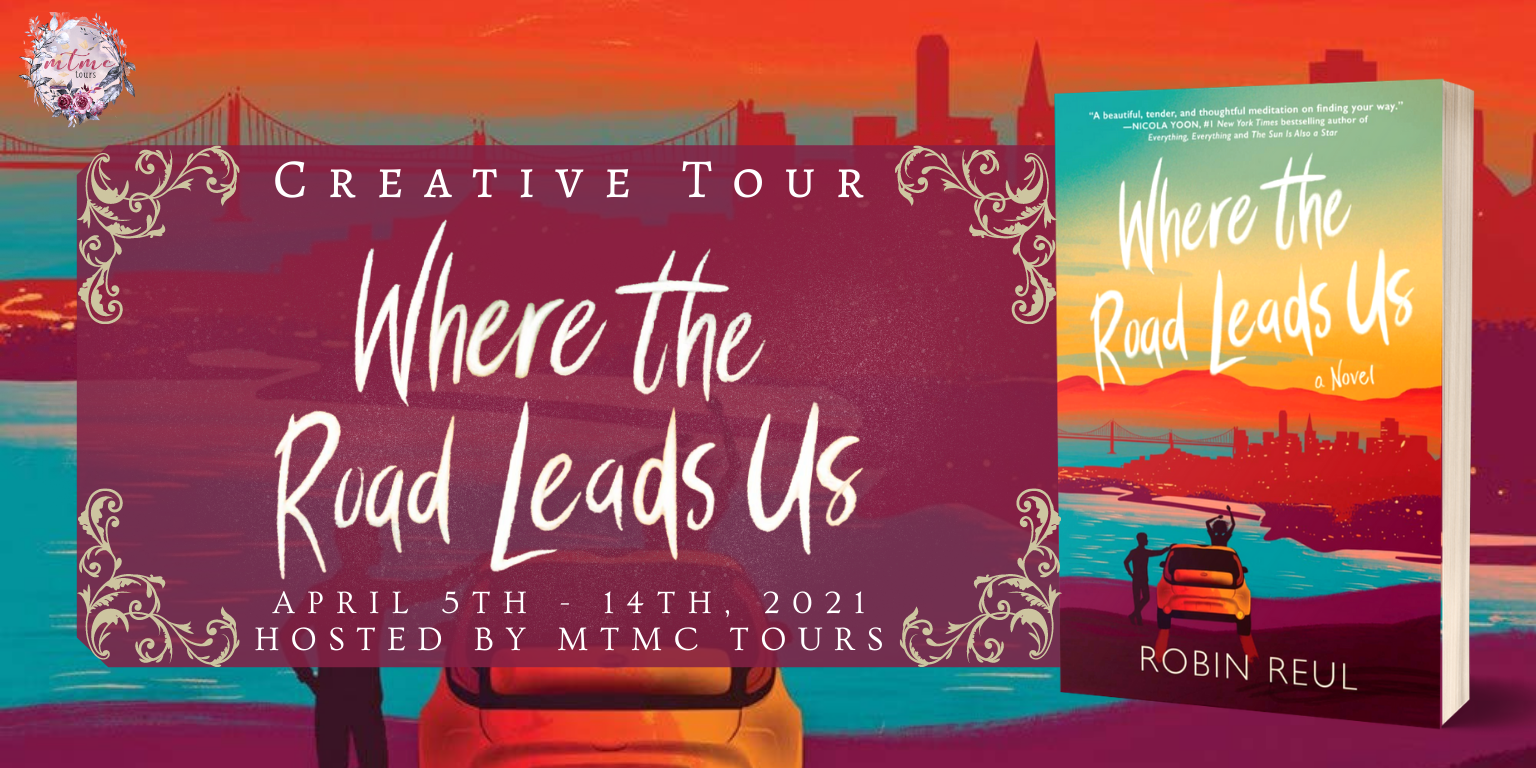 I am SOOOOOOOOOOOOOOOOOOO excited to be a part of this blog tour today, hosted by MTMC Tours. Just two days ago, Where the Road Leads Us by the wonderful Robin Reul released through Sourcebooks Fire and I am SOOOOO excited that it is finally here. Robin and I were debut authors together and she is such a wonderful, amazing person and a fantastic author. I've been anxiously awaiting her sophomore novel. The cover is absolutely gorgeous and I know that I'm in for a super fun ride that will also probably absolutely destroy my emotions. Let's do this –
About the Book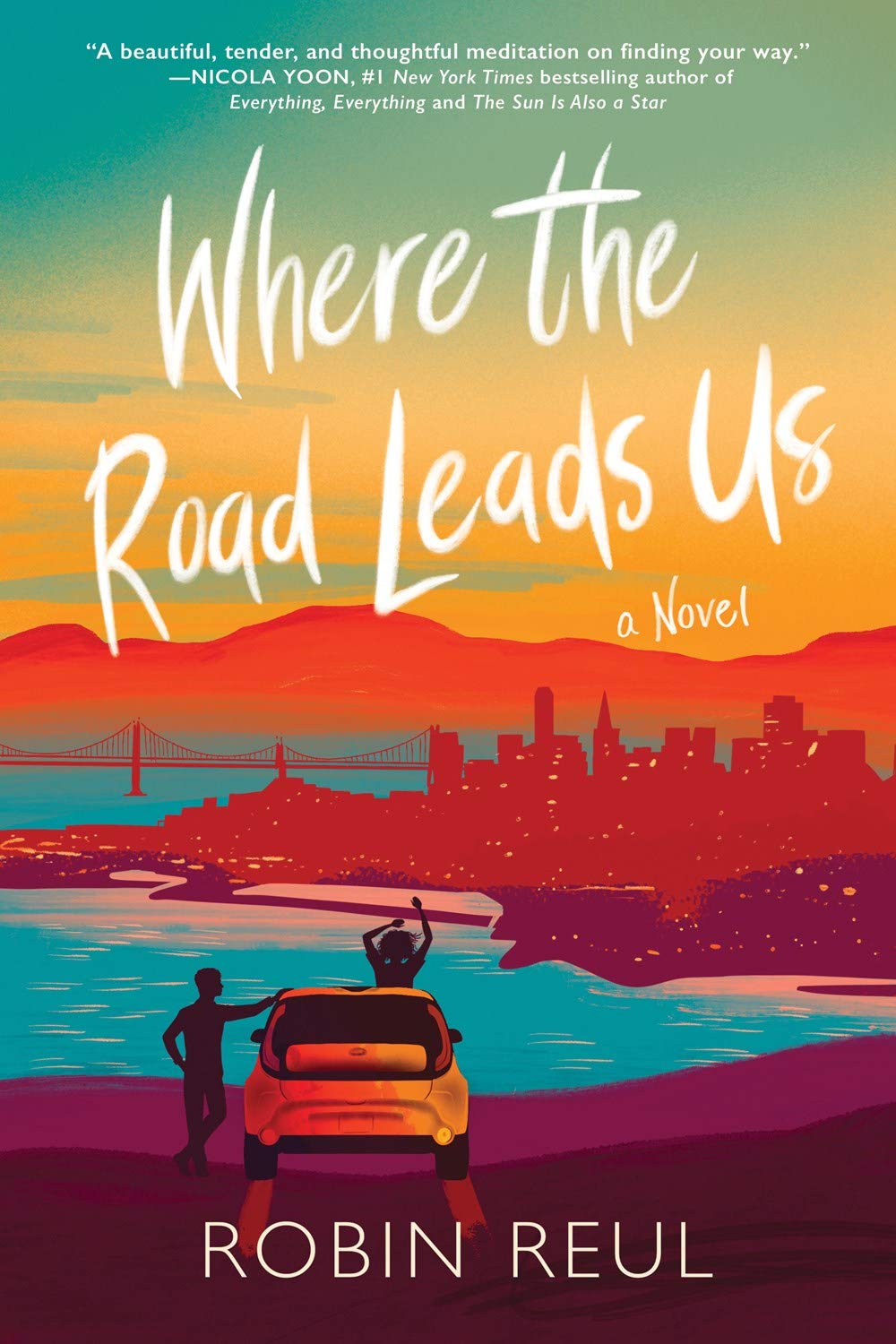 Sometimes the best path is the unexpected one.
Jack is on the verge for leaving for college, but before he does, he wants to track down his estranged brother, Alex and find some closure in the wake of their father's death. Meanwhile, Hallie has just found out some upsetting news about a friend in Oregon, and she has a small window to go see him before it's too late.
Jack and Hallie are practically strangers. They shared a class together years ago and haven't seen each other since, though they have more in common than they'd ever imagine. And when fate puts them into the same rideshare to the bus terminal, it kicks off an unconventional and hilarious adventure that may lead them to their own true selves…and maybe to each other.
Add on Goodreads!
You Can Order Your Copy at the Following Links – 
Amazon / Kindle / Barnes and Noble / Apple Books / Kobo / Book Depository / Bookshop (Support Your Local Indie!)
About Robin Reul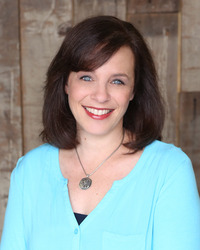 The author of MY KIND OF CRAZY and the forthcoming WHERE THE ROAD LEADS US, Robin Reul has been writing since she was in early elementary school, when she used to make her own book club flyers for her classmates and then pen them original stories. Though she grew up on movie sets and worked for many years in the film and television industry both as an actress and in motion picture development, she ultimately decided to focus her attention on writing young adult novels. Inspired by novelists like John Green and Sarah Dessen and screenwriters like John Hughes and Richard Linklater, she loves to write stories that straddle the line between humor and heartbreak, filled with quirky, memorable characters who stay with the reader long after the story ends. When she's not writing, Robin can be found drinking copious amounts of iced coffee and listening to way too much 80's music. She lives in Los Angeles suburbia.
You Can Find Her At The Following Links:
Website | Instagram | Goodreads | Twitter
ROAD TRIP PLAYLIST
When I was trying to think of something fun to do for this tour stop, to help Robin promote this awesome book, the first thing that came to mind was something to do with music. When I think of hitting the road, whether by car or bus or whatever, I think of music. Do you know that part in the Muppets where they "travel by map" and they bounce from place to place to pick up various Muppets, and there's a song playing? That's EXACLTY what I was thinking. When you're on an adventure to different places, ready to explore new ventures and inevitably learn things about yourself, good and bad, you need a good playlist.
So I put together a super fun playlist of songs that I think are GREAT for listening to on the open road and getting into adventures and mischief. They are geared very much toward my music taste but I think you might have fun and discover some new favorites!
GIVEAWAY
Enter the rafflecopter below to win a paperback copy of Where the Road Leads Us! This is open internationally & it ends on April 17th, 2021 at 11:59pm EST.
TOUR SCHEDULE
April 5 – Paper Fury
April 6 – Betwixt the Sheets
April 7 – DJ Reads Books
April 8 – What a Nerd Girl Says
April 9 – Shelf Love
April 10 – Vanilla Moon Books
April 11 – Yours A-fiction-ately
April 12 – Lara Jane Reviews
April 13 – Jupiter's Solo Bibliophile
April 14 – Books, Tea, Healthy Me
April 14 – Shelves of Starlight
Hosted by: