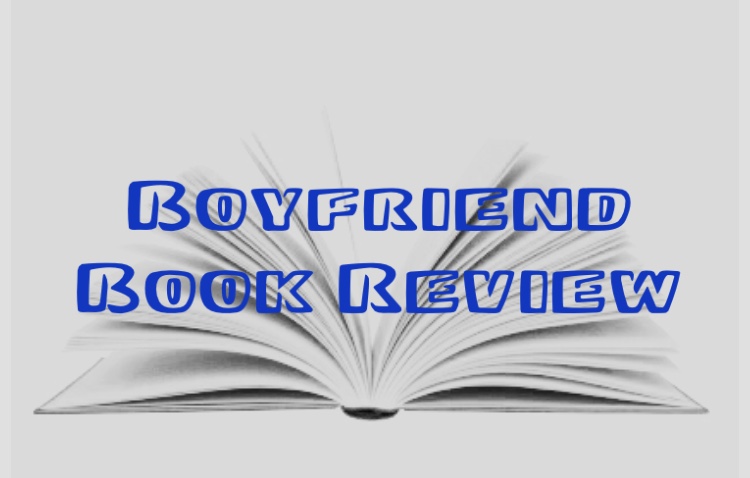 The Boyfriend Book Review is a recurring column here on What A Nerd Girl Says.  My boyfriend, Daniel (read his bio here), is a reader as well. He suffered from what a lot of male readers suffer from – they only read white men! Well, of course, that didn't really work with this Nerd Girl and he has been making a journey through my massive YA collection. Now we've started this column together, to review books that I've most likely already reviewed so that we can get a male perspective on it. We hope you enjoy!
~~~~~~~~~~~~~~~~~~~~
**Please note that we always try to keep reviews spoiler free here but in the case of backlisted books, there is a chance that there could be spoilers**
This Boyfriend Book Review covers Cinder, Scarlet, Cress, Fairest and Winter by Marissa Meyer
You can read my original reviews for Cinder, Scarlet, Cress, Fairest, and a Flashback Friday review of the entire series. I apparently never reviewed Winter!
~~~~~~~~~~~~~~~~~~~~
GENRE: 
Young Adult, Science Fiction, Fairy Tale Retelling
PAGES:
Book 1 – Cinder – 400 pages
Book 2 – Scarlet – 254 pages
Book 3 – Cress – 552 pages
Book 4 – Winter – 827 pages
Fairest – 222 pages
PART OF A SERIES?:
The Lunar Chronicles
RELEASE DATE: 
2012 to 2015
PUBLISHER:
Feiwel & Friends
SOURCE:
A mixture of audiobook, paperback and ebooks!
YOU CAN FIND THE BOOK AT YOUR LOCAL BOOKSTORE OR THE FOLLOWING LINKS:
GOODREADS SUMMARY: 
Cinder, a gifted mechanic, is a cyborg. She's a second-class citizen with a mysterious past, reviled by her stepmother and blamed for her stepsister's illness. But when her life becomes intertwined with the handsome Prince Kai's, she suddenly finds herself at the center of an intergalactic struggle, and a forbidden attraction. Caught between duty and freedom, loyalty and betrayal, she must uncover secrets about her past in order to protect her world's future.
Cinder returns in the second thrilling installment of the New York Times-bestselling Lunar Chronicles. She's trying to break out of prison—even though if she succeeds, she'll be the Commonwealth's most wanted fugitive.
Halfway around the world, Scarlet Benoit's grandmother is missing. It turns out there are many things Scarlet doesn't know about her grandmother and the grave danger she has lived in her whole life.
In this third book in the bestselling Lunar Chronicles series, Cinder and Captain Thorne are fugitives on the run, with Scarlet and Wolf in tow. Together, they're plotting to overthrow Queen Levana and prevent her army from invading Earth.
Their best hope lies with Cress, who has been trapped on a satellite since childhood with only her netscreens as company. All that screen time has made Cress an excellent hacker – unfortunately, she's being forced to work for Queen Levana, and she's just received orders to track down Cinder and her handsome accomplice.
Together with the cyborg mechanic, Cinder, and her allies, Winter might even have the power to launch a revolution and win a war that's been raging for far too long. Can Cinder, Scarlet, Cress, and Winter defeat Levana and find their happily ever afters?
DANIEL'S REVIEW
I have become a fan of science fiction fairly recently in the time that I've been reading. The first one I read was A Wrinkle in Time in elementary school and I am a huge fan of Star Wars but it was only very recently that I started reading sci-fi.
Sara has always told me about how cool The Lunar Chronicles series is and how much I would like it. When I started my last DnD campaign – which was is a space sci-fi campaign – I was looking for some inspiration. A story of a cyborg mechanic who gathers a bunch of group of misfits to fight against an evil queen was exactly what I needed.
I started Cinder in the middle of 2018 and I listened to the audiobook. The audiobook for Cinder was exceptional and there were plenty of things I loved about the story itself. Then I continued to read the rest of the series. As a whole, I absolutely loved this series. Even if you put aside that it is a fairy tale retelling, it is just an absolutely fantastic science fiction story.
I loved every character in this book, but Cinder and Cress and Iko were easily my favorite characters. Levana made a fantastic villain and getting to see things from her perspective in her novella, Fairest, made her so much more of a real person. She was obviously still crazy but you could understand her crazy after you got her backstory.
There weren't a lot of things I disliked about the Lunar Chronicles. There was, I felt, an unfortunate lack of diversity. Every character had a romantic arc and with that, I was surprised there wasn't any queer romance. This was not necessarily a bad thing but it was surprising. There was also a system of magic that every single character refused to call magic. I get that it is pretty solid in its science fiction genre but I kept thinking that whole time, "it's just magic, it's okay guys, it's magic… JUST CALL IT MAGIC!"
The Lunar Chronicles is fantastic and you should absolutely read it. I am really glad I did and I want to make a point to read more of Marissa's book. If you're looking for some possible inspiration for a Sci-fi DnD or you just want a REALLY fun/good story you should absolutely pick this up.
*******************
Support us on Patreon for only $1 a month to gain access to monthly exclusive interviews, ARC and signed book giveaways, reviews for books I DIDN'T like and more by following the link here.