Guys, I'll be honest – I have a love/hate relationship with Amazon. I do. On one hand, I'm broke and its hard to turn down the prices of the things that I get through Amazon – I'd love to buy from smaller businesses more often but its just hard. I don't make a lot and after rent and my car payment and bills and all of that…its just hard. I'm also a self published author and, let's face it, most of my sales come through KDP because that's the best option for a self pub author.
On the other hand, I know that Amazon is a corporation just like all corporations and that the workers are paid crap while the big head honcho, Jeff Bezos, sits on a pile of money that can never be spent in his lifetime. I also know that on sales like these, the employees are worked to the bone AND it clogs up the USPS system and that's the last thing we need right with just a matter of weeks until an insanely crucial election. So…
NO PRIME DAY. Seriously, whatever it is you want to buy? It can wait. It can absolutely wait. I won't lie. I've been on Amazon today and there's a fair amount of stuff on sale that has made me go, hmmm, but NO. Its not worth it. It's not worth the trouble it causes for the workers and Amazon needs to learn to pay their workers more and to stop funneling all the money into Jeff Bezo's pockets.
Instead, today I want to highlight some of my favorite small businesses that deserve your money today SO much more! There are a handful of bookstores BUT there's also some other cool stuff as well!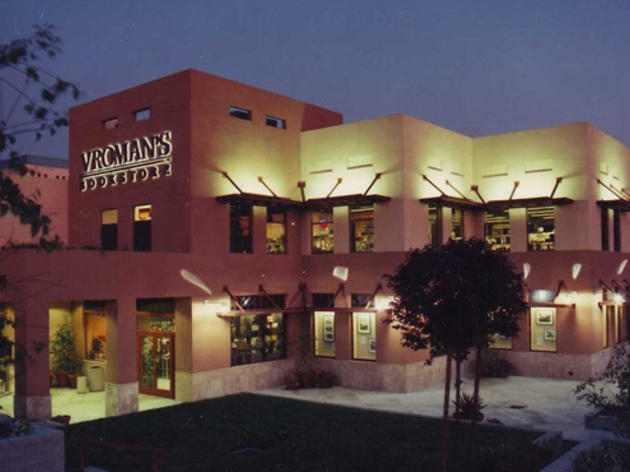 Vroman's has been around for over 100 years and is an amazing bookstore that not only has books but all kinds of awesome goodies. Its two stories of just fantastic and I've always loved going here. They are struggling SO much during covid – they don't know if they'll make it through the end of the year – so they are the first business to get my recommendation.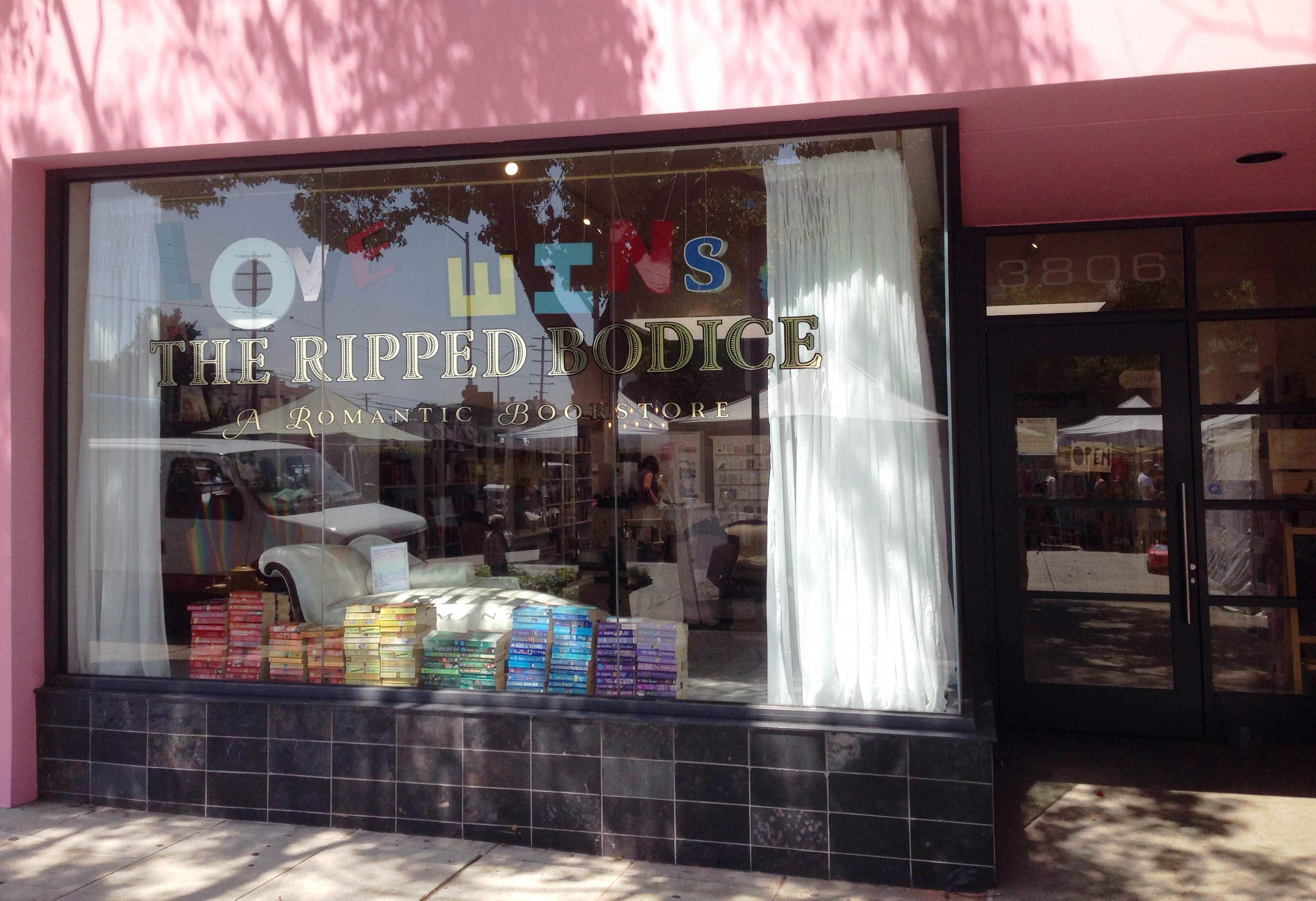 The Ripped Bodice is an all-romance, all-woman run bookstore here in California and this is also a bookstore I adore to the ends of the earth. You can order more than just romance from them through their website BUT they really pride themselves on finding all the books with happily ever afters and they are friends to all authors, no matter how they're published. Their store is gorgeous and I can't to visit them again soon!
This is one of my favorite bookstores in the entire world – they used to have a location closer to me in Redondo Beach and closed it a few years ago BUT I still love driving down to San Diego to support them and I'm always supporting them online. They have struggled to stay open over the years so this is a bookstore you DEFINITELY want to support. Plus they are still doing virtual events during covid!
My friend Glynnes is one of the most badass ladies that I know, truly, and she has owned her own comic bookshop for…god, five years? Six years? Its been awhile now and its the COOLEST store, she knows her stuff and she was nice enough to hold my debut release party five years ago. She is the GO-TO for anything comic book related and I highly recommend checking them out.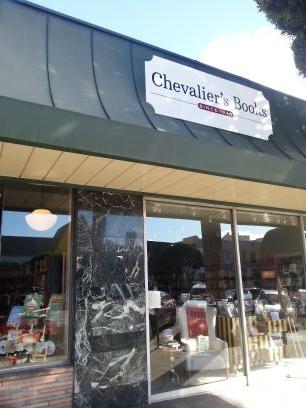 I immediately don't have a lot of experience with this bookstore – I did do one event there with some amazing authors like Charlotte Huang and Julie Buxbaum – and I saw Leigh Bardugo there one time but I've always had a great experience and this poor bookstore is struggling as well during Covid and is on the verge of closing and I hate that so much so this is a bookstore that I've been trying to share as much as possible!
I just recently discovered this shop and I'm super in love. This shop makes book themed candles and they are to absolutely DIE for. I'm sharing a photo above of the custom candle they made for my book, Benched, which is baseball themed. The candle has this grass-y, wood and popcorn smell and its seriously the best. I've only lit it a couple times because I don't want to waste it haha but its amazing. The shop already has a ton of awesome things OR you can commission your own! Highly recommend!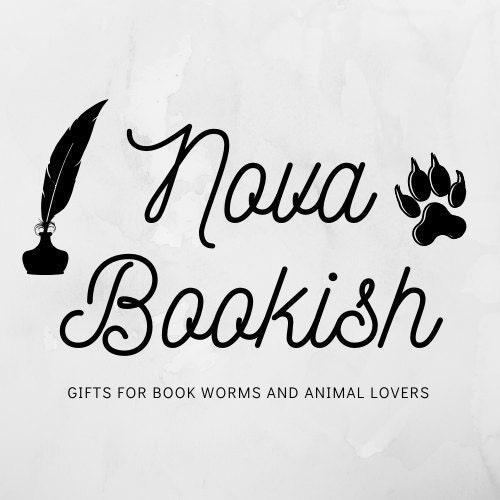 I was recently looking for some stickers for my laptop and water bottles and I wanted them to be reading and writing themed and I found Nova Bookish on etsy. I LOVE these stickers – I have one on my car that says READ.WRITE.REPEAT. and I have one on my laptop that says PROUD SMUTTY ROMANCE WRITER. They are great quality stickers AND they are at SUCH good prices.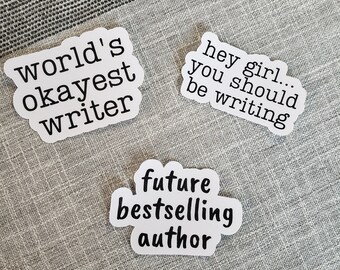 This one is kind of niche and different than the others but I still highly recommend them. If you're a runner or walker and love doing races and wearing funny shirts and displaying your medals, I highly recommend them. I bought my medal hanger from them and I absolutely LOOOOOVE it. Its quality work and I have like 20 medals already on that thing and it hasn't budged at all.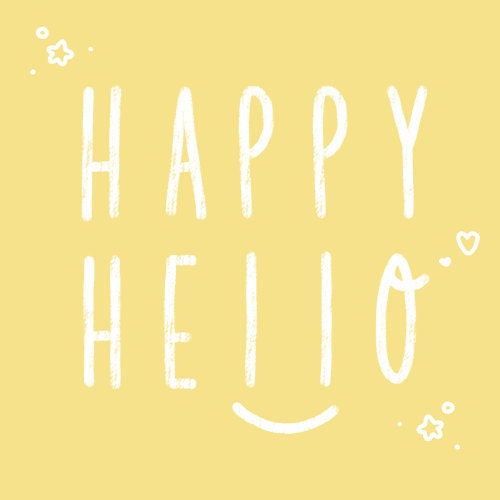 I love this Etsy shop so much – their magnetic bookmarks are the cutest things in the whole entire world. I own the Fangirl ones of Levi and Cath and I actually commissioned the main characters from The Awakened Duology years ago. They're adorable and there are so many different fandoms. I've never used them – I don't do bookmarks haha – but they look like they'd hold up well!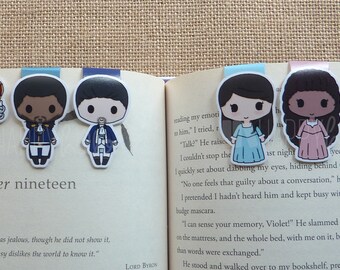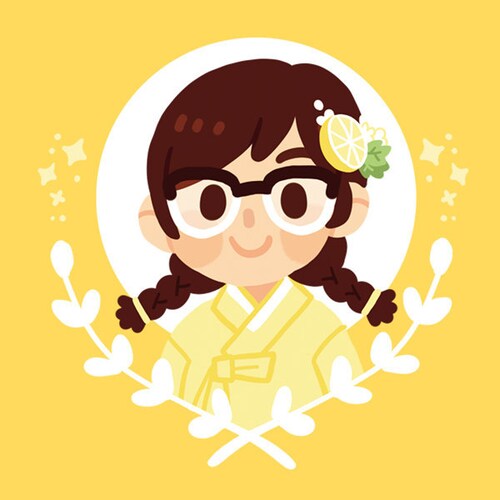 She is one of my FAVORITE fan artists ever – I always make sure to track her down at cons so I can get something from her and I know the fact that there are no cons this year has definitely been detrimental to her. She covers all kinds of fandoms and her artwork is so cute AND she is doing a sale with code JENNYCON for 10% for her own virtual con, since they're all canceled. She even has cute little pillows too. AGH, I love her.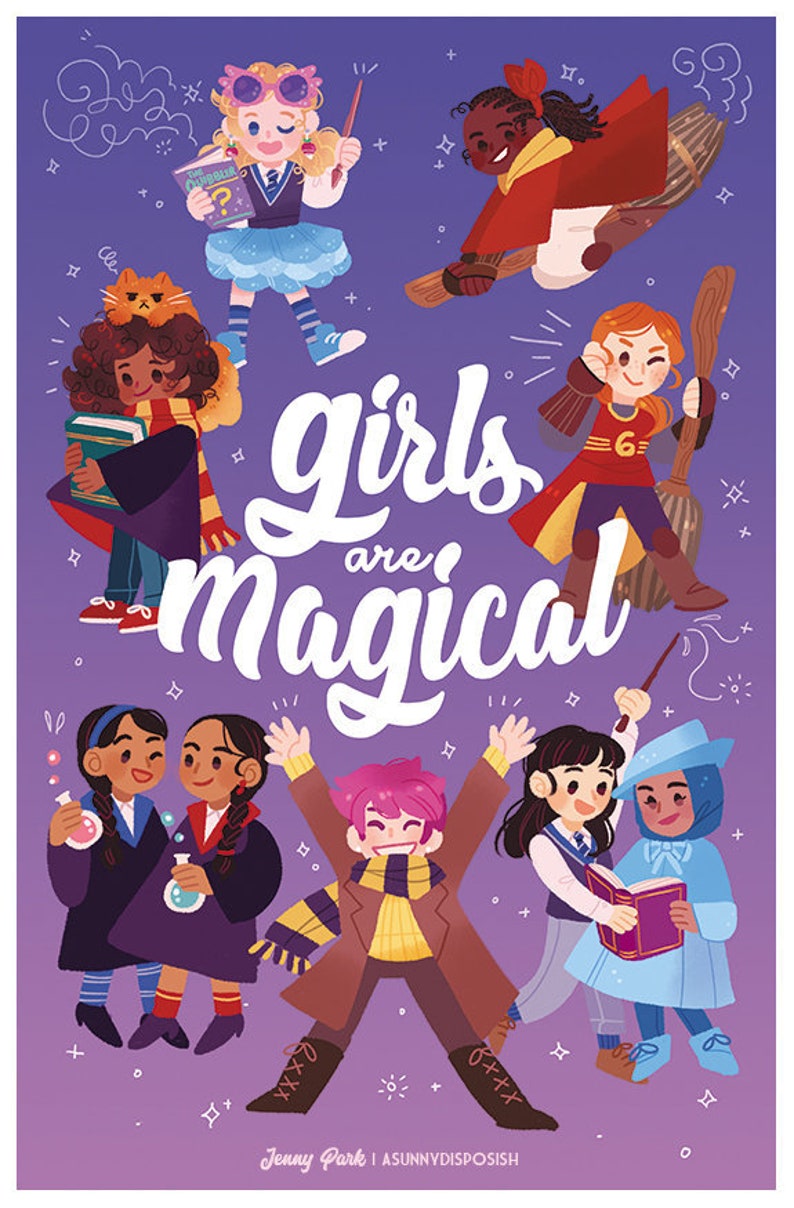 I LOVE the Bag Depot. I've been following them for years and years on social media and I'll admit, I've never bought anything from them and I need to change that. They make the coolest, quality bags and they have the BEST nerdy fabrics literally ever. I need to change that…I think I'll change that now… And the best part is that they do more than just fandoms – there are sport teams and funky prints and bags of all sizes.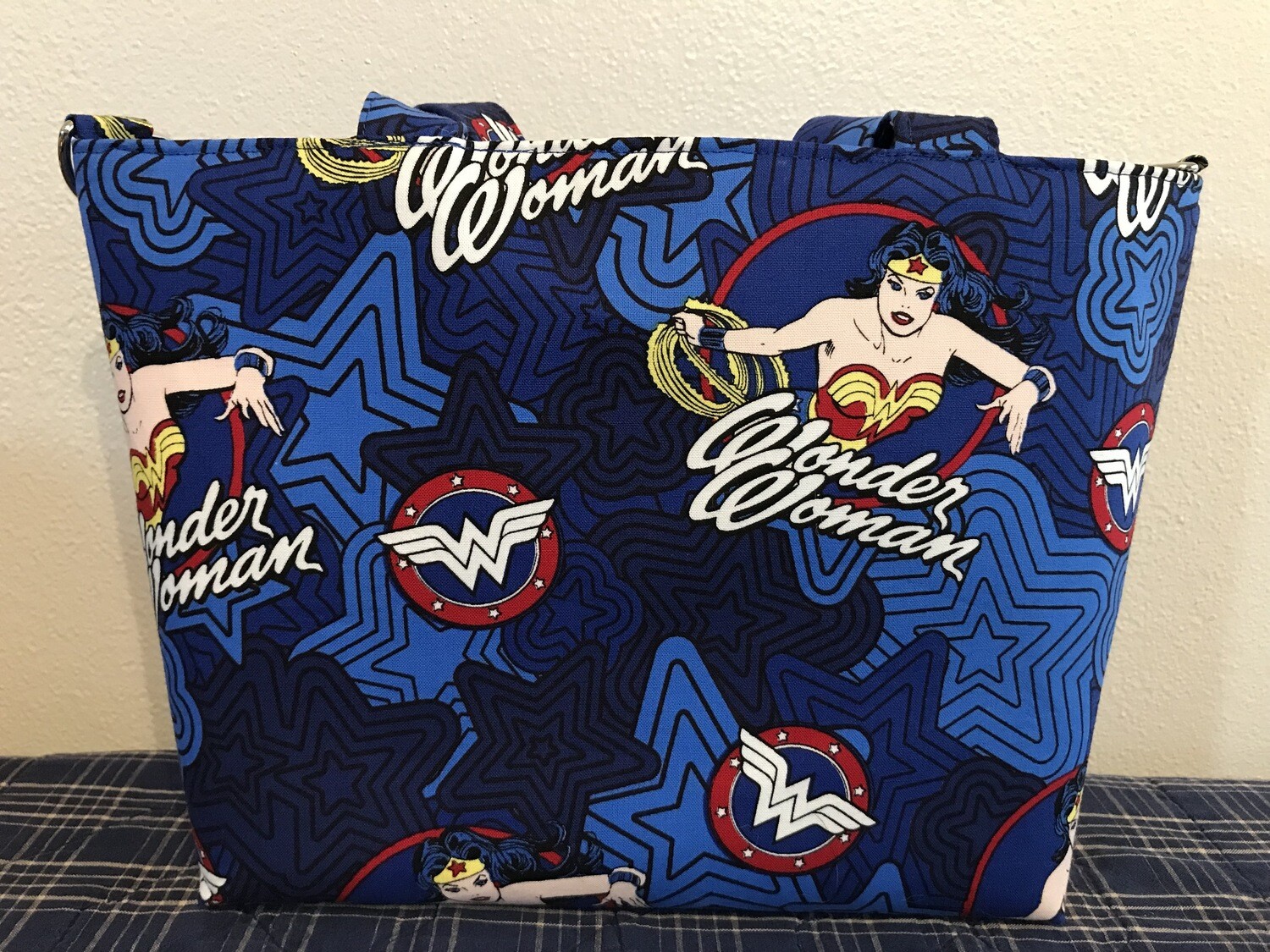 I discovered these guys at WonderCon one year and immediately bought a few pairs of their shorts. They're so cute and comfy and they have the funniest and sometimes dirtiest nerdy sayings and I just love them. I've had mine for awhile and they hold up SO well so I super recommend them. Plus they are fluffy girl friendly – at least to this fluffy girl!
I love this store so much and its definitely not an impulse buy but I still had to share. They do amazing sets of dice for Dungeons and Dragons – or whatever else you use dice for – and they're made of amazing materials like precious stones and metals. They have an obsidian set that I've been DYING for, for so long, and one day I'll splurge and get it for myself, I will. They, too, might be experiencing some hits because of con season being canceled this year, though, so I still wanted to share them.

To be fair, Jeff Granito doesn't need a ton of help in promoting himself – because he's so awesome – but he's my fave tiki artist so I'm still gonna share him. He makes so much tiki themed stuff – prints and shirts and glasses – and they're all amazing. I only own a few things from him but its definitely something I want to change. I met him about a year ago, at Downtown Disney, and kind of fangirled so hard that I embarrassed myself and my boyfriend and our friend, Taner, totally made fun of me. But honestly, he's just SUCH a great artist and worth all the bucks.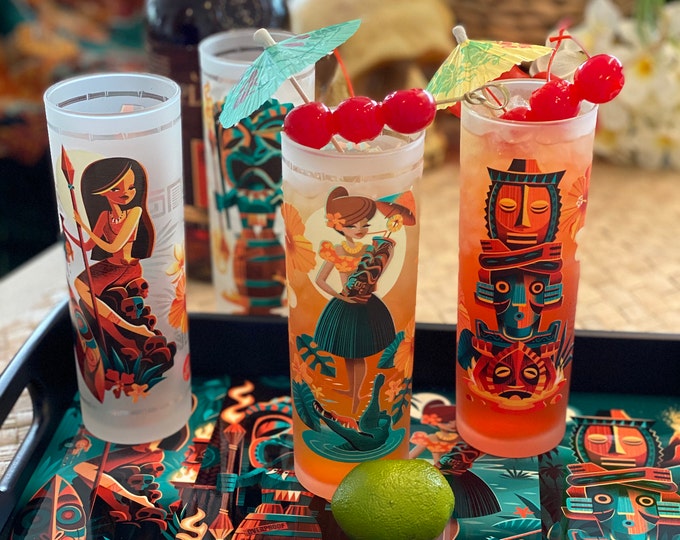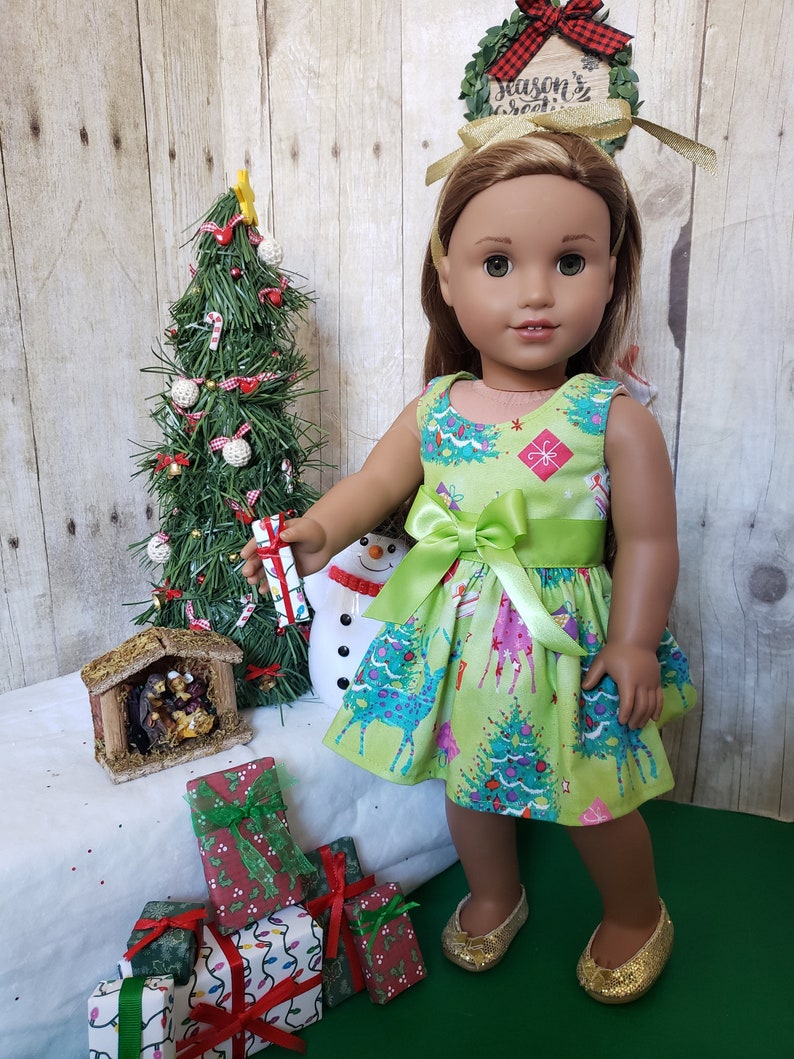 Last, but certainly not least, I wanted to showcase my mom. Again, I do think this is a bit of niche thing and I'm not sure my followers would necessarily be interested BUT my mom is insanely talented and worthy of a shoutout. She does incredible sewing work and has a passion for dolls and doll clothes. I highly suggest following her instagram – she is great at it, honestly. She really goes all out in her set ups and she is seriously passionate about it and it comes across in the great work that she does. If you have a kiddo who loves dolls – especially the American Girl and Our Generation – then I highly recommend taking a look at her store. You can get more clothes for your dolls at a fraction of the price that you would pay for the name brand and, let's face it, WAY better quality!
~*~*~*~*~*~*~*~*~*~*~*~
What are some of your favorite indie or small businesses? Make sure to share in the comments!