In just a few months, I'll be turning 33 years old and that means there's only seven years until I'm 40. And okay, that's a realllly long time and not that big of a deal haha but I created a list several months ago, my 40 things I want to do or accomplish before I'm 40 years old. When I'm 50, I'll create a 50 by 50 and so forth. I've been working on knocking some of these off of my bucket list and I want to share some of the things I've accomplished so far. If you'd like to see the full list, you can read it here!
1.RUN/WALK A 10K – Accomplished on october 3rd 2020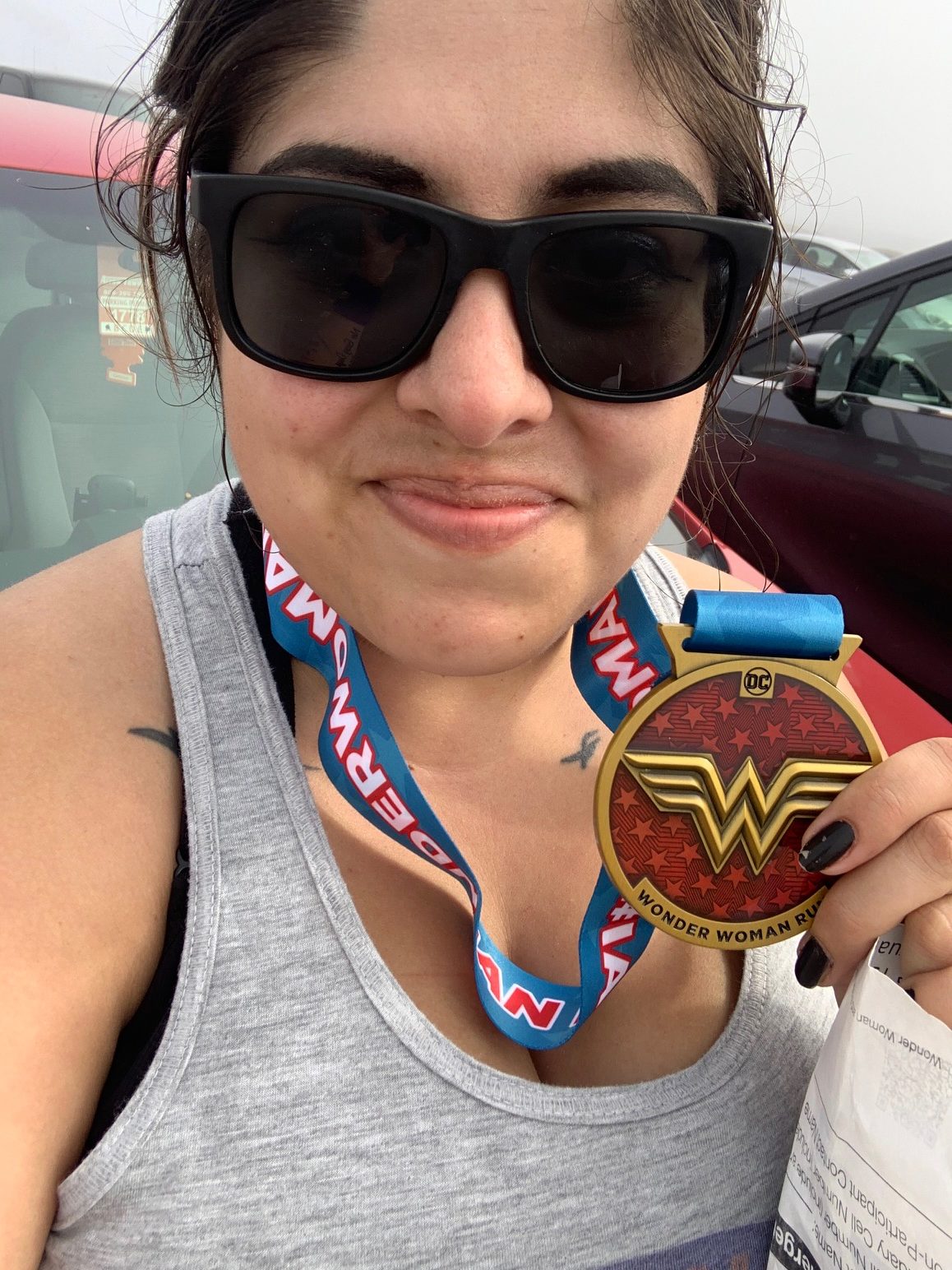 Running has become an incredibly important thing to me over the past couple of years – and this is something that still surprises me. My dad used to ask me to try it when I was in high school because, you know, everyone makes the high school team but I always just thought it was his way of finding some kind of sport for me to participate in. Anyhow, it took me quite a few years to discover it but I did and I love it. I'm slow, not only when I'm actually running but I'm slow to make progress too but that's okay. My big goal for 2020 was to accomplish my next running goal – complete a 10K. I added it to my 40 Before 40 as well because 6.2 miles just felt sooo impossible! I was scheduled for an IRL race back in March but Covid hit and postponed that race until 2021 and then basically IRL races have been canceled all year.
Well, it ended up that the Wonder Woman Run decided to go virtual, with a brand new medal and a bunch of my running friends and I thought it would be great to all do the race – either 5K or 10K – together but virtually in our different places across the country. I was immediately IN. The Wonder Woman 5K was my first ever 5K so it felt fitting that it would be my very first 10K too. I headed down to the beach, to escape the ridiculously hot weather that has not gone away, and I did it! It was slower than I wanted it to be but I did it! I ran 3.1 miles out and 3.1 miles back and I made it happen. I'm hoping to do it again, soon, I hope but I'm just proud that I did it. I never ever thought I could run 6.2 miles!
4. HAVE ANOTHER NOVEL PUBLISHED – accomplished on september 22nd 2020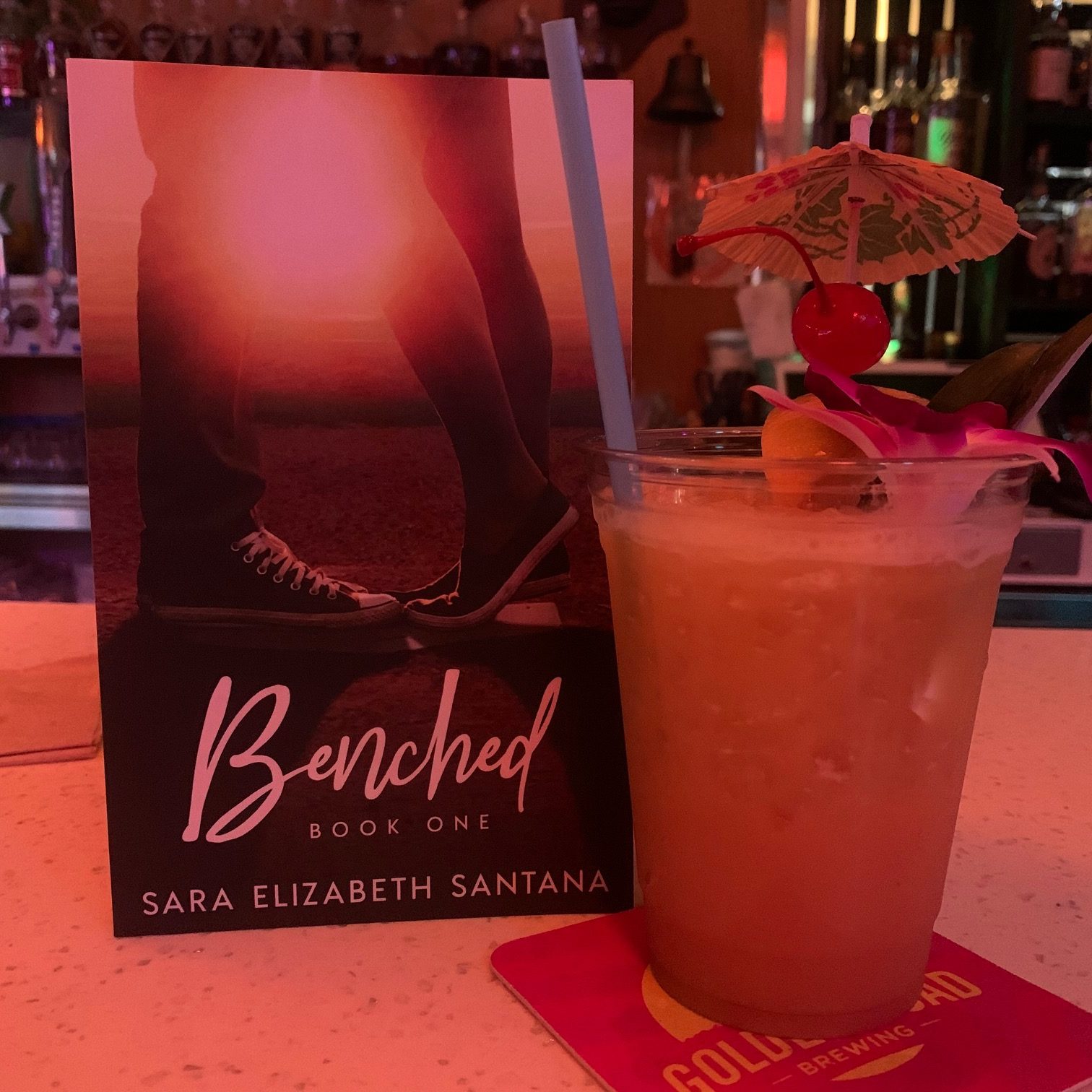 When The Awakened (published in 2015) and The Sanctuary (published in 2017) were pulled by my former publisher, it honestly broke my heart. It took a hit at my self esteem and confidence as a writer and I struggled for awhile. I never thought I'd finish anything ever again and I never thought I'd be published again, honestly.
With covid and quarantine, I had a lot of time on my hands and I ended up with some extra money as well. I've been lucky enough to have kept my full time job so when I had some extra money, I decided to put it toward something that I had been wanting to do for some time – self publish my new adult baseball romance, Benched. I spent May to September thinking of nothing else but Benched. I edited and rewrote and edited some more and got a cover, then a new cover and did so much work to make it happen. Benched came out this September, on the 22nd, and its been so amazing and I've been so lucky with it.
11. BUY MYSELF A NEW CAR – ACcomplished ON july 18th 2020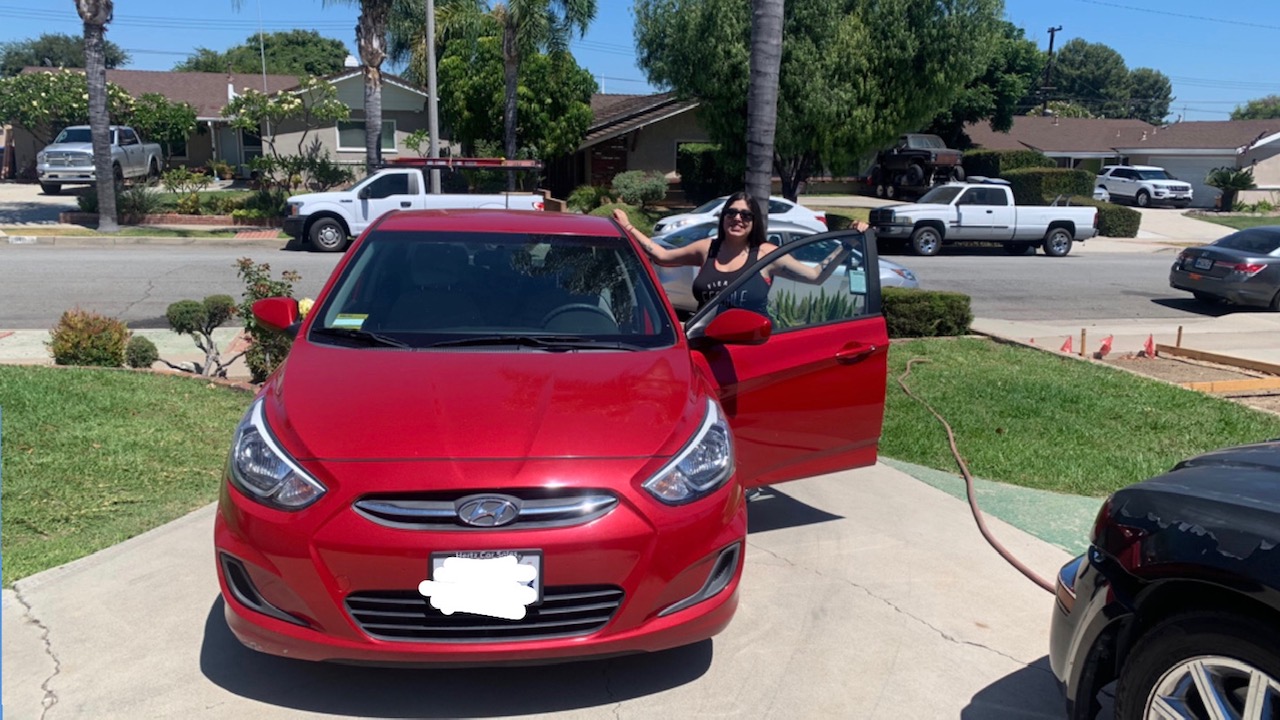 I bought my first car when I was nineteen years old, allllll the way back in 2007, and its been the only car I've ever owned, until I moved to our apartment in 2019 and realized that I just couldn't take it with me. My Elphie girl – a 99 green Honda Civic named after one of my favorite musical characters – was SO good to me but it was way past time to say goodbye. I've spent a little over a year sharing a car with the boyfriend and while it absolutely works logistically, its HARD to not have your own car after all these years of having one. I honestly never thought I'd be able to get one again. My credit is terrible and its so hard to save up for a down payment and all of that. I just thought, well I'll share my boyfriend's car forever haha.
But I got lucky this year. My youngest brother Stevey was ready to purchase his first car and he went through Hertz car sales – which another one of my brothers did a few years ago – and was able to get a great deal under harder circumstances and my dad immediately called me to tell me to give it a try. I found a car I wanted – a car make and model that I've actually had my eye on for a couple years now – and went in and left with my new-to-me car. Its so new to me, so pretty, with all these fancy things that my old car never had (like a working drivers side window that rolls down, what!) and I just love it. I've had it 3 months now and I just am so happy to have my own car.
14. DO A BOUDOIR PHOTO SHOOT – Accomplished on october 18th 2020
This is something that I wanted to do for so long, longer than I even shared that I wanted to do it. I remember wanting to do something like that when I was in my old relationship but I never ever dared to share that with anyone because the person I was with constantly judged me – and everyone else – on what they liked and the things they did and I just knew the whole time that he would think it was stupid and wouldn't appreciate it and so on so I kept it to myself. Then I did share it but I just couldn't work up the guts to actually do it. I had confidence issues for years and it was hard to convince myself that I could do it. Then I won a contest for a free shoot with a company and there was this fine print about having to spend $2000 which is INSANE, and it put me off for awhile.
Well I found this wonderful company called All Things Boudoir that has a facebook group full of amazing women that encourage and support each other and I finally did it. I scheduled my shoot and then proceeded to freak out for weeks, especially in that 30 minutes before my shoot. But I enjoyed the hell out of my shoot and was on a high for the entire day afterwards because it just felt so awesome. Then I went back to nerves again, thinking I would absolutely HATE all my photos and instead, I had to narrow 70 pictures that I loved to the 10 pictures that I could afford. It was one of the most amazing experiences in my life and it has filled me with self confidence and self love and I just want to convince all the women in my life to do it. I can't speak highly enough of ATB and of the experience in general.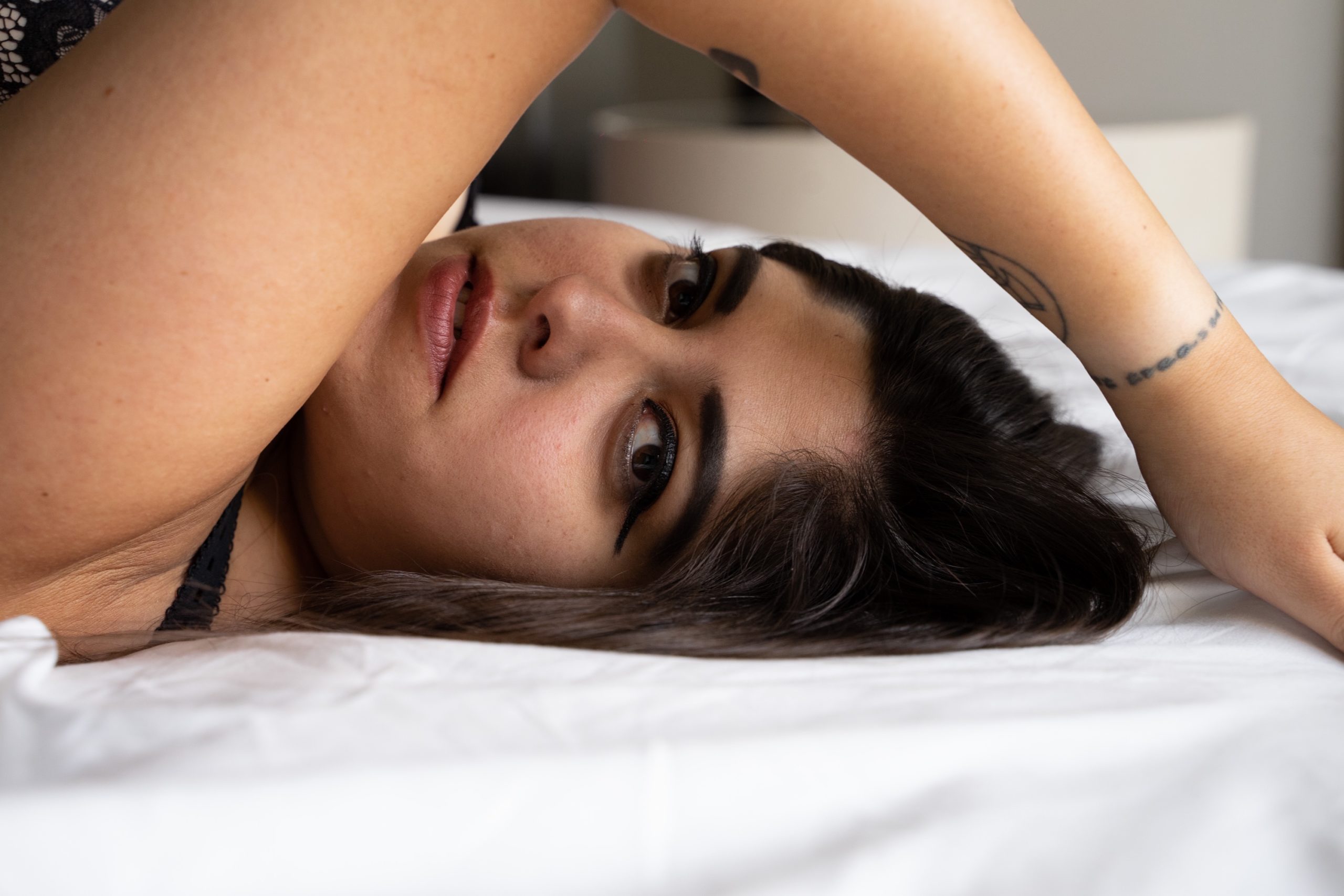 ~*~*~*~*~*~*~*~*~*~*~*~
I hope you stick around while I knock off more things on this bucket list. Share in the comments what kind of things are on YOUR list!