Along for the Ride is easily  one of my top ten favorite books of all time and so when I heard Netflix was doing an adaptation – I was beside myself with excitement. I think Netflix has done a great job adapting some really great YA novels like To All the Boys I've Loved Before and Dumplin' and even with Shadow and Bone/Six of Crows. I really had a lot of faith in this adaptation. I think that young adult contemporary novels tend to translate better into film and so I was so excited. Nervous, of course, because it's my favorite Dessen novel and just plain one of my favorite books ever.
I've now watched the Netflix movie about four times now and I think its more than past time for me to finally post my review and thoughts!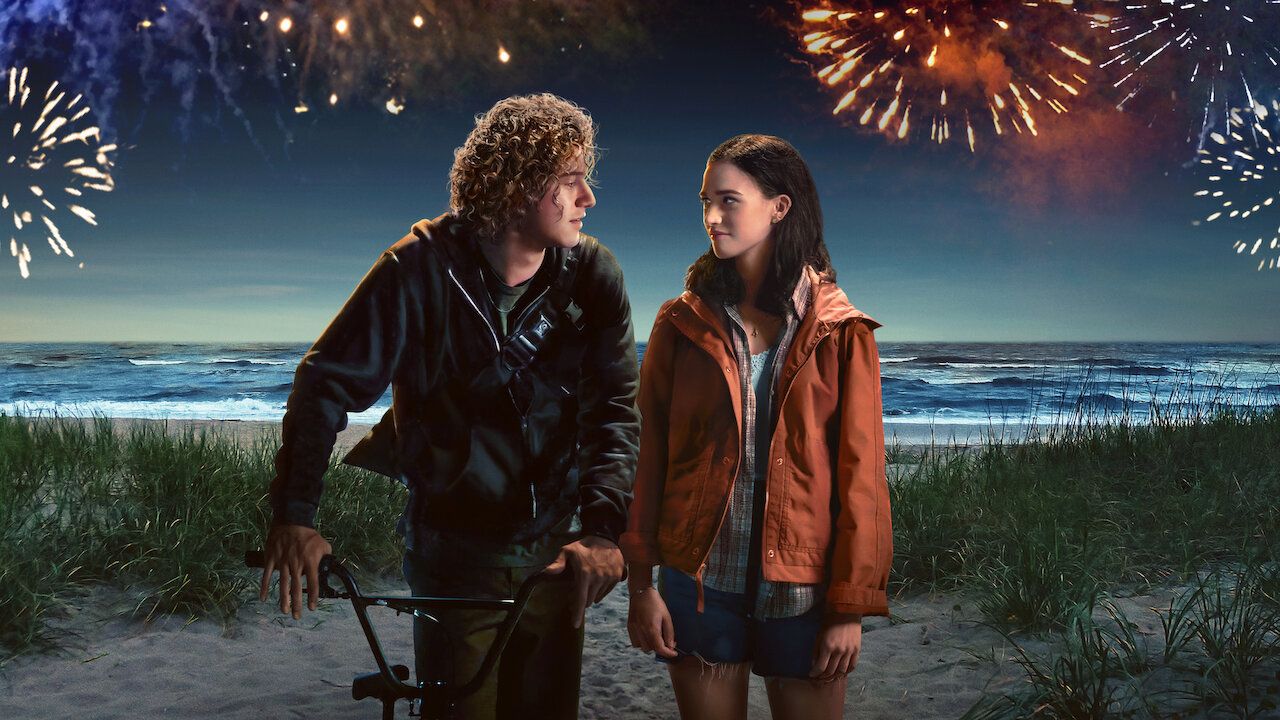 Along for the Ride has been one of my favorite books for years for so many reasons. I love the friendship and eventual romance between Auden and Eli. I love the blending of two families and how its difficult and fought against so hard in the beginning. I love the story of a teenager who had to grow up too fast because I relate to it so much. I love the friends that Auden makes and all the things they do that remind me of all the friendships I had growing up. I love that its summer and it gives us that open, beautiful possibility that comes with summer. I wanted the movie to capture that.
Let's see if it did! I don't think I have to say that this post will most DEFINITELY have spoilers for the book and movie but I'm going to say it anyway. You've been warned!
Things I Thought Could Be Better
I'm going to start with the things I wasn't super sold on because, genuinely, there weren't many and I want to get the bad news out so we can focus on the good!
I wish there was more explored with Auden and her parents. In the books, Auden's biggest obstacle to overcome is her relationship with her parents and her reaction to their divorce, which happens prior to the events we get to witness. This is in the movie but I think it should have been explored more. The movie focuses more on the romance, which I do understand, but I think the dynamic between Auden and her parents is such an important part of her story and I was a little sad that it was there but just not enough
I wish Hollis was there. Hollis is Auden's older brother, a wanderer, the can do no wrong sort of kid in the family. While Auden has all these expectations, Hollis does not. What's great though, is there is absolutely NO animosity between the two of them and they have a great relationship. While I do understand them cutting him as a character – he isn't absolutely integral to the story – I really like him and I missed him in the movie. I think he's a good person for Auden to have in her life and I think his presence helps both their mom and dad to reach the points that they need to.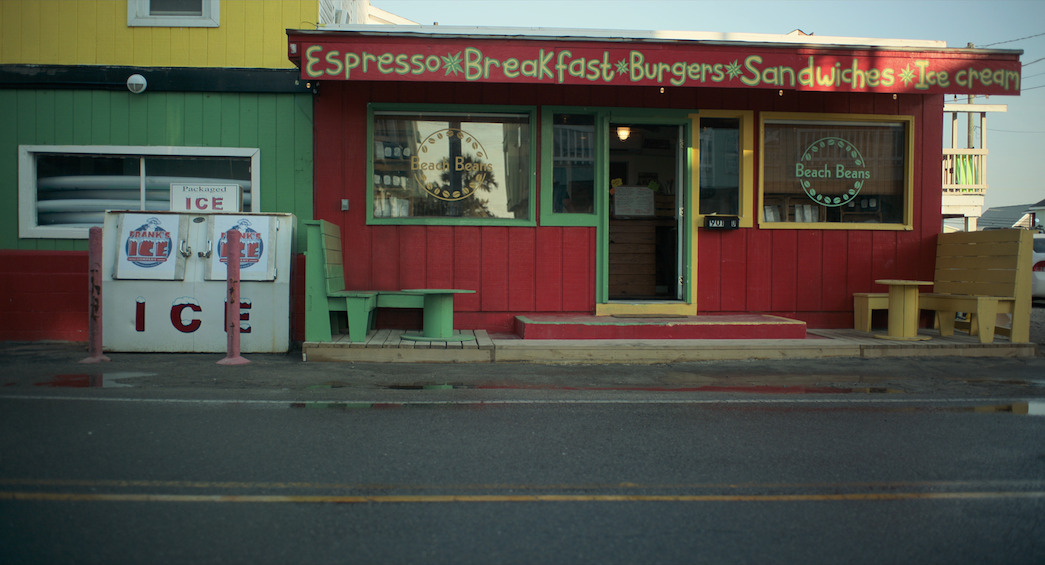 We don't get to see Last Chance diner! We talk about it – and its killer onion rings – but we don't see it! I squealed with happiness at the mention of it but not seeing it was a bummer. I know there are way bigger fish to fry but I was super looking forward to it. Last Chance is a staple through out Sarah Dessen's novels, especially Keeping the Moon, which I read when I was 13 years old, so I do wish I could have seen it. However, seeing places like Beach Beans, the bike shop, the laundromat, Clementine's, and all that was still pretty great.
I wish there was more of Thisbe, the baby. Thisbe is the daughter of Auden's dad, Robert, and Auden's stepmom, Heidi, and she's a huge part of the novel. She is definitely there but I wish she was included a bit more. Auden's relationship with her baby sister is so integral to her own summer blossoming and she becomes so important to Auden. I figure its hard to shoot with a baby on set all the time and that they felt it wasn't as important as her relationship with her parents, her relationship with Eli and her friendships with Maggie, Leah and Esther but I did definitely miss that connection with Thisbe.
Things I Loved
Speaking of places like Clementine's and Beach Beans, one of my favorite parts of the movie was seeing Colby come to life. Like Last Chance, Colby is a HUGE thing in Sarah Dessen's world. Several books mention it, some explicitly take place there, some have small scenes there – Colby is a familiar place to me. Seeing it come to life was awesome. It was like seeing Hogwarts castle for the first time – it was something I'd only ever pictured and now it came to life and all I wanted, not for the first time, was to GO there.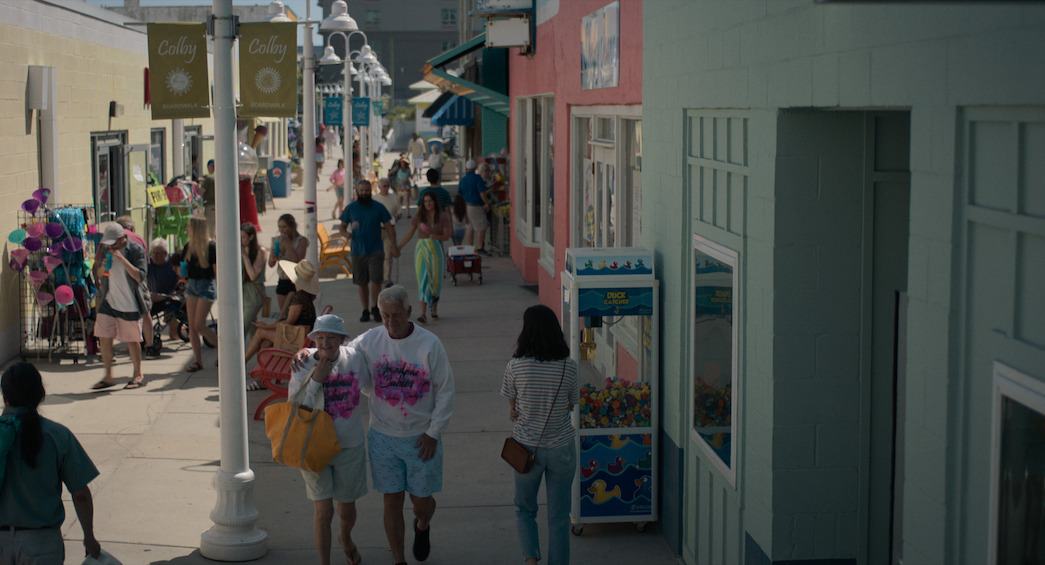 I thought that the casting was absolutely phenomenal. As one of my favorite books, I know what I pictured in my own head for characters but I could have never come up with a cast for those characters. The actors that were cast, from unknowns like Emma Pasarow and Belmont Cameli, to well known, well received actors like Kate Bosworth, Dermot Mulroney and Andie MacDowell, were all so perfect for their roles. I really felt like they understood the characters they were playing. I loved Emma's portrayal as Auden – I felt like she even looked how the book described her – and she captured Auden so well. I loved all the actors who played the Colby gang like Maggie, Leah, Esther, Adam, Jake, and so on. I think the one that I loved the most was Heidi, played by Bosworth. Heidi is one of my favorite characters in the book and Kate did such a wonderful job with her and I just fell in love with the character all over again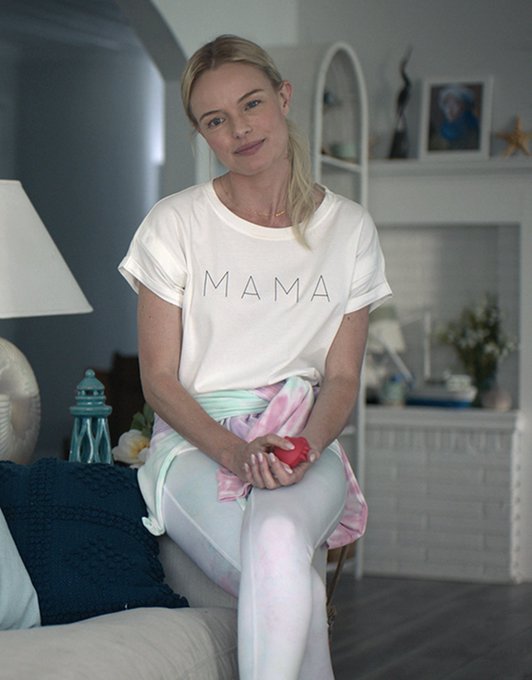 I loved that the movie captured what I wanted to capture – that wonderful feeling of summer. The possibility of it. The romance and adventure of it. The fact that it's this blank slate for you and your friends and first love. Along for the Ride, the book, has that and they bring it to the movie. We have nights at the beach, bonfires, parties and food fights, 4th of July, ice cream and popsicles and riding bikes and dancing and singing. We have the dancing at Clementine's and the hot dog party at Adam and Wallace's house and friends singing loudly as they drive around and I loved it. I feel like it captured it so perfectly and it captured Auden's first experience with it so much and I loved it. I love Sarah's novels because they tend to take place during summer and they always have that feeling of possibility and the movie really did that.
I enjoyed the friendship and romance between Auden and Eli. It was different in a lot of ways from the book but I think Emma and Belmont understood the characters of Auden and Eli and I think that comes across. I loved that a lot of their adventures were still the same and that they bonded over Auden's quest to do all the things she missed out on as a child. I loved that the thing that keeps them together and also keeps them from moving forward are the same as in the book. Auden struggles because she never dealt with her parents divorce and Eli struggles because of the death of his best friend, Abe. Their relationship was addicting and full of swoon in the books and I enjoyed it in the movie too. I did not mind the differences because in the end, Auden and Eli were Auden and Eli.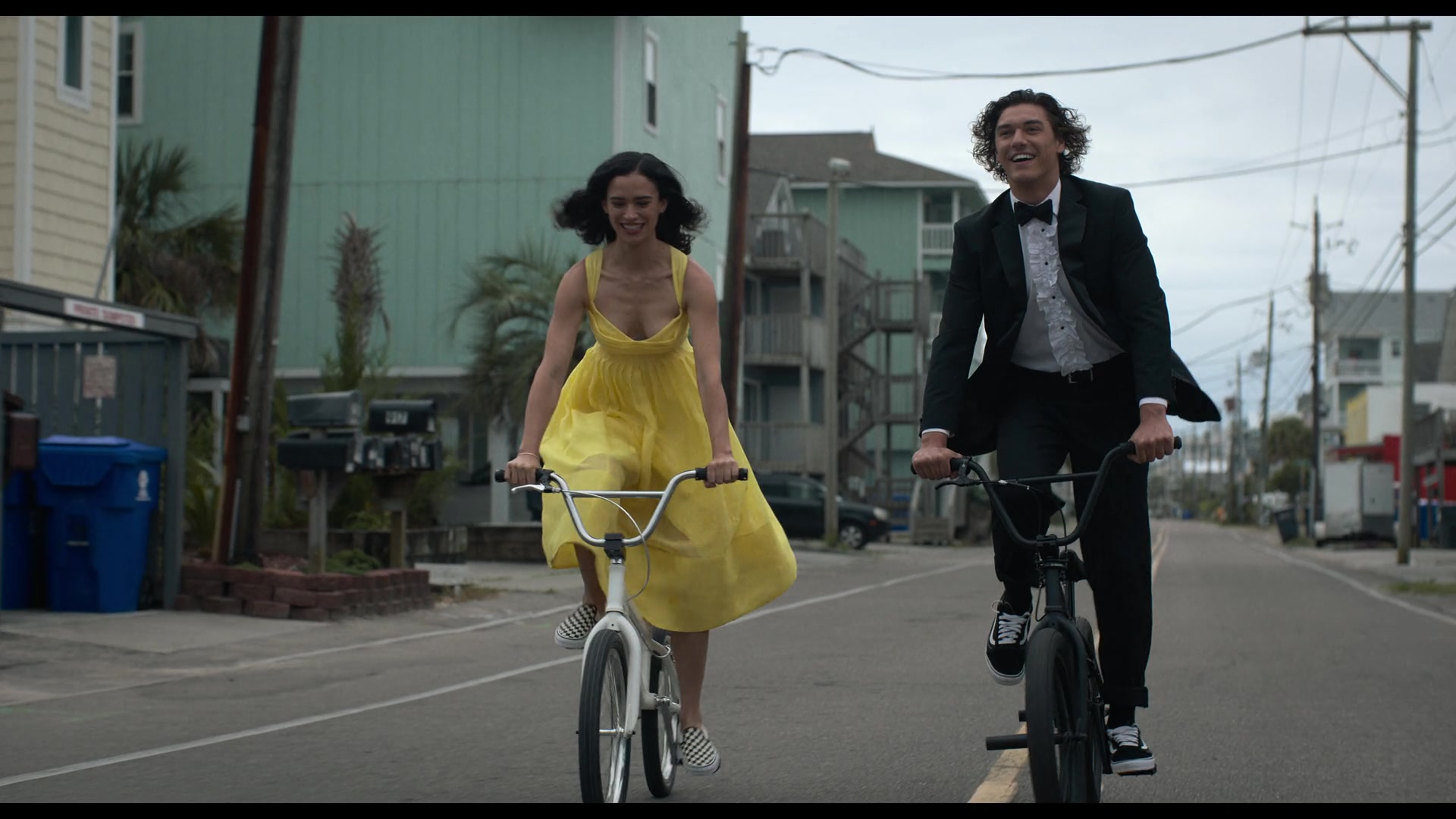 The bike riding. That's it. Don't need to say more than that. I just loved that it was such a big part of the book and a big part of the movie and that we get to see Auden riding her bike in a dress and sneakers, alongside Eli. It was just everything that I needed.
THE VERDICT
While there were definitely things from the book that were changed and there were things that I wish had been different, all in all, I really thought this was a great adaptation. I am usually pretty unhappy with how some of my favorite books were adapted and I definitely was not this time. I loved recognizing things I loved from the book and hoping but not entirely knowing what was going to happen next. I loved Emma as Auden and Kate as Heidi and I thought it felt fun and sweet, romantic and adventurous and it had that perfect summer feeling. I've watched it a handful of times already and I definitely  look forward to watching it again.