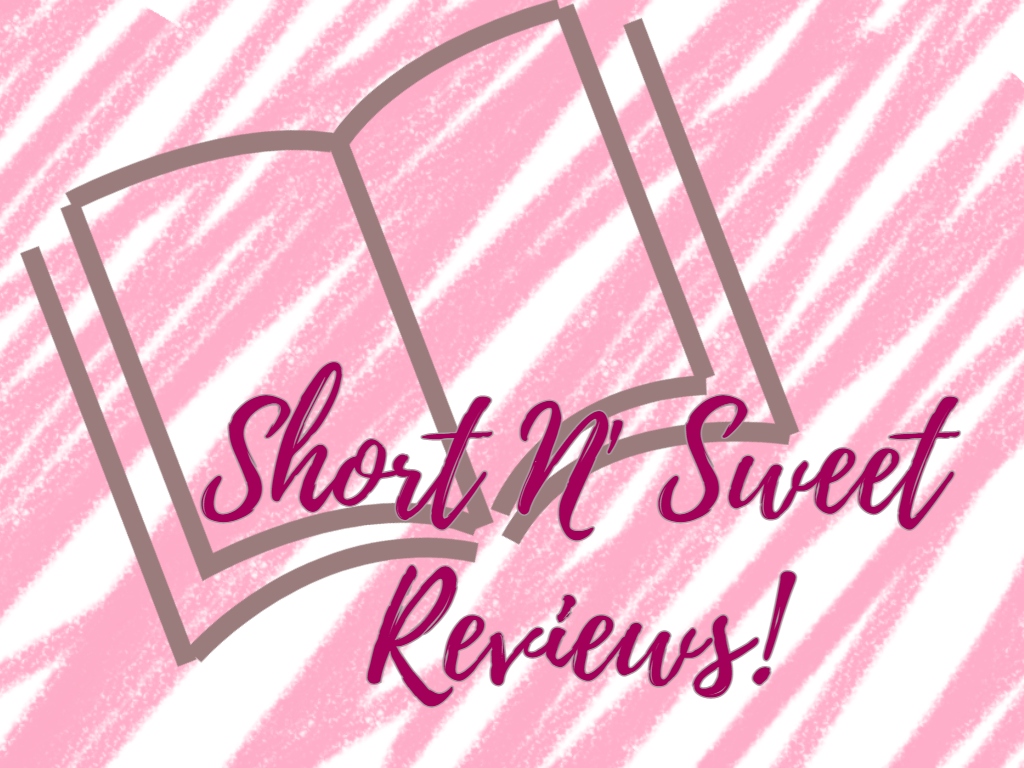 Welcome to the Short N' Sweet Book Review! For the almost nine years that I've been reviewing books on this blog, I've written long, wordy reviews that, let's be honest, not a lot of people are probably reading. This year I decided to shorten those reviews and get straight to the point – what is this book about, who wrote it, where you can find and a short review on what I loved, liked and maybe thought could be better.
Today's review features a review for a book coming out this October, Everything Within and In Between by Nikki Barthelmess!
~*~*~*~*~*~*~*~*~*~*~*~
About the Book
I Am Not Your Perfect Mexican Daughter meets Color Me In in Everything Within and In Between where Ri Fernández struggles to reclaim a heritage and a mother from her strict grandmother who has kept Ri away from both.
For Ri Fernández's entire life, she's been told, "We live in America and we speak English." Raised by her strict Mexican grandma, Ri has never been allowed to learn Spanish. What's more, her grandma has always pushed Ri away from the neighborhood they call home and toward her best friend's world of mansions and country clubs in the hopes that it'll bring Ri closer to achieving the "American Dream."
In her most private thoughts, Ri has always believed that her mother, who disappeared when she was young, would accept her exactly how she is. So when Ri finds a secret unanswered letter from her mom begging for a visit, Ri decides to reclaim what her grandma kept from her: a language and a mother. But nothing goes as planned. Her mom isn't who Ri imagined she would be. And Ri's struggling to navigate the different interweaving threads of her mixed heritage that make her who she is. Nobody has any idea of who Ri really is—not even Ri, herself.
Genre: Young Adult, Contemporary
Pages: N/A
Part of a Series?: Standalone
Release Date:  October 5th, 2021
Publisher: HarperTeen
Source: e-ARC
Find the Author: Website / Instagram / Twitter
FIND THE BOOK: Available Only for preorder!
GoodReads / BookShop (support your local indie!) / IndieBound / Barnes and Noble / Amazon / Audible / Book Depository / Apple Books / Kobo / Google Play
short n'Sweet Review
I'll admit it – I stumbled upon this book by complete accident while browsing through Edelweiss, hoping that there would be an ARC available that would catch my eye. This cover stood out and also the recommendation that those who read and loved I Am Not Your Perfect Mexican Daughter would love this book as well. As someone who freaking loved that book, I was sold on that alone. I downloaded the book and then proceeded to read it all in one sitting, staying up entirely too late when I wake up at 530 am for work. I was immediately hooked into the story because I immediately felt connected to Ri. Ri's main focus in this novel is that she has this heritage of being half white and half Mexican, raised by a Mexican grandmother, and yet she feels this weird imbalance of relating to her culture and not really knowing where she fits. I am also half white and half Mexican and while I am closer to my Mexican family, I do feel that imposter syndrome quite often, especially since I, like Ri, do not speak Spanish and was never taught to speak Spanish. I really appreciated Ri's journey and her struggle to figure out how to balance the friendship she has with Brittany, a white girl who is very privileged and sometimes very unaware of that privilege, and the friendships she's building with Nina, Cassie, Edgar, who understand her in ways that Brittany doesn't. I think Nikki really captures the struggle in finding your identity when you're mixed race, especially if you're white-passing, and I think she does an amazing job at the confusion that comes with trying to connect with a culture that you weren't really brought up with. Nikki's characters are so human and her book is full of so many emotions, good and bad and in between, and its easy to relate to the characters and the story, even if your story isn't quite the same. Add in the setting of one of my favorite places to take a day trip – Santa Barbara – and I was absolutely in love with this book and will definitely be adding a physical copy come October when it releases!
RATING:
4 out of 5 Stars
~*~*~*~*~*~*~*~*~*~*~*~