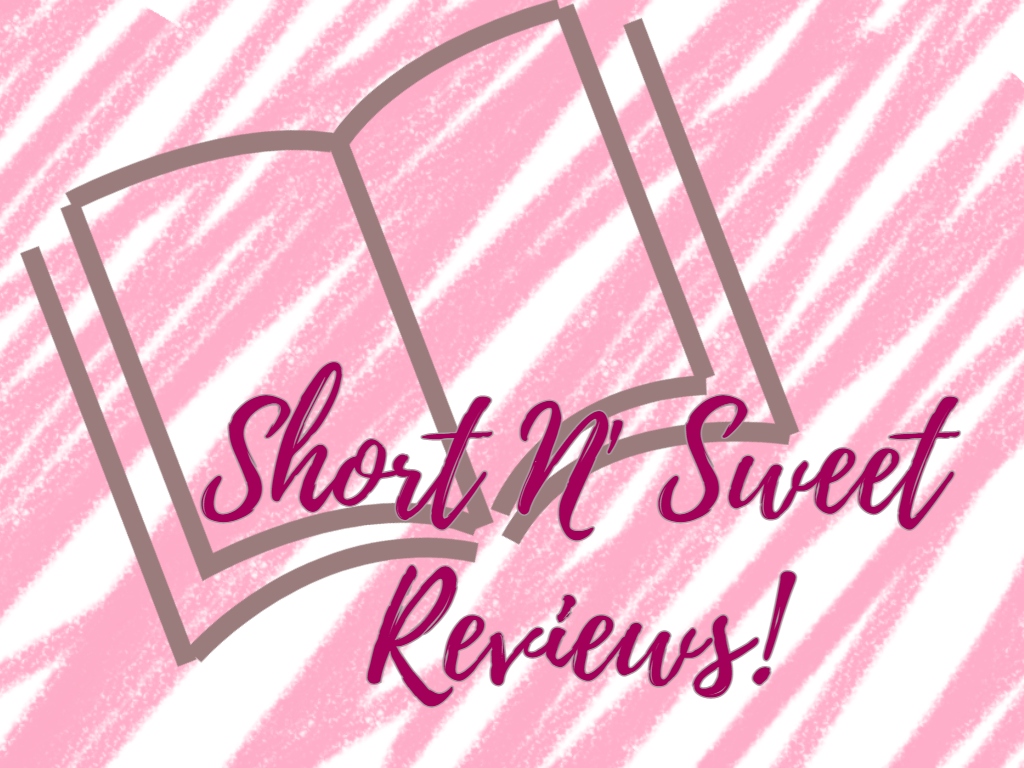 Welcome to the Short N' Sweet Book Review! For the almost nine years that I've been reviewing books on this blog, I've written long, wordy reviews that, let's be honest, not a lot of people are probably reading. This year I decided to shorten those reviews and get straight to the point – what is this book about, who wrote it, where you can find and a short review on what I loved, liked and maybe thought could be better.
Today's review features a fun rom-com centered around Seattle public radio – The Ex Talk by Rachel Lynn Solomon!
~*~*~*~*~*~*~*~*~*~*~*~
About the Book
Shay Goldstein has been a producer at her Seattle public radio station for nearly a decade, and she can't imagine working anywhere else. But lately it's been a constant clash between her and her newest colleague, Dominic Yun, who's fresh off a journalism master's program and convinced he knows everything about public radio.
When the struggling station needs a new concept, Shay proposes a show that her boss green-lights with excitement. On The Ex Talk, two exes will deliver relationship advice live, on air. Their boss decides Shay and Dominic are the perfect co-hosts, given how much they already despise each other. Neither loves the idea of lying to listeners, but it's this or unemployment. Their audience gets invested fast, and it's not long before The Ex Talk becomes a must-listen in Seattle and climbs podcast charts.
As the show gets bigger, so does their deception, especially when Shay and Dominic start to fall for each other. In an industry that values truth, getting caught could mean the end of more than just their careers.
~~
Genre: Romance
Pages: 336
Part of a Series?: Standalone
Release Date:  January 26th, 2021
Publisher: Berkley
Source: Owned e-book
Find the Author: Website / Instagram / Twitter
FIND THE BOOK:
GoodReads / BookShop (support your local indie!) / IndieBound / Barnes and Noble / Amazon / Audible / Book Depository / Apple Books / Kobo / Google Play
short n'Sweet Review
Did you ever watch the short-lived show, Life Unexpected? The two main characters are cohosts on morning radio, dating in secret, but pretending to banter and be complete opposites on the air. This book…it absolutely reminded me of that show, just a little twisted, and I ADORED that show so I feel like I went into this book already expecting to love it. I know absolutely nothing about radio, let alone public radio, but I love the environment that Rachel creates because you're immediately involved. You care about these people, especially Shay, after all of her years of dedication to her job and the station and the audacity of her boss, who at the best is a bonehead and at the worst is absolutely sexist. Shay is such a great character with her big house and her high maintenance dog and her quickness to get attached and loved. Enter in Dom, tall and a little snobby but absolutely genuine and I was just absolutely in love. I loved their back and forth banter, in real life, and in their fictional relationship on the air. I am ALL in when it comes to fake relationships and Rachel does a wonderful job at making you root for the two of them the entire novel. Plus guys, we hardly ever get a hunky Asian male lead and I was getting Henry Golding in Crazy Rich Asians vibes and I loved it. I binged this novel in an entire sitting, staying up entirely too late when I had to wake up for work the next day and it was absolutely worth it.
RATING:
4 out of 5 Stars
~*~*~*~*~*~*~*~*~*~*~*~