I am a Disney fan and have been so since I was a small child. One of my earliest memories is riding in an Autopia car at Disneyland when I was two years old. My dad has worked at the park at various times in my life. I myself worked there in Fantasyland and Tomorrowland during the 60th anniversary of the park. I've been a consistent annual passholder since I was seventeen, back in 2005. I love Disneyland. It's my happy place. The last time I went to the park was in February of last year, just a few days before my birthday, a tradition. I remember choosing not to go the last day the park was open because I was so sure the park would be open again soon and I immediately regretted it as the park has now been closed for over a year now.
Disneyland is absolutely my happy place. One of the best parts of being an annual passholder is that ability to stop by whenever you want. I live roughly 20-ish minutes away from the resort and I work about 5 minutes away. It wasn't uncommon for my fiance, Daniel, and I to decide to go for a couple hours after work, ride a couple rides and maybe grab some dinner, and head home. If I was having a bad day – either just a rough day at work or dealing with a bad day in my anxiety and depression – going to Disneyland could fix that so fast. My mental health definitely took a turn when the park closed and remained closed over the course of this pandemic. Now, don't get me wrong – I think it was right to remain closed but man, that did NOT stop me from missing every single inch of that park.
Finally, finally, finally, the park is reopening on April 30th and tickets just went on sale. I went back and forth on buying a ticket to go. On one hand, omg, I truly miss that park. Not going back just feels so wrong. But on the other hand, I've been a passholder for ages and that program no longer exists so I'd need to buy tickets like a normal attendee and tickets are expensive! I really didn't have the money for tickets, not when our rent just went up, I have a car payment and I have to save for a wedding coming up in less than a year, eek! But I woke up the morning tickets went on sale, and dove in. I got lucky to grab a couple of tickets for myself and Daniel, thanks to my sister, for mid-May and I'm already counting down the days until I'm back in the happiest of places.
It'll be so different to be back in the park again, not as a Passholder! Being a passholder meant that you could kind of pick and choose what you wanted to do, there wasn't a rush or an anxiety about doing everything you wanted to do because you could always come back! This is obviously different and after over a year of being away, I definitely have a little anxiety about doing the things that I missed doing. Here are the top ten things I hope to be able to do when I finally return to my beloved park next month.
Ride the Haunted Mansion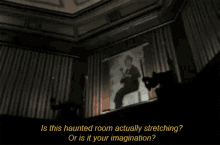 Haunted Mansion is absolutely my favorite ride, erm, attraction at Disneyland and I can't wait to ride it again. I haven't ridden it in actually longer than the park being closed because it was in the Nightmare Before Christmas overlay when the park closed, which I do love, but I enjoy the original more. They've also done some refurbishment and changed some things and while there are videos and photos online, I haven't watched any because I can't wait to see them for myself. I need to see my Hatbox Ghost!
Eat a Mickey Pretzel 
One of my favorite things to eat at Disneyland, something that I eat every single time I'm in the park, without fail, is a Mickey pretzel. I love soft pretzels and there's just something about a Mickey pretzel that hits the spot. They don't sell it in Downtown Disney and I apparently totally missed it when I visited California Adventure in February, though I totally looked for it, so its a major goal to get my hands on one.
Ride the many adventures of winnie the pooh
Winnie the Pooh is easily my favorite Disney character and because of that, his short and sweet ride tucked in the way back in Critter Country is one of my favorite rides. I think its one of the most underappreciated rides but I adore it and I can't wait to get on that ride for sure.
See the Enchanted Tiki Room Show and Enjoy a Dole Whip
My favorite places at the Disneyland Resort is the Trader Sam's Enchanted Tiki Bar, tucked poolside at the Disneyland hotel. There is no hint of when it'll be reopening so I have to get my tiki fix at some of my other favorite tropical places – the Enchanted Tiki Room, where the birds sing words and the flowers croon, accompanied by the delicious, often imitated but never perfectly replicated Dole Whip.
Sing It's a Small World At the Top of My Lungs
I know that most people don't really like Small World and I get it. Honestly, before 2014, I was probably in the same boat there. But when I worked at Disneyland, I mostly worked in the Small World area stores and I really grew to love it and it is now once of my favorite rides. I feel the perfect way to end my night is to go on Small World.
Take a Picture in Front of Sleeping Beauty's Castle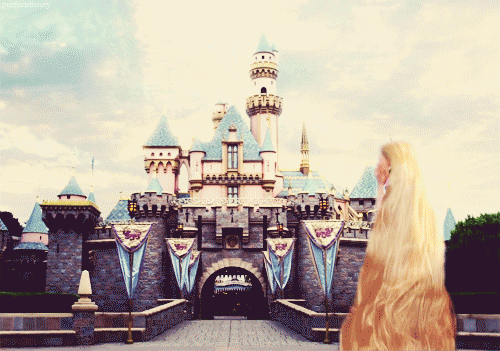 I don't really do much of that anymore – honestly, I couldn't tell you the last time that I stopped to take a picture in front of the castle but I HAVE to for my return to the park. I'm considering taking a fake proposal picture in front of it but when we did that in front of Hogwarts a couple weeks ago, people were seriously so confused…
Buy Bride and Groom Ear Hats With Our Names and Wedding Date
I wanted to do this prior to our engagement photos but there was no way to do it! You could buy the hats in Downtown Disney but there's no where to get it embroidered. If I'm being honest, I don't even know if you'll be able to do so when the park opens but I think there's a bigger chance and I want them!!!
Ride the Updated Snow White Ride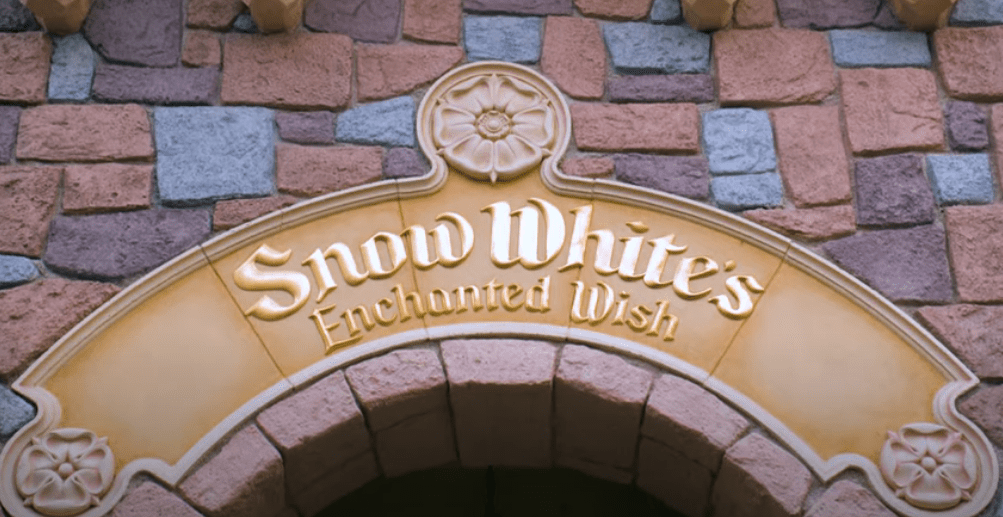 I have always really liked the Snow White ride but I've never had a super crazy emotional attachment to it or anything. However, they have completely refurbished and redone it and I can't wait to see it. It's such a old ride so it was in need of a facelift. I'm sure its going to be absolutely wonderful; I've seen some pictures and it looks magical. It's gone from Snow White's Scary Adventures to Snow White's Enchanted Wish and its going to be great!
Smell the Pirates of the Caribbean Water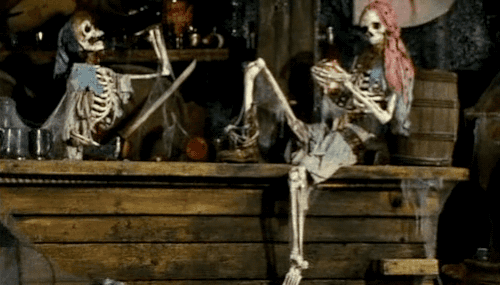 Look, unless you've been to Disneyland and been to Disneyland multiple times, you just probably don't get it. But there's something about the water in the Pirates of the Caribbean ride that is so distinctive. It's been so long since I've smelled it and I'm so ready for it.
Eat Dinner and Enjoy a Hurricane at Blue Bayou
Blue Bayou is one of the fancier restaurants inside of Disneyland and has always required reservations. It is inside the Pirates ride and is awesome. I don't go often because its pricey but I do like to try and do it. The reason I'd like to do it this time is because they are now serving alcohol there. Until 2019, alcohol was not served at the park AT ALL until Star Wars: Galaxy's Edge opened (you cannot take any alcohol out of that particular land). Now Blue Bayou is adding alcohol to its menu and that includes my absolute favorite drink – Hurricanes. If I can't go to Sam's yet…I'll settle for the Bayou!
~*~*~*~*~*~*~*~*~*~*~