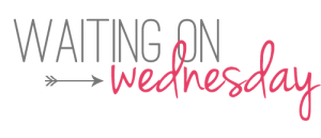 This Waiting on Wednesday is a post by a good friend of mine, Julie Buxbaum. Its been a hot minute since her second YA novel and so I'm absolutely *grabby hands* when it comes to this third book. It sounds amazing and potentially heartbreaking and so, you know, its right up my alley…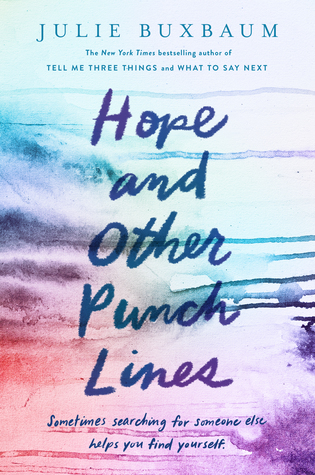 Title: Hope and Other Punchlines
Author: Julie Buxbaum – Her Website
Published By: Delacorte Press
Publishing Date: May 7th, 2019
Pages: 304
Genre: Young Adult, Contemporary
Summary:
Sometimes looking to the past helps you find your future.
Abbi Hope Goldstein is like every other teenager, with a few smallish exceptions: her famous alter ego, Baby Hope, is the subject of internet memes, she has asthma, and sometimes people spontaneously burst into tears when they recognize her. Abbi has lived almost her entire life in the shadow of the terrorist attacks of September 11. On that fateful day, she was captured in what became an iconic photograph: in the picture, Abbi (aka "Baby Hope") wears a birthday crown and grasps a red balloon; just behind her, the South Tower of the World Trade Center is collapsing. 
Now, fifteen years later, Abbi is desperate for anonymity and decides to spend the summer before her seventeenth birthday incognito as a counsellor at Knights Day Camp two towns away. She's psyched for eight weeks in the company of four-year-olds, none of whom have ever heard of Baby Hope. 
Too bad Noah Stern, whose own world was irrevocably shattered on that terrible day, has a similar summer plan. Noah believes his meeting Baby Hope is fate. Abbi is sure it's a disaster. Soon, though, the two team up to ask difficult questions about the history behind the Baby Hope photo. But is either of them ready to hear the answers?
PreOrder Links:
Amazon / Barnes and Noble / Book Depository / iTunes / Kobo / GooglePlay
Why I'm Waiting:
I have thoroughly enjoyed both novels that Julie has put into the world so far – in the YA world, of course. She has a way of capturing human emotion, especially all those crazy whiplash of emotions of being a teenager, that just makes her books and her stories and her characters so addicting and so compelling. From the moment I began Tell Me Three Things when it came out, I was 100% hooked and the same happened with her second novel. I just know that this will happen with her third novel.
I am especially anticipating this novel because 9/11 feels real close to my heart and I think its because I was just young enough to be confused about what was going on but just old enough to understand that this was a big deal and just old enough that its had an impact on the rest of my life. I was 13 when it happened and so stories, nonfiction and fiction, to this day still have a grand impact on me and I'm really excited to read this one.
*******************
Support us on Patreon for only $1 a month to gain access to monthly exclusive interviews, ARC and signed book giveaways, reviews for books I DIDN'T like and more by following the link here.