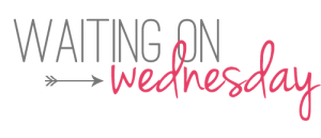 Today's Waiting on Wednesday post is all about the super anticipated – at least by me – sophomore novel by Alexa Donne, entitled The Stars We Steal. Alexa's first novel, Brightly Burning, was an awesome sci-fi retelling of Jane Eyre and I loved it so much. I am counting down the days until The Stars We Steal, even though I have to wait SOOO long.
~*~*~*~*~*~*~*~*~*~*~*~
Title: The Stars We Steal
Author: Alexa Donne – Her Website
Published By: Freeform
Publishing Date: Houghton Mifflin Harcourt
Pages: 400
Genre: Young Adult, Science Fiction
Summary:
Engagement season is in the air. Eighteen-year-old Princess Leonie "Leo" Kolburg, heir to a faded European spaceship, only has one thing on her mind: which lucky bachelor can save her family from financial ruin?
But when Leo's childhood friend and first love Elliot returns as the captain of a successful whiskey ship, everything changes. Elliot was the one that got away, the boy Leo's family deemed to be unsuitable for marriage. Now, he's the biggest catch of the season and he seems determined to make Leo's life miserable. But old habits die hard, and as Leo navigates the glittering balls of the Valg Season, she finds herself failing for her first love in a game of love, lies, and past regrets. 
PreOrder Links:
Amazon / Barnes and Noble / Book Depository / iTunes / Kobo / GooglePlay
Why I'm Waiting:
This book sounds AMAZING and truly I can't wait until it comes out. Alexa pitches it as Jane Austen meets The Bachelor in space and I feel like that alone completely sells me on the concept. She rocked the science fiction and space in her first book and she's fantastic with romance and I think that she's totally going to knock it out of the park with this book. Plus…I mean, a space princess? A. SPACE. PRINCESS. You guys do know that Leia Organa is my hero for life right? I'm just so in. I honestly thought this book was coming out later this year and so I'm so so sad that I have to wait until next February to read it. Maybe I can get my hands on an ARC sometime before that…hmm…
*******************
Support us on Patreon for only $1 a month to gain access to monthly exclusive interviews, ARC and signed book giveaways, reviews for books I DIDN'T like and more by following the link here.