I am so insanely excited to have these guests on the blog today. I had the pleasure of meeting them at an Epic Reads event weeks ago and heard about their amazing book. I ended up with a chance to read it early and its amazing, and you can read my review here! Let's learn more about Austin Siegemund-Broka and Emily Wibberly and their amazing book, which is up for grabs in the giveaway!
ABOUT Emily wibberley and austin siegemund-broka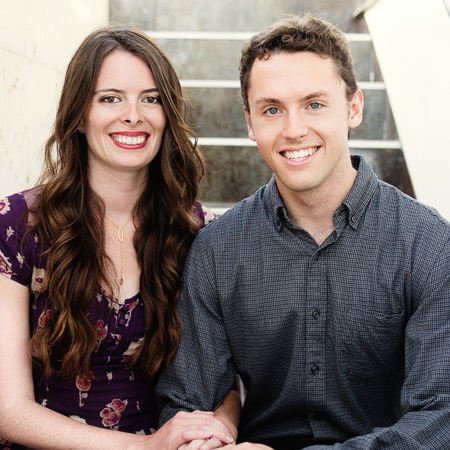 Emily Wibberley and Austin Siegemund-Broka met in high school and fell in love over a shared passion for Shakespeare. Austin went on to study English at Harvard so he could continue to impress Emily with his literary analysis, while Emily studied adolescent psychology at Princeton. They live in Los Angeles, where they've combined their interests and decided to write stories of high school, literature, and first love.
Find out more about these wonderful authors on their website: https://www.emilyandaustinwrite.com/
THEIR BOOK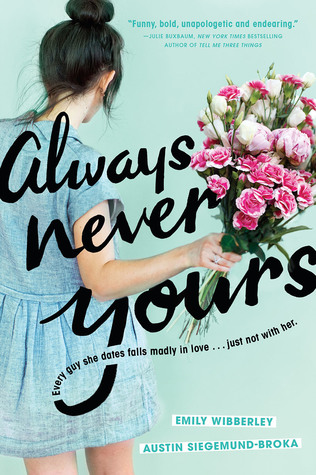 Megan Harper is the girl before. All her exes find their one true love right after dating her. It's not a curse or anything, it's just the way things are, and Megan refuses to waste time feeling sorry for herself. Instead, she focuses on pursuing her next fling, directing theatre, and fulfilling her dream school's acting requirement in the smallest role possible.
But her plans quickly crumble when she's cast as none other than Juliet–yes, that Juliet–in her high school's production. It's a nightmare. No–a disaster. Megan's not an actress and she's certainly not a Juliet. Then she meets Owen Okita, an aspiring playwright who agrees to help Megan catch the eye of a sexy stagehand in exchange for help writing his new script.
Between rehearsals and contending with her divided family, Megan begins to notice Owen–thoughtful, unconventional, and utterly unlike her exes, and wonders: shouldn't a girl get to play the lead in her own love story?
You Can Find Their Book At:
Amazon / Barnes and Noble / iBooks / Book Depository / Goodreads
THE INTERVIEW:
Nerd Girl: Tell us a little bit about Always Never Yours. What was the inspiration behind this story?
Austin and Emily: Always Never Yours comes from a few different inspirations. First, we wanted to play with conventional relationships in YA, which often begin unexpectedly and then grow into fairytale-perfect romances. We wanted to reverse the convention with a character who'd had plenty of high-school relationships, none of which ended with the "happily ever after." We wrote Megan to be, and wanted Megan to consider herself, the opposite of romantic heroines in literature. This brought us to one of our other inspirations—an interest in writing greater sex positivity into YA, female characters comfortable and freer in their sexuality. With Megan, we found we could work to reverse negative framings of female desire and sexually confident women.
Finally, of course, there was Shakespeare! We're both big fans, and we really enjoyed the chance to reinterpret his work, to play with the characters and concepts we love.
Nerd Girl: What were some of the benefits or difficulties in writing a novel together?
Austin and Emily: We have complementary strengths, which is really helpful! Emily is better with outlining and story structure, while Austin is keener on word choice and voice. Together, we genuinely write better than we would individually. We have each other to keep us responsible on the creative process, to keep us encouraged when we hit publishing hardships… and to keep each other laughing.
Of course, co-writing's not without its difficulties! The dynamics common to every relationship come up within the writing process. Each feeling respected in our ideas, working out compromises, pet peeves. It's really important to remain committed to each other and to collaboration.
Nerd Girl: Did your own relationship ever have an influence on the relationships that exist in the novel?
 Austin and Emily: Not exactly! To be honest, our relationship resembles the YA conventions we described earlier. We wanted to write a character who'd instead resigned herself to never experience her own perfect high school relationship, and who relearns to hope she could.
Of course…it's possible a part of both of us wanted to write a contemplative, bookish romantic lead who loves Shakespeare.
 Nerd Girl: Besides Shakespeare and the story of Romeo and Juliet itself, were there any other books that had an impact on the story or the way you wrote it?
Austin and Emily: We wanted to emulate the smart, funny YA contemporaries we fell in love with over the past few years. Morgan Matson's charming romances (and detailed world-building! It's a thing in contemporary too!) and Jenny Han's instantly iconic, unforgettable voice were huge inspirations, and Stephanie Perkins' dreamy combinations of the heartwarming and the hilarious. Julie Buxbaum and Robyn Schneider's wonderfully offbeat romances paved the way!
Nerd Girl: Are you working on anything new at the moment? Can you tell us anything about it?
Austin and Emily: We're finishing edits on our second book, which we wish we could describe! It's a YA contemporary inspired by a different Shakespeare play, and it's set in Los Angeles. We loved writing our city, the vibrancy of Fairfax and Koreatown, the prefab gleam of Beverly Hills…and the horrible parking.
Nerd Girl: Did you intend to write YA  literature or did you fall into it?
Austin and Emily: It's different for each of us! Emily loved the genre for years before deciding to write YA. When Emily brought Austin in to collaborate, Austin (then a journalist) had no plans to write YA. He fell in love with the genre (and the opportunity to collaborate with Emily) and went from there.
Nerd Girl: What do you think are some of the best parts of YA literature and the YA community?
Austin and Emily: One thing we love in YA is the genre's inclusiveness, the endless efforts of writers and the publishing industry to give voice to new viewpoints, to provide representation for everyone. It increases every day, and it's incredibly inspiring. Intertwined with this inclusiveness is positivity—though not without hardships and heartbreak, YA is fundamentally a genre devoted to cooperation, to overcoming obstacles, to wellness, to hope. It's rewarding content to contribute to the world.
We love YA fans for their inclusiveness in turn, for their creativity—the diversity and professionalism of blogs and bookstagrams and booktubes is jaw-dropping—and for their enthusiasm! Readers' eagerness drives the vibrancy in the genre.
Nerd Girl: What is the best writing advice that you received that you can pass along?
Austin and Emily: Finish projects. Everyone knows the feeling of finding a new idea impossibly exciting and wanting to drop unfinished projects. Fight this feeling! Finish what you're working on. You never know what you could end up loving in your completed project, and regardless, you'll learn from the very process of finishing.
Read everything, particularly everything in your genre. Don't write to trends—understand what's written in your genre for the purpose of reinterpreting or recombining it. Know the fundamentals of your genre, know what works and what remains undone. People recommend "writing what you know"—incorporate what you know and who you are into the fundamentals and characteristics of your genre, and you'll have work both uniquely individual and commercially compelling.
Nerd Girl: Who are your fictional crushes? 
Austin and Emily: Ooh, good question! Emily's devotion to Mr. Darcy knows no bounds. Austin had a huge crush on Hermione growing up, and Shakespeare's comedic heroines. Rosalind, Viola, Beatrice, and Portia banter and bewitch with the best of them.
THE GIVEAWAY
There are many prize packs up for grabs, with one that includes an ARC of Austin and Emily's book and exclusive swag too! The giveaway runs until June 4th and is open internationally!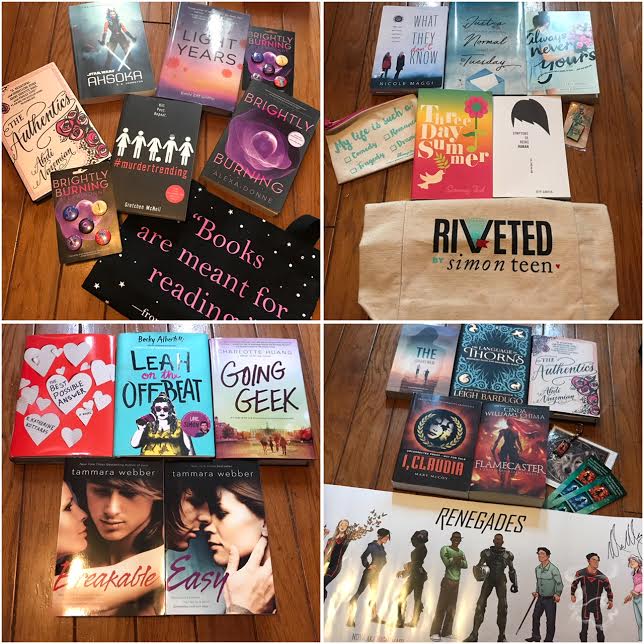 *********************
Support us on Patreon for only $1 a month to gain access to monthly exclusive interviews, ARC and signed book giveaways, reviews for books I DIDN'T like and more by following the link here.