Unfortunately, there is no Fandom Foodie Friday today because…well, this week was insane. But instead of that, I'm going to talk about some of the most badass female superheroes that we have out there. Comic books have had a huge jump in popularity ever since Ironman released in 2008 and both Marvel and DC Comics put out movies every year, driving people to the box office. However, we didn't get a female-led DC movie until 2017 and a female-led Marvel movie until 2019. These characters have existed in the comics for decades so why is it taking SO long for them to get their own movies and shows?! We definitely need to talk about female superheroes more – and here are some of my favorites and some that I hope to become my favorites soon!
~*~*~*~*~*~*~*~*~*~*~*~
Wonder Woman
Wonder Woman had to be one of the first ones on my list because she is one of my favorite superheroes and I'm absolutely obsessed with her. She debuted in 1941 – making her now 78 years old – and was an instant success, following Batman and Superman with her own individual book just a few weeks after her debut. There are a few variations of her origin story but the original was that she was made of clay from her mother Hippolyta. Back in the 1990s, there was a DC and Marvel crossover which showed that Wonder Woman was worthy of lifting Thor's hammer, Mjolnir. She has a ton of super items at her command, she was the first big female superhero until Black Canary in 1947 and a founding member of the Justice League. She is feminine and emotional, capable of falling in love – with men and women – and a warrior, a fighter, strong and capable. There is so much that is just wonderful about Wonder Woman. She is famously played by Lynda Carter in the 1970s TV show and Gal Gadot in the DCU.
Check Out: Wonder Woman with the 75th Anniversary Box Set. I definitely want this under my Christmas tree in December.
Captain Marvel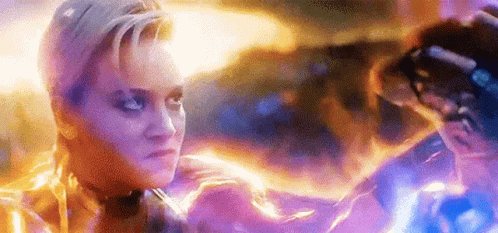 Admittedly, my knowledge of her story is super limited. I wanted a female-led MCU movie for quite some time and became obsessed with the Brie Larson incarnation right away. The job of Captain Marvel was taken up by Carol Danvers in 2012; previously, she was known as Ms. Marvel since 1977, when Carol got her powers from the original Captain Marvel aka Mar-Vell. There have been many alias of the character but Carol is definitely the most popular one. Despite the fact that she has been attacked by internet haters and trolls, she has done really well in the MCU and has legions of female fans all over the globe. What I love about Carol in the movie and in the newer comics, she is confident and she is powerful. There is no holding back and there is no timidness to her. She is a fighter and I'm here for that. But that doesn't stop her from being emotional and real as well. She is currently played by Brie Larson in the MCU.
Check Out: the first in the newer Captain Marvel stories, written by the iconic Kelly Sue DeConnick.
Supergirl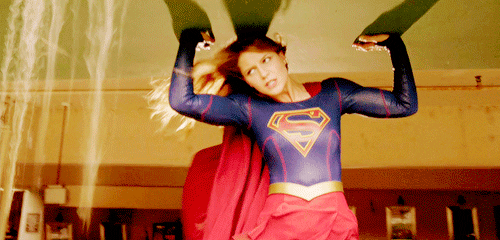 This is another character I did not know much about prior to my watching the CW show which I am now obsessed with. She was born Kara Zor-El and is the biological cousin to Kal-El, aka Superman and was created in 1959, going on adventures with her cousin. She would eventually take on a lead role in the 1960s. Her original alias was Linda Danvers but they kept the Kara for the CW tv show. Its possible that Supergirl is actually stronger than Superman. Fun fact that I just learned – Supergirl is an honorary Amazon! Nice! Supergirl has been played by Helen Slater (who plays Kara's adoptive mom in the show!) in the 1984 movie, Laura Vandervoort in Smallville and Melissa Benoist in the CW show.
Check Out: Volume One of Supergirl: Last Daughter of Krypton, published in 2012!
You can also watch all of the current seasons of Supergirl on Netflix!
Kitty Pryde
Kitty Pryde has always been and will always be my absolute favorite X-Men character and I think that Ellen Page did a wonderful job with her. I wish they would do more with her because she is straight up awesome. She was only 13 when she debuted in 1980, right smack in the middle of the Dark Phoenix story line. She was discovering her mutation, when she woke up downstairs, having sunk through her bed and the floor. She wasn't originally supposed to be an X-Men, more of a junior in training but her character stuck around. She's also Jewish, which is awesome! She worked for the X-Men, the New Mutants. S.H.I.E.L.D and the Guardians of the Galaxy and she's only aged to about her 20s!
Check Out: Star-Lord and Kitty Pryde published in 2015.
Miss America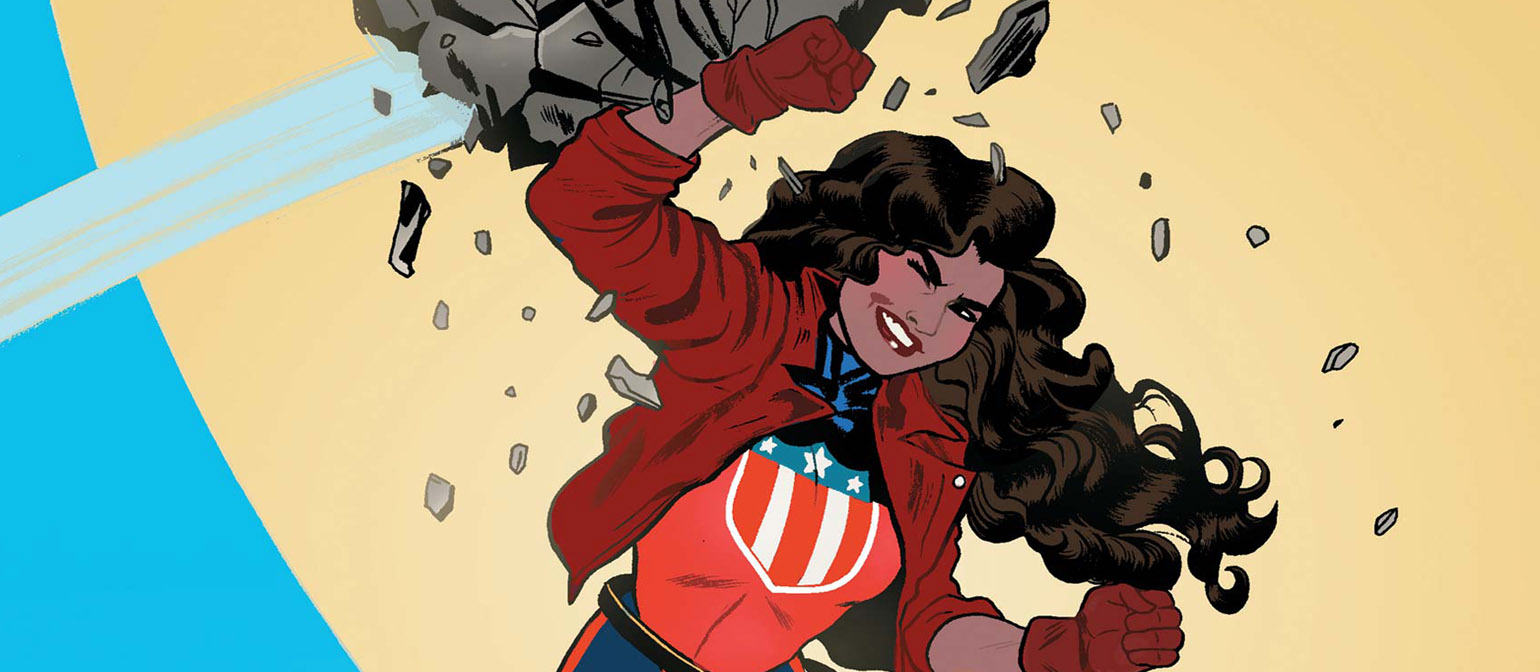 Miss America is new to me and I'm so sad that she is new to me because there is so much about America Chavez that is amazing. She has two moms and is gay. She's Latina. She is the only openly gay WOC with her own solo series at this moment. She's badass as all hell. The moniker of Miss America has been used before but America Chavez herself first made her appearance in 2011 as part of the Teen Brigade and is known for being a part of the Young Avengers. She is super strong, can fly and is invulnerable. She is very close with Kate Bishop, Lady Hawkeye, which gives me hope that she could appear in the Hawkeye tv show. She's funny, brave, foul-mouthed and so real and so genuine. Its possible that sometime in the future, she becomes Captain America. Brilliant. Sign. Me. Up. She is currently voiced by Cierra Ramirez in the Marvel Rising series.
Check Out: America Vol. 1: The Life and Times of America Chavez published in 2017 by the epic Gabby Rivera.
Black Widow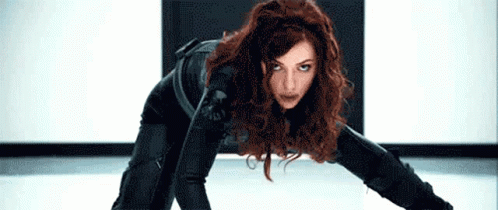 The fact that Black Widow debuted in Ironman 2 in 2010 and is FINALLY getting her own solo movie in 2020 is insane and super overdue. She debuted originally in 1964 as a villain who tried to kill Ironman several times. She eventually deflects from Russia, freelances for S.H.I.E.LD and becomes an Avenger. She's a super spy, with incredible intelligence and a natural skill at tactics and martial arts but in the comics, she also has powers that slow down her aging – she's nearly as old as Captain America! What makes her so great is that, yes, she's smart, she's a leader, she's a fighter, she's strong but she's also vulnerable and emotional and sacrificing and witty. She covers all these bases of being a female and translates it into an awesome superhero. Plus she's only 5'3 in the movies so give it up for shorties! Black Widow is currently played by Scarlett Johansson.
Check Out: Black Widow: No Restraints Play, just published in 2019.
Scarlet Witch A lot of my obsession with Scarlet Witch comes from Elizabeth Olsen's fantastic portrayal of her in the MCU. She's extremely powerful and her story lines are vast for sure. She has crossover between both the X-Men and the Avengers. When she debuted in 1964, she was originally a villain, though Stan Lee says he created her as a reluctant villain and that's why he made her crossover into the Avengers. She is so powerful that she was able to wipe out the powers of 90% of mutants with just three words! There's plenty of reasons why Okoye asked why she wasn't in the midst of the battle in Infinity War. She is possibly the most powerful character in the MCU and she is done so well in the movies, I only wish we got more of her, and I can't wait to see her in WandaVision.
Check Out: Scarlet Witch Vol 1: Witches Road, published in 2016.
She-Hulk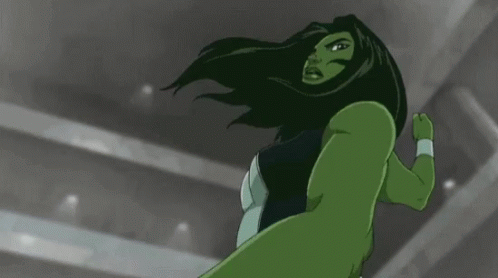 Okay, I'll admit. I know absolutely NOTHING about She-Hulk/Jen Walters, at all. But she's getting a TV show and she seems like a total badass. Created in the late 1970s, her original purpose honestly was to keep the copyright of a female green monster! She suffers an injury and receives a blood transfusion from her cousin, Bruce Banner, and therefore inherits some of his powers. She becomes stronger but maintains control over her emotions. The character is smart as all hell; at point, she was a student of UCLA and was a law student. She joined the Fantastic Four back in the 1980s and was the leader of the A-Force in 2015, a short lived but very well received story following an all-female team of Avengers. Where is that movie?! She also broke the fourth wall before Deadpool did! There have been many attempts to bring her to the screen but none successful yet. Hopefully the show slated with Disney+ works out!
Check Out: She-Hulk The Complete Collection Vol 1, published in 2014.
Ironheart
A fairly brand new character compared to others on this list, Ironheart aka Riri Williams is definitely one to add to the list! While there are rumors that Morgan Stark – seen in Endgame – will take over the Ironman helm, Riri is a hero in her own right. Fifteen-years-old, an engineering student at MIT, she possesses a super-intelligence power similar to that of Tony Stark. She built most of her first suit out of materials stolen from the MIT campus. Plus its nice that there are more women of color in our comic books, and the current writer is Eve Ewing, a WOC herself! She is voiced by Sofia Wylie in Marvel Rising: Heart of Iron – which I watched and totally adored.
Check Out: Ironheart Vol 1: Riri Williams, published in 2018.
Squirrel Girl
Squirrel Girl is another new addition to my love for superheroes and it boils down to the fact that she is the silliest, funnest and most laid back superhero who has a little squirrel sidekick (Monkey-Joe and Tippy-Toe) and I just adore her. She has some of the weirdest story lines in Marvel – which is saying something – including being Jessica Jones' and Luke Cage's nanny. She was created in 1991 as sort of the lighter version of Deadpool, and to bring about a new wave of comics that weren't so dark and gritty. She's fun and silly and she defeats huge enemies like Dr Doom with an army of squirrels. Anna Kendrick has said for years that she'd like to play and I think she would do a great job. Squirrel Girl is currently voiced by Milana Vayntrub, who I met and was an absolute delight. Milana was supposed to play her in a live-action ensemble but it never happened.
Check Out: The Unbeatable Squirrel Girl Vol 1: Squirrel Power, published in 2015.
The Mighty Thor
JANE FOSTER IS GOING TO BE THOR AND I'M SO EXCITED. True to the comics, when Thor is unworthy of wielding Mjolnir, Jane Foster takes up the mantel and becomes The Mighty Thor. Not She-Thor or Lady Thor but the actual Thor. Pair this with Natalie Portman's fantastic portrayal of the astrophysicist and I'm just bursting with excitement. Jane Foster is incredibly intelligent, doesn't take any bullshit and in the comics, she's literally dealing with breast cancer while she's Thor. I know a lot of people were really surprised that she came back for Thor 4, considering she had no interest in the third Thor but I think it makes so much sense. Her character is now changing in a BIG way and I'm so excited to see what they do with her!
Check Out: Thor Vol 1: The Goddess of Thunder, published in 2014
Batgirl
I don't know a lot about Batgirl but every time I think of her and I think of them potentially making a movie or tv series for her, I think, Zoey Deutch has gotta be the girl. I swear, this is not a bias based on my crush on her…mostly. She was originally created in 1961, but when Barbara Gordon became Batgirl in 1967, that is when the character became memorable and iconic. She was a librarian and the daughter of Commissioner Gordon and actually premiered on TV to reach out to a female audience before she appeared in the comics! Batgirl may have been a sidekick but they definitely give her her own strengths for sure. Batgirl has been portrayed by many, many ladies but most noticeably by Yvonne Craig in the third season of Batman in the 1980s. Let's keep hoping that we get a Batgirl movie!
Check Out: Batgirl Vol 1: The Batgirl of Burnside, 2011-2016
Wasp
I literally knew nothing about AntMan or Wasp when either of the movies came out and what I know now is just what I've learned from those. That being said, I love the Wasp as a character and Evangeline Lilly totally knocks it out of the park. She's obviously incredibly smart and capable and she's the brains of the operation, let's be real. While the original Wasp is Janet Van Dyne, Hope's mother, Hope took over the role in the MCU. The original Wasp was created in 1963 and was a founding member and longtime leader of the Avengers. I'm just a huge fan of the MCU version. She's smart, so capable, quick thinking and she doesn't put up with Scott's bullshit. She is tired of her father constantly holding her back.
Check Out: The Unstoppable Wasp Vol 1: Unstoppable! published in 2017
Dreamer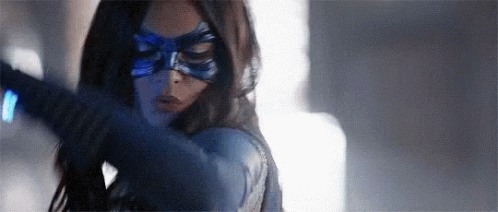 The first time I came into contact with Dreamer and Nia Nal was on the most recent season of Supergirl. I immediately loved her character and I loved that not only was the character a transgender woman but it was played by a transgender actress. This is SUCH a huge step forward and I enjoyed Nia's addition to Supergirl. I was so sad about Mon-El's exit but I think that I was quickly okay because of the addition of Dreamer. She's a brand new superhero, though she was confirmed as the ancestor of a member of the Legion of Super-Heroes, Dream Girl. She's really funny, she stands up for what she believes in, she's gone through a lot so she has a lot of confidence and the fact that she jumps in to become a part of the team shows how brave and kind she is. I immediately became a fan. Nicole Maines – a trans woman and activist – portrays the character.
Check Out: Supergirl on Netflix now!
Ms Marvel
We already talked a lot about Ms Marvel above with Captain Marvel/Carol Danvers but we are talking about strictly Ms Marvel now because I want to talk about the current Ms Marvel – Kamala Khan. She has been received SO well. She looks up to Captain Marvel but is a superhero in her own right and will be getting her own tv show on Disney+. Created in 2013, Kamala Khan is a sixteen year old Pakistani-American who worships Captain Marvel and adopts the mantel of Ms Marvel after her hero after she develops shape-shifting abilities. She is the first Muslim to be the star of their own series. Kamala is confident, she has heart and she is funny! She is voiced by Kathreen Khavari in Marvel Rising and I cannot wait to see who they choose to play her in the TV show.
Check Out: Ms Marvel Omnibus Volume 1, published in 2016
Valkyrie
Valkyrie has been a part of the Marvel comics since the 1970s and recently made her debut in the MCU in Thor: Ragnorok and Avengers: Endgame. They translated her character from the comics to the movies well – a warrior who is strong and intelligent but who lost everything that was important to her and felt it deeply and literally drowned her sorrows in alcohol. She is based off a group of people – Valkyries are a group of Norse deities that escort dead men worthy of paradise to Valhalla after they die. She is a worthy ally and she keeps the survivors from Asgard going in Endgame after the snap. I want more of her for sure and the fact that she is queer makes her even cooler to me. Tessa Thompson portrays her in the MCU.
Check Out: Valkyrie Volume 1, being published this winter!
Gamora
Gamora wraps up my list for today – I think she's one of the very best characters in the Marvel universe and I think the complexities of her character are what make her so. Debuting in 1975, she was originally created just as a henchman to Thanos instead of his daughter. She apparently is proficient in over 80% of the different martial arts. She also wields knives and a sword called Godslayer like they're extensions of her arms. She's wicked smart and strong and she is a fantastic fighter but I like that she's balanced so much with femininity and emotion and that she is always struggling with that. She could have been a total mess of a character because of her adopted father and her people being wiped out but she tries to do the best she can and I adore her for it. It makes her real and genuine.
Check Out: Guardians of the Galaxy: Gamora's Galactic Showdown, published in 2017.
~*~*~*~*~*~*~*~*~*~*~*~
There are SOOOO many more female superheroes that I didn't even close to talking about today and I think I might do more profiles on superheroes in the future because the more I learn, the more I love each and every single one of them.
Did your favorite female superheroes make the list? If not what are some of your favorites?